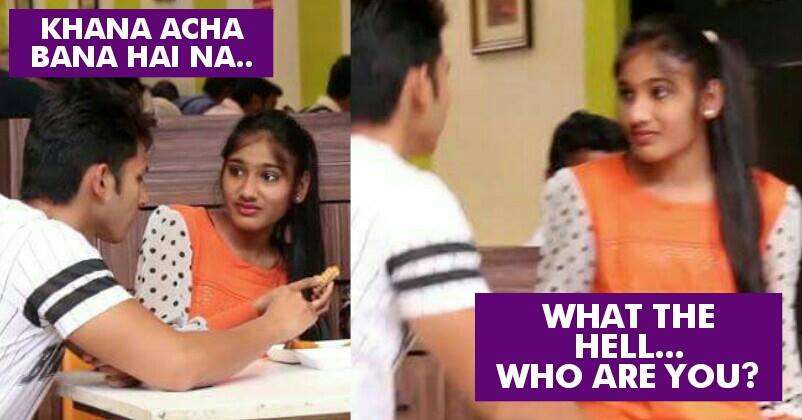 Canteen food… All the college students must be aware of the importance of this hangout spot. It is a place where you chill out with your friends and bunk those boring lectures. In this place you meet crazy people too! Some are too foody and will try to grab everything in a one plate, some are lovers who share every part of their meal and there are those who love to eat from others plates.
These friend of yours, would love to try everything from their as well as their friends' plates. This may seem fine to some extend because at one point of time, we too might have taken get a bite of this yummy junk food cuisine from other's plate. But what if a random stranger walks by you and asks you if he can have your food? Weird right! I bet that you will look confused and will definitely refuse, I think many of us will be too confused to react and will be shocked while the stranger casually eats our food.
Funk you shows this hilarious food eating prank through this video. They go to a canteen of medical college and asks students' if they can eat the food from their plate. Watch this and we assure you that the reactions of these medical students will make you laugh.
Watch the video;
For More Videos, Subscribe Us Now
Click here to watch the video directly on YouTube.
So how was it? Share your views in our comments section below.
RVCJ Video Of The Day
Share Your Views In Comments Below