Humour
Guy's Phone Got Damaged & His Private Part's Pics Sent To Class Group. His Tweets Will ROFL You
There are many weird things happening in the virtual world and we are going to share one such incident about a cool dude who shared photos of his private part with his entire class.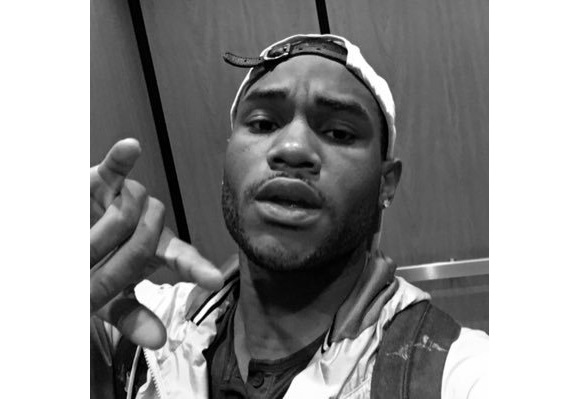 A Twitter user @Marese_CP sent two photos of his private part to his whole philosophy class by mistake:
flashing back to when I accidentally sent my DICK PICS to my ENTIRE philosophy class 😭😭😭 pic.twitter.com/ZClUAFE4Xu

— Marese🦅 (@Marese_CP) August 21, 2018
He posted his side of story on Twitter as some people think that he did it purposely:
Like this shit & I'll tell y'all the story of how this shit actually happened .. it's long asf.. but some people think I actually sent it on purpose 🤦🏽‍♂️🙃🤷🏽‍♂️

— Marese🦅 (@Marese_CP) August 22, 2018
It so happened that his phone broke down and as he was poor, he was not able to get a new phone. He decided to get his phone repaired and for that purpose, he chose a cheap repair shop.
1. Okay so here's the story of wht happened.. since some people actually think I did this on purpose. Alright, so I had broken my phone just the day before all this happened. Shit was cracked bad asf & I was a broke ass college student with no insurance & no $ for a new phone 📲

— Marese🦅 (@Marese_CP) August 22, 2018
However, the problems didn't end for him as the phone started behaving in a bizarre manner but he didn't take it back to the shop to get it fixed; we don't know why….
So I got resourceful & found a small local business that did phone repairs. I was like bet. I went to them, paid the $ and had a repaired phone within the next couple hours. Fast forward a bit.. I noticed that the phone wasn't calibrated perfectly and the bitch would press random

— Marese🦅 (@Marese_CP) August 22, 2018
He further tells that in the late night when Twitter started getting hot, he also felt the heat and clicked photos of his private part.
Ass stuff.. but I wasn't tripping. The 3rd party I used was cheap asf so I was just gonna live with it. Now later that night… Twitter after dark started popping and I, like other men started to get horny dab. So I whipped out my camera and started snapping hella angles pic.twitter.com/EtjYYok1qk

— Marese🦅 (@Marese_CP) August 22, 2018
The problem started the next day!
He was going to his class while his phone that was in his pocket got unlocked on its own and after taking the seat when he got the time to check his phone, he found that the blunder was done and his photos of private part were sent to the entire class:
After the pics.. I got myself off & had completely forgot I'd even taken the photos to begin with. So I showered, put on some Netflix, & nocked out. The next day is when all this shit started. My class group me was blowing tf up bc we have a project due @ the beginning of class & pic.twitter.com/duXbTsPIKG

— Marese🦅 (@Marese_CP) August 22, 2018
The most disturbing fact is that these photos remain there for the whole year as the person who handles the group didn't agree to delete them.
Do you know about any such incident like this? Share with us.
Share Your Views In Comments Below