Sports
"Halwa Hai Kya?" Angry SKY Fans React As Cricket Pakistan Calls Babar Azam 'New Mr. 360'
The Indian cricketer Suryakumar Yadav is certainly one of the finest T20 batters of all times and this year, he has also earned the ICC T20 Cricketer of the Year award which speaks highly of his caliber. Many of his fans also call him The Modern Day Mr. 360 degree because of his out-of-the-box approach while batting; he has a reputation of playing unorthodox shots whether it is scoops, flicks, lap shot, ramp shot, etc.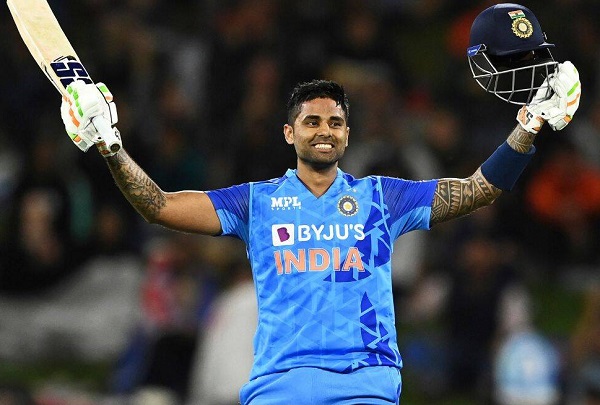 Recently a video was shared by Cricket Pakistan in which the Pakistani skipper Babar Azam was seen practicing in the nets but this time he was trying to play some unorthodox shots. The clip was shared with the caption, "Babar Azam, the new Mr 360"
Here is the video:
Babar Azam, the new Mr 360#cricket pic.twitter.com/x46cUsLrzy

— Cricket Pakistan (@cricketpakcompk) February 3, 2023
Click to watch this video directly on Twitter
Though Babar Azam is one of the best batters of the present time, he is known for playing traditional shots instead of unorthodox shots and the caption of the video was more than enough to annoy fans of Suryakumar Yadav. Soon the Indian Twitterati reacted on this video and many called Babaz Azam the cheap copy of Mr 360 degree. Here are some selected reactions:
Cheap copy

— Bhanoo bansal (@bansal_bhanoo) February 4, 2023
Ye toh Mr.69° lgg rha hai

— Ànupam singh Rajput🇮🇳 (@Anupams89074130) February 4, 2023
Halwa hai kya🤣🤣🤣new mr.360 bolre 🤣🤣match mai khele toh bolte toh thik tha

— Aesthetic Sagar (@Mr_SagarJain) February 4, 2023
That's just 180.

— Nirmal Jyothi (@majornirmal) February 4, 2023
Surya Kumar Yadav is the one who deserves this title.

— DoctorMangekyo.ftm (@Mangekyo_ftm) February 4, 2023
Esa 360 Jiska strike rate 100 ka hai t20 me 🤣🤣

Ese mr 360 to India ki gali gali me ghumte hai 🤣

— Ayush singh Bhadoria (@AyushBhadoria1) February 5, 2023
— Kuru-क्षेत्र (@seedha_hai) February 5, 2023
Ye apne stats improve krne ke liye kya pata 360 sq ft ka ground bhi bnwa le 🙂

— 𝗔𝗻𝗮𝗻𝘁 Parashar | Technical Analyst (@thesnopx) February 5, 2023
Am i the one, who is thinking there little bit of balance missing in his game/practice, or is it for the just for the video.

— ZooMaanji (@ZMaanji) February 4, 2023
Disrespect for ABD and SKY.

— Mayank Pandey (@Mayank_Pandey__) February 4, 2023
While Suryakumar Yadav has established himself as an integral part of the Indian T20 squad in just 2 years after his debut and now he is trying to cement his place in ODIs and test squads, on the other hand Babar Azam is the skipper of the Pakistani team in all the formats and this year, he has won 2 ICC Awards – ICC Men's ODI Cricketer of the Year Award and Sir Garfield Sobers Trophy. Though he has played well, Babar Azam is often called selfish by Pakistani cricket fans as they feel that Babar is mostly concerned with his personal records rather than win of the Pakistani team.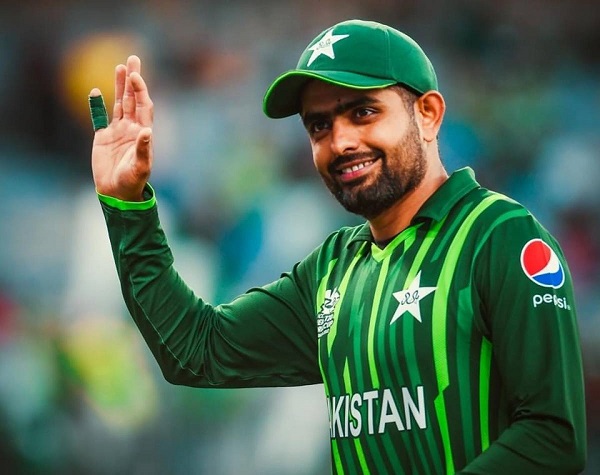 While they both are completely opposite to each other, this video shows that may be Babar Azam is also trying to adopt new approach in his batting style.
Is Babar Azam anywhere near to SKY's batting style? What do you think? Let us know your views.
Share Your Views In Comments Below