Sports
Hanuma Vihari Shuts Down Hater For "Why Don't You Pay" Comment On Vihari's Appeal For A Family
The Indian cricketers have been quite active in helping people in difficult times of the coronavirus pandemic, while some have donated money, few others are arranging for oxygen cylinders and other medical items. Apart from this, they are also using their social media handles for the purpose of sharing important information and also for asking help for those who are facing problems due to COVID-19.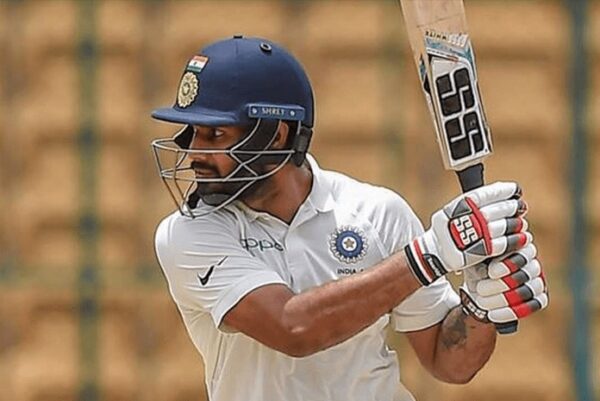 Hanuma Vihari became the darling of the Indian cricket fans after he played a patient innings in the Sydney test match against Australia which helped India in saving the test match. He is presently showing his talent in the county cricket but his heart and mind are still in India and he is leaving no stone unturned in sharing the needs of common public on social media handles and trying to gather resources for them. He has also made a team of 100 volunteers who are working hard to arrange beds in hospital, oxygen cylinders and plasma for the needy people.
However recently an online user did something which made Hanuma Vihari very angry and he slammed the user in quite a good manner. It so happened that the Indian cricketer made a post asking for help for a girl Anusha whose father and brother both are admitted in hospital and are on ventilator. He further writes that the family has no savings and the hospital is charging Rs. 1.5 lakh per day.
In his post, Hanuma Vihari published the photo of Anusha's father and brother with caption, "A 22 year girl Anusha's father and her brother both on ventilator and are fighting for their life. They have no savings and the hospital bill is upto 1.5 lakh per day. Any help would be so big for her and her family. Link in bio."
While many followers appreciated Hanuma Vihari for the noble work that he is doing, several others did not waste any time in making contribution for the needy family but there was one online user who asked the cricketer as to why he did not pay as he is a famous athlete.

This angered Hanuma Vihari a lot and he slammed the user by writing, "It's a shame but India is in this position because there are people like you living in this country. Real shame!!"

It is true that Hanuma Vihari is a famous cricketer and he must be earning pretty good in comparison to many of us but it is quite obvious that he won't be able to help everyone on his own and this is something that we Indians have to do collectively.
Hanuma Vihari is a part of the Indian team which is scheduled to play the final of the World Test Championship next month against New Zealand.
Share Your Views In Comments Below