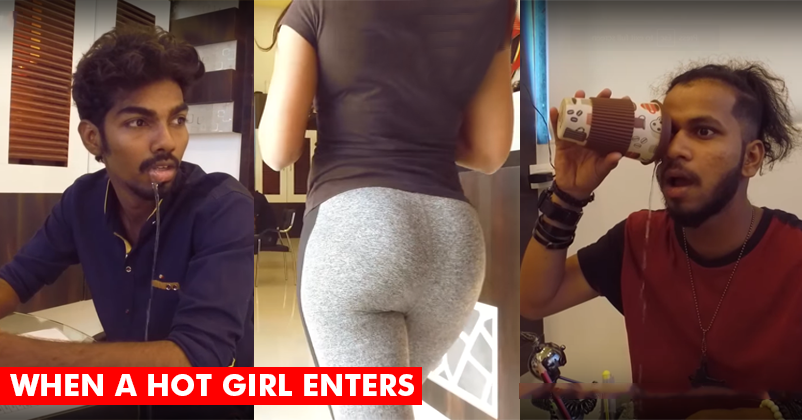 "Men Will Be Men" is particularly a topic which entices all and sundry because of universal elements brilliantly mixed with a pinch of humor. Agree?
Here we present a hilarious video by Funk You which beautifully depicts the idea by means of three different instances and it's something every man can relate to!
In the first scene, men are sitting in a café and quite busy in themselves. They don't even care what the person sitting next to them is doing. Suddenly a very hot girl enters the restaurant and the whole scene changes drastically. Even though you can imagine the reaction of boys, we bet that you can't speculate that this would have happened!! What was so epic and humorous here? Well for that, you need to watch the video! There's much more to it to tickle your funny bone, so don't miss to watch!
This Video Will Make You Go ROFL:
For More Videos, Subscribe Us Now
Click here to watch this video directly on YouTube
LOL 😀
Has any such thing ever happened with you? Share the funny episode with us in the comments section below.
RVCJ Video Of The Day
Share Your Views In Comments Below