India's most successful cricketer MS Dhoni who is always in the public eye. Whether it is his exploits on the pitch or off the pitch for endorsements there is hardly a thing that the 37-year-old cricketer doesn't make it to the news.
MS Dhoni, who has won all cricketing accolades including captaining India to triumph at the 2011 ODI World Cup, 2007 T20 World Cup and Champions Trophy, turns 38 today.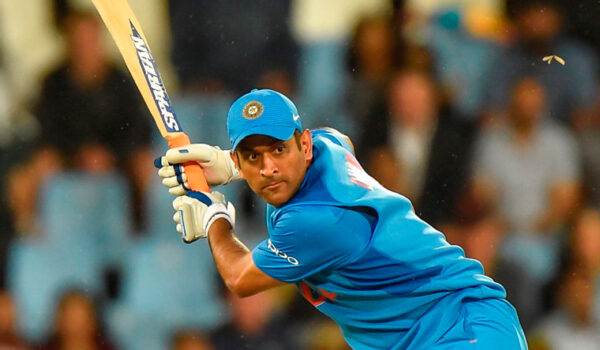 There are many amazing things we can learn from Captain Cool. He's probably the best thing happened to the Indian cricket team. Here is a list of things you can learn from MS Dhoni:
1. Take smart decisions smartly.
When MS was opted to be the captain in One Day Internationals, he wanted young & dynamic players in the field. Took a very tough decision to drop Saurav Ganguly & Rahul Dravid from ODIs. Probably the toughest decision of his life.
2. Always Express Your Gratitude To Someone From Whom You Learn.
On the last day of Saurav Ganguly's career, MS asked Saurav to be captain which shows his respect towards him.
3. As A Leader, Take The Blame Of Losses And Give Away The Credit Of Win.
Always blamed himself for the losses but gave the credits of win to others to encourage.
4. Adapting Quick Changes Will Make You The Most Successful One.
Known for his devastating hard-hits, when he was new in the team but after becoming the captain, MS changed his batting style to become more responsible. Something, other players can't simply do.
5. Always Call A Spade A Spade.
He doesn't hesitate to point out the mistake of his team. If the bowlers didn't do well, he doesn't anyway hesitate to point it out.
6. Team & Nation First, Personality Is Secondary.
Remember the words during AUSTRALIA-INDIA-ENGLAND tri-series and the world cup, "I'm on National duty, everything else can wait"? He became a father and didn't fly for holding his newborn in hands. A perfect example.
7. Always Have Faith In Your Ability.
"Our batting can chase 300 plus scores, we have done it several times, Today it didn't go according to plan." These words are enough.
8. Beware Of All Outcomes & Prepare For The Worst.
He stated after the defeat (Ind vs SA – 5th ODI 2015) that if he and Ajinkya didn't have performed well, the defeat would have been more devastating.
9. Always Enjoy Your Profession.
He says that it doesn't anyway matters to him what people think about him. He plays the game because he loves to.
10. Live In The Present.
On the field, Dhoni thinks about Cricket, otherwise, his mind is switched off from cricket.
11. Let Critics Inspire You.
MS Dhoni looked at Ravi Shashtri during the presentation ceremony of the 20-20 World Cup, smilingly and said, "I remember you called us underdogs and so we have won the cup for you".
12. We, Not Me
Who holds the trophy after winning an event? Not the captain surely. Yes, absolutely, it's the team or the young talent who does.
13. Stay Calm
MS is also known as captain cool. Knows very well to handle pressure with a smile. A thing at which he's best at.
We have a lot of positive and amazing things to learn from the former captain. This man is absolutely a legend. Best for a reason. Happy Birthday, Captain Cool we wish you all the success & good health for the glorious years to come.