Most of the people call Ravidra Jadeja as "Sir Ravindra Jadeja". Ever wondered what's the reason behind this?
Well, many people have this question in their minds but finally Harbhajan Singh asked him about it and gave us the answer.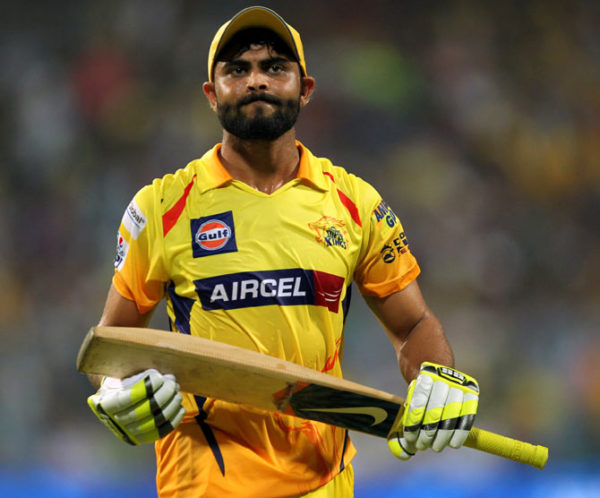 On Quick Heal Bhajji Blast with CSK, Jadeja reveals who gave him this title. He said that it was Mahendra Singh Dhoni gave him this name suddenly without any logic behind it.
Here's the video;
Click here to watch the video directly on YouTube.
It was after a match in the year 2013, wherein Jadeja made CSK win against RCB. In the last over, CSK needed 16 balls to win. In the last ball, 2 runs were needed in 1 ball. The fielder took Jadeja's catch at the last ball, but luckily it was a No-Ball. So it was implied that it was Jadeja who made them win the match.
After that, Dhoni started trolling him on social media & made Rajinikanth types jokes on him. Here are few examples;
Sir jadeja doesn't run to take the catch but the ball finds him and lands on his hand

— Mahendra Singh Dhoni (@msdhoni) April 9, 2013
LOL!
God realised RAJNI sir is getting old so he created sir ravindra jadeja

— Mahendra Singh Dhoni (@msdhoni) April 9, 2013
Epic!
Wen sir jadeja drives his jeep, his jeep remains still and road moves and wen he goes in to bat the pavillion moves to the wkt

— Mahendra Singh Dhoni (@msdhoni) April 9, 2013
True!
When you give Sir Ravindra Jadeja one ball to get 2 runs he will win it with one ball to spare !!

— Mahendra Singh Dhoni (@msdhoni) April 13, 2013
Haha, Jadeja has no clue as to why all this started. However, social media has another story to say about this tag.
During the test match India V/S England at Chennai, Jadeja came to bat & faced a short length delivery by James Pattinson. However, something unexpected happened; the ball hit the off-stumps and the bails went airborne . Jadeja was confused as to what happened.
Since then, there were jokes about "Sir Ravindra Jadeja" which became super viral. So this is the fans' theory about the "Sir" tag.
However, now that we know Dhoni has given him that name, our doubts are clear.