Entertainment
Hardik Pandya Apologized For His Comments On Women, But Netizens Are Still Trolling Him
The previous episode of Koffee With Karan saw two cricketers for the first time ever on the talk show – KL Rahul and Hardik Pandya.
This episode gave us a glimpse into the personal lives of the cricketers and while KL Rahul was charming as ever on the show, Hardik was offensive to say the least.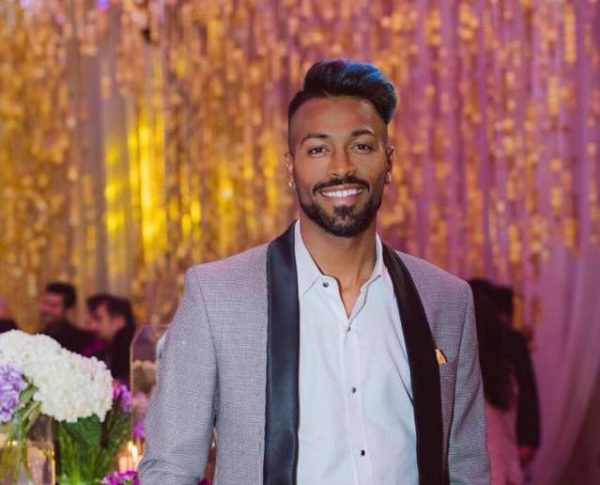 For instance, his comment on how he liked to watch women move rather than talking. Or the time when he said that he did not wish to remember the names of the girls he dates or goes out with.
In a way, his comments were extremely misogynistic and racist, not to mention the fact he objectified women throughout the episode.
He treats them as objects, as he himself highlighted them and we can't help but think that he was just trying to be "cool" or whatever his version of "cool" is.
Check out how Twitter reacted:
1.
I feel pity for your mentality..!! RIP your intelligence..!! @hardikpandya7
You said "you send the same text to all the women because you feel the same about them" Alas none of the women even want to waste their feel on you because you ain't worth it.. #HardikPandya https://t.co/TrKSJcROVH

— Valentina Chopra (@Valentinachopra) January 9, 2019
2.
Again this male Chauvinist is trending
After passing bullshit remarks he is apologizing

I wonder why @karanjohar invites such filthy fellow in his chat show #HardikPandya

— Riya (@Riya72059950) January 9, 2019
3.
As a fan of Indian cricket I want @BCCI should take action against @hardikpandya7 …as a fan I admire cricket and my idols a lot…
Action against #HardikPandya
BCCI should set an example…

— Ankit Yadav (@du5h7) January 9, 2019
4.
His attitude towards women tells about the mentality of young men today and all that is wrong with their attitude. Women should stay away from such men. @hardikpandya7 #HardikPandya

— Mr POISON (@MrPOISON13) January 9, 2019
5.
There is only a thin line between being BOLD and being an as*hole. I think anyone can recognize, which side #HardikPandya falls.

— VIPER (@KillerViperr) January 9, 2019
Twitterati slammed him badly, and even the BCCI has reportedly issued a show cause to the two players on account of their statements.
However, Hardik has now apologized for his statements. Check out what he said:
— hardik pandya (@hardikpandya7) January 9, 2019
But people did not really care for his apology. Check out what they said:
1.
Chup chhichhore…nobody becomes a sexist in one day or by the atmosphere of the show!you are just a sadakchhaap with no decency

— Prachi Das🇮🇳 (@PrachiNotDesai) January 9, 2019
2.
K L Rahul wrote this for him.

— Monica (@monicas004) January 9, 2019
3.
I keep saying this Hardik and I would like to reiterate it brother, you have the talent but don't let it go the Vinod Kambli way. For now it seems this glam and too early found stardom has affected your play. Pls focus on the cricket and let go off all this froth. Else very soon.

— Nitin Sharma (@sharmanitin12) January 9, 2019
4.
Sorry @hardikpandya7 but respect for u hav been lost from me…… After tat show…#KoffeeWithKaran

— Dharu (@iamDharsang) January 9, 2019
5.
Mr. Talwar gets it right. pic.twitter.com/OCMXSgCXHA

— Drupad Dave (@DrupadSays) January 9, 2019
6.
— Sheetal Mishra 🌼 (@itssitu) January 9, 2019
Do you accept his apology?
Share Your Views In Comments Below