Entertainment
Hardik Pandya Requested Twitter To Help People Of Kerala, Got Trolled Instead
The monsoon season is going on in India and heavy rainfalls have resulted in severe flood in southern state of India, i.e., Kerala where hundreds have left the world while lakhs of people have been forced to leave their homes.
The government and relief agencies are trying their best to help people in this time of crisis and people from other states are also coming forward to help their countrymen and doing whatever they can afford to do.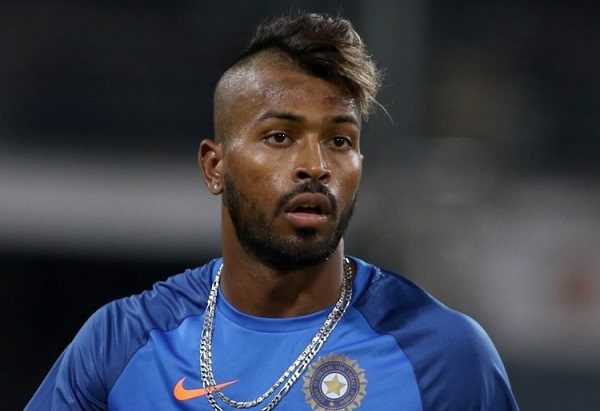 Indian cricketer Hardik Pandya also took to Twitter and requested netizens to help the people of Kerala by donating funds to Kerala Chief Minister's Relief Fund. As per him, he is doing his bit and everyone should contribute so that at least basic necessities can be provided to all those who have no home, no food, no clothes, etc.
Hardik Pandya shared the video with caption,
"God's own Country needs our help 🙏
I request everyone to do their bit to help our brothers and sisters in #Kerala – https://donation.cmdrf.kerala.gov.in"
Watch The Video:
God's own Country needs our help 🙏

I request everyone to do their bit to help our brothers and sisters in #Kerala – https://t.co/UzevVKSfvi pic.twitter.com/ZPi85imBG1

— hardik pandya (@hardikpandya7) August 17, 2018
Click here to watch this video directly on Twitter
However, some people didn't like Hardik's request and slammed him as they are already angry with the performance of team India in the test series against England. Hardik has also performed miserably and people are even questioning his capability of playing test cricket. Here are some reactions:
#1
Jis kaam k liye UK gya hai na vo thik se karle.
We can take care of Kerala.
And most importantly it's God's own country.
Everything will be okay soon ✌️
You do your contribution for #indiaTeam
Samghe bhaiya bolo Kam aur kaam jyada karo.

— Anurag ! (@imAnuragV) August 18, 2018
#2
How abt indian team.. kuch toh karo.. or kitni buri tarah harogaye.. hey honeymoon period khatam karo london ka.. kuch practice bhi karlo..

— sudhir gehlot (@sudhir88gehlot) August 17, 2018
#3
#TeamIndia is also in serious condition and unfortunately our contribution won't work there. We can take care of #KeralaFloods but you do for what you've assigned. We love and respect you guys but not for hurting our emotions. Please outperform opponent and you've caliber to do.

— Deepak Kr Tandewal (@Deepak_ea) August 17, 2018
#4
Bhai,,,waise bhi tu return aaney wala hai…aakey help kar…waha to raita faila diya pura …bakwas player @Sandy13496654 @atforestgump

— dannyboy (@dannybehala) August 17, 2018
#5
Your request will be taken up by all Indians, now our request is to you that you vacate your position on ur own till you are eligible to contribute to the team. You have been given enough chances to prove ur all rounder tag.

— Hiranmay Ray (@RayHiranmay) August 17, 2018
#6
We will do everything but you pls.stop playing test cricket. Thanks

— Deepak Sharma (@DeepakStgt) August 17, 2018
#7
Tum aapna khel pehle thik se khelo…Flood problems to thik ho hi jayega…

— SUDIPTA DASGUPTA (@meghbelad) August 17, 2018
#8
I also request you to take retirement from test cricket

— Vishal Bhagat⏺️ (@bhagatvishal9) August 17, 2018
#9
तुम यार मैच जीत लो ।। बाकी सब इधर संभाल लेंगे ।।।

— अनूप कुमार शर्मा (@Anoop4420) August 18, 2018
#10
Ek help tu bhi kr de team par khelne ke liye mana kar de

— Sneha (@Sneha59546757) August 17, 2018
#11
Tu yaha se kerala chala ja aur teri jagah pant ko khila

— HANDSOME BOY…. (@Saiyadsaifali4) August 18, 2018
What do you have to say in this regard? Let us know.
Share Your Views In Comments Below