The sensational Harnaaz Sandhu doesn't need any introduction as she has become a household name after being crowned as the Miss Universe 2021 in the beauty contest which took place in Eilat, Israel. The 21 years old Punjabi model and actress defeated 79 contestants to get honoured with the title and she has become the 70th Miss Universe. What makes her achievement more special is the fact that after a long wait of 21 years, the title of Miss Universe has come back to India as it was in the year 2000 that Lara Data was crowned as the Miss Universe.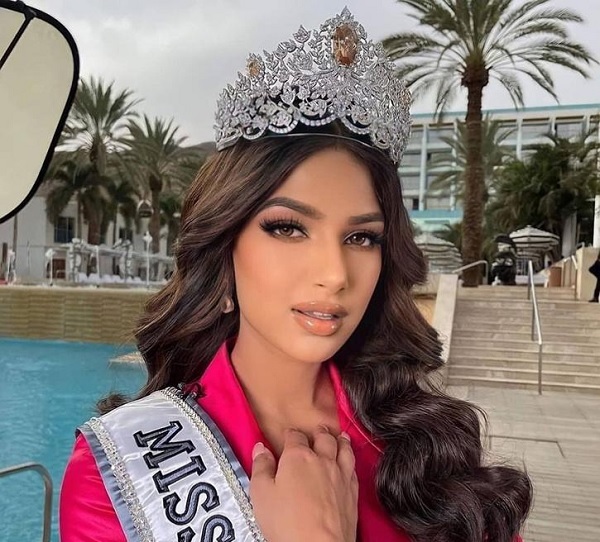 It was quite natural for Harnaaz Sandhu to be showered with love, best wishes and congratulatory messages on social media; however there were few who didn't seem to be much pleased with her accomplishment or in other words, the crown of a beauty pageant doesn't hold much importance for them and such people tried to troll Harnaaz by comparing her feat with that of Neeraj Chopra who grabbed Gold medal in the Tokyo Olympics in javelin throw. Just to inform, he is the second Indian sportsperson to win an individual Gold medal in the Olympics, the first being Abhinav Bindra who got it for shooting in the Beijing Olympics.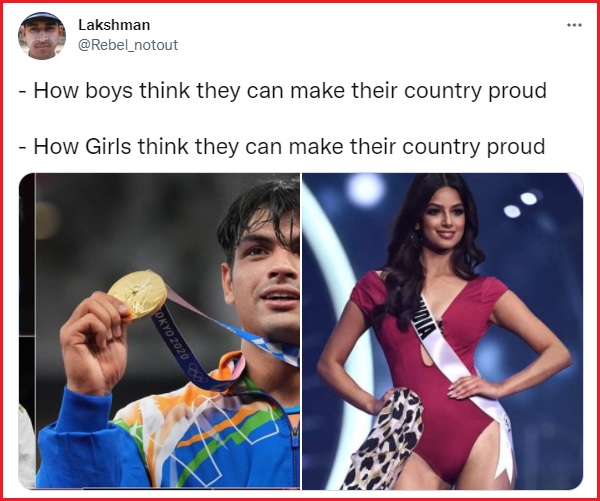 There had been no reaction from Harnaaz Sandhu on such trolls so far but now during an interaction with a leading daily, she broke silence on the matter. She says that there are many people who are of the opinion that it's just because of her "pretty face", she has won the Miss Universe 2021 but it's not true as only she knows the amount of effort she has put in to achieve this feat. However, she also adds that she will prove her worth with her hard work rather than silencing the haters by arguing with them.
Harnaaz says that she wishes to break the stereotype, adding that her triumph is quite similar to victory in the Olympics. She also questions people that when they can praise a sportsperson for representing the country, why they can't applaud beauty pageant winners who also make the nation proud with their success. At one fell swoop, she states that there has been a visible change in the mindset of people and she is pleased to be breaking stereotypes already.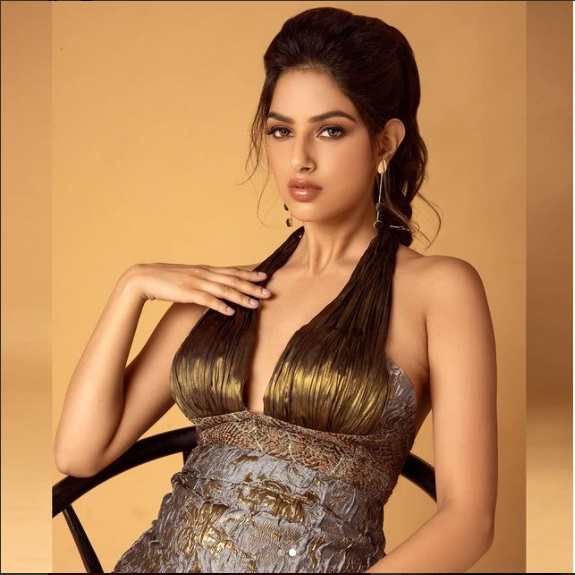 Harnaaz Sandhu further says that she wants to pursue career in the field of acting and break stereotype in the movie industry too as she does not wish to be a 'normal actress' but the one who is quite influential and breaks stereotypes with her wisdom and selection of strong characters that inspire others.
Some days ago, Harnaaz Sandhu has also reveals that she wishes to be featured in the biopic of international star Priyanka Chopra as PeeCee has always been inspiring her.
We wish Harnaaz Sandhu luck for all her future endeavours!