Sports
Harsha Bhogle Reacts To MS Dhoni's Latest Photo, Twitter Goes Crazy
The Indian Premier League is all set to start from 31st March 2023 and the teams have already started their preparation for the mega event. The first match will be played between the defending champions Gujarat Titans and the four times champions Chennai Super Kings at Narendra Modi Stadium, Ahmedabad.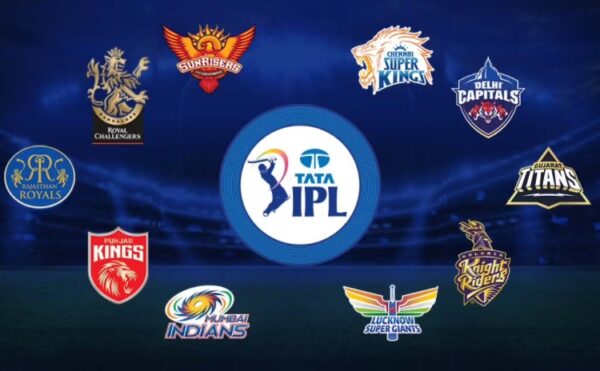 The skipper of CSK – MS Dhoni has landed in Chennai; he has already started training for the tournament and the photos that are coming out are leaving people awestruck. Mahi has certainly undergone a transformation as far as his physical appearance is concerned. In one of the pics, his biceps are looking in a great shape and stronger and it gives an impression that he is a wrestler/weightlifter instead of being a cricketer.
The famous cricket commentator Harsha Bhogle noticed the biceps of MS Dhoni and he was not able to stop himself from talking about it.
Take a look: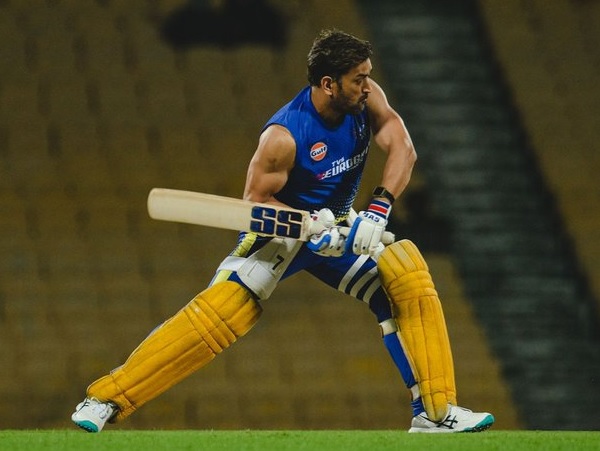 Harsha Bhogle tweeted, "Never seen Dhoni as bulked up as this. Power game this #TataIPL?"
Never seen Dhoni as bulked up as this. Power game this #TataIPL? pic.twitter.com/6A561MpWbb

— Harsha Bhogle (@bhogleharsha) March 17, 2023
Soon Twitterati started reacting, while some expressed their excitement, there were few who used this as an opportunity to slam Rohit Sharma for being over-weight despite being the skipper of the national team. Check out some of the selected reactions:
@bhogleharsha Sir egearly waiting for your post match presentation chat with MSD. Always delightful

— Viraj Deshmukh 🇮🇳 (@VirajDeshmukh77) March 17, 2023
what will it take for our so called indian captain to adapt this? if Ms can do this even 4 years after his retirement what stops him from doing this now?

— me for president (@mehfr_president) March 17, 2023
I think not playing at international level anymore gave him more time to spend in the gym….with the loaded international schedule, it is difficult to spend more time on yourself…you can workout to stay fit but this requires a different training and time with weights

— Sameer Malhotra (@TheIndian08) March 18, 2023
What an inspiration 👏👏 So these were the tricks hidden there up the sleeves.

— I am (@Souradipta_) March 17, 2023
Absolutely! Dhoni's transformation is impressive and he's definitely bringing his power game to the #TataIPL. Can't wait to see what he'll bring to the table this season! #IPL2023

— Manish Singh (@manishsingh8303) March 17, 2023
To each their own but Rohit definitely needs to cut down on his weight and tummy. Also, as one age you gotta get more powerful to survive longer, specially in fast faced ipl.

— Swami Guru (@MasterSwami) March 17, 2023
It's time for MS to hulk out 🥺🔥#IPL2023

— Padmasree (@Padmasree05) March 17, 2023
This time the six hit by him will go from Chepauk to Mohali!!

— anil9464 (@anil9464) March 17, 2023
In terms of just future and pure health, it's not a bad move. At the age of 40, if he has significant muscle mass, he'll have a much healthy 60s and 70s too. Since this might be his last IPL, I'd say this is not a bad move.

— Sanchit Jajodia (@sanchitjajodia) March 17, 2023
Your chats with him in post match presentation is what I am waiting for 👌🏻👌🏻

— All About Cricket (@allaboutcric_) March 17, 2023
#thala be like pic.twitter.com/JhtXx5Tmsg

— Jank Stark (@JKhindkar) March 17, 2023
The physical transition seems more about curating his own personality and not about cricket as this IPL will be his last.

— Nishchay joshi (@I_Nishchay) March 17, 2023
he is hinting that he will continue to play few more ipl!

— Ant Jay (@Antonyplex) March 17, 2023
Just You and MS in post match presentation can heal my soul💛

— Hustler (@KrAk0451) March 17, 2023
He is unbelievable in so many ways almost 40 ..but hunger and dedication remains same as the dhoni of 2006..one of the biggest ambassadors of the game for sure..Thala ❤️

— Chandrashekhar (@Irrfan51014994) March 17, 2023
MS Dhoni is the second most successful skipper of the IPL as CSK has won four titles under his leadership and he is also one of the most successful skippers of the country too as the Indian team has won three ICC trophies in his captaincy – 2007 T20 World Cup, 2011 ODI World Cup and 2013 Champions Trophy.
According to the reports, there is a good chance that this will be the last IPL of MS Dhoni as a skipper and player so his fans will certainly like to see him lifting the trophy this year.
Share Your Views In Comments Below