Sports
Hasan Raza Epic Trolled For Saying, "Chain Kulii Ki Main Kulii Was Inspired By My Real Life"
When it comes to making weird statements in the cricket community, the former Pakistani cricketers are way ahead than the cricketers of any other country and now another former Pakistani cricketer Hasan Raza has made one such statement which has left many in splits.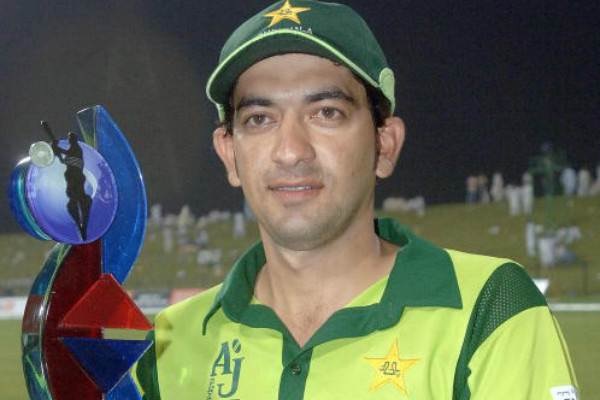 Hasan Raza made his international debut in the year 1996 when he was just 14 years old which made him the youngest Pakistani cricketer to play for the country and the Pakistan Cricket Board selected him because of his superb performances in the under-19 cricket matches.
Recently, Hasan Raza who is the owner of few cricket academies in Islamabad gave an interview in which he talked about the match-fixing scandal in which he was also named. He said that he was in a meeting where some people were talking about match-fixing and as he realized that something wrong was going on, he refused to take part in the tournament. He added that after six months when he was in Pakistan, the videos of him in the meeting got leaked. Hasan Raza further said that when he went to India, there were many who contacted him and offered match-fixing deals, he came back to Pakistan and many investigations were carried out.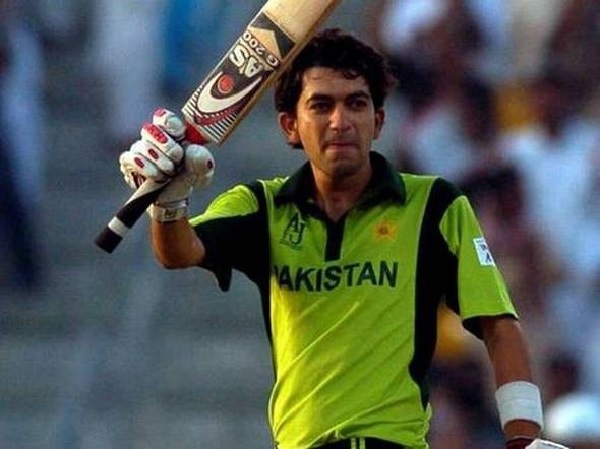 According to Hasan Raza, he was never involved in match-fixing, he was trapped because he was going to play the UAE league and he didn't get support of the PCB because of which his career got over at the age of 24 yrs. He stated that though he was treated bad, he never lost heart.
Hasan Raza talked about his plight as he said that he was getting avoided by people, nobody was picking his call and he was trying to make people understand that he was not involved in the match-fixing controversy. Hasan Raza praised his mother and wife for supporting him in the tough times, he added that he left the city and saw the time when he was offered a job of Rs. 40K for coaching. Hasan Raza said that such downfall was unbearable for him but he kept on working hard. He opened his academies and after 7 yrs, he was able to achieve financial stability.
However, what left everyone rolling on the floor is the statement which he recently made as per which the Bollywood movie "Chain Kulii Ki Main Kulii" was based on his real life story.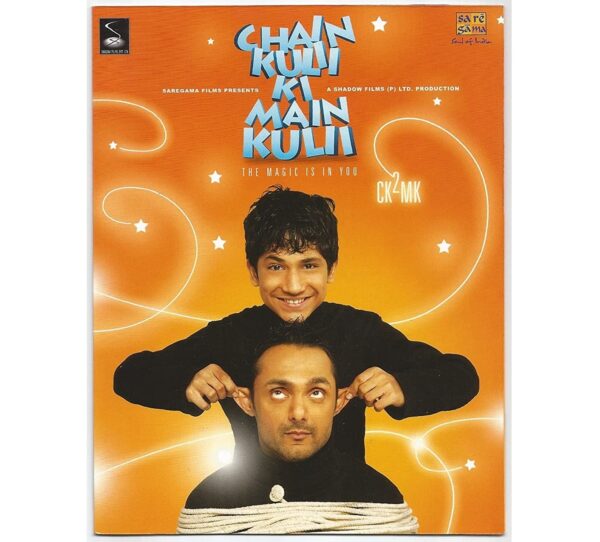 2007 released movie was directed by Karanjeet Saluja and it starred Rahul Bose, Zain Khan and others in important roles. The Indian cricketer Kapil Dev did a cameo in the cricket based movie. The statement from Hasan Raza invited many reactions and here are some selected ones:
So obsessed with India that one day they gonna play/song along "Jana gana mana" on 14th aug

— Vineet (@vineetair) March 28, 2023
2023 new edition 😂 pic.twitter.com/BqFPFVVRvw

— Ali Akbar (@itz_aliakbar) March 28, 2023
The greatest sense of achievement for an average Pakistani: Comparing any random stuff in their nation to India 😂

— Shreyas Chakraborty (@ShreyasChakrab6) March 28, 2023
director hasan raza ko dhundh rha hai🤣 pic.twitter.com/YJfGnrSPvn

— Vipin Tiwari (@vipintiwari952_) March 28, 2023
Ye Hasan Raza Ganja fuk ke betha hai kya?or ye hai kon?🤣🤣

— Siuuuuu (@a69635489) March 28, 2023
Aby konsa nasha krta rha he yeh banda 😂😂😂

— Sufi Says (@Sufya__n) March 28, 2023
Aab mai let's laugh at Pakistanis kahunga to koi jhandu hi na like kare😂😂..

— गुड्डू भईया (@Manikan42687219) March 28, 2023
Charas itni aasani se available nhi hona chahiye

— 93K (@belowthebelt56) March 28, 2023
O bhai kyun aisay tweet Kartey hu jo neighbors ko Galian nikalney ka moqa dey.

— Muhammad Khan (@MsKh83) March 28, 2023
Then they should've named the movie as

Hasan Raza – the unknown Joker!!
🤣🤣🤣

— Suraj⁴⁵ (@ItsSuraj27) March 28, 2023
For god sake i want someone to speak or make content without taking India's name or Indian cricketer.

— shekar sinchal (@sinchal_shekar) March 28, 2023
"Bollywood movie ZERO was inspired by my real life story " former Pakistani Captain Shahid Afridi.

— Rahul (@RahulRoshan_0) March 28, 2023
Yes we tend to characterize a Pakistani when we want to make bad movies.

— Raaj (@raajbhamre) March 28, 2023
He should watch Border, URI, Phantom, Baby – these are not inspired but ARE real stories.

— Batman (@nitin_wader) March 28, 2023
— Vikas Rawat (@rawatricki123) March 28, 2023
What do you think of this statement by Hasan Raza? Let us know.
Share Your Views In Comments Below