Politics
Hater Says Sushma Swaraj Will Be Remembered Like Sheila Dikshit After De*th. See Sushma Ji's Reply
Yesterday, we lost one of the finest and the most-loved politicians of India, i.e., Sheila Dikshit who was 81 years old and undoubtedly, an era came to an end with her last breath.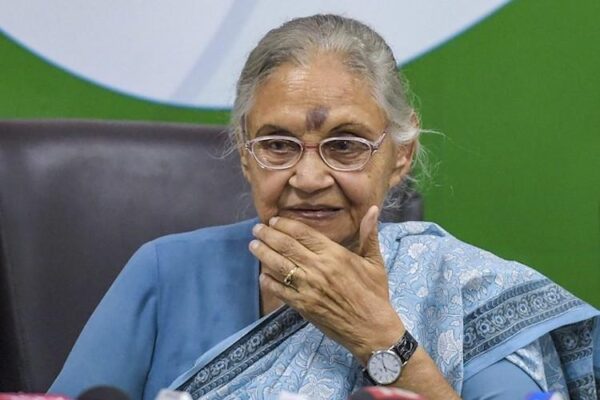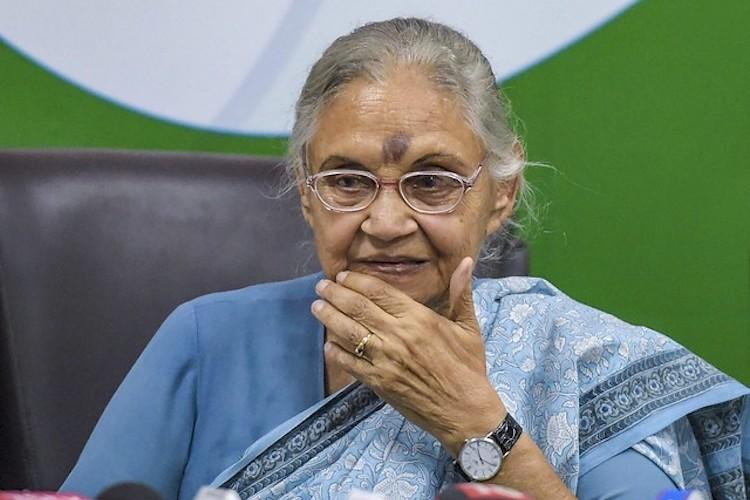 Sheila Dikshit, the Congress leader served the people of Delhi for 15 years as one of the longest serving chief ministers and carried out various development programs to improve the standard of living of Delhites. What's more, she was the longest serving female chief minister who was respected even by her opponents.
While the whole country is mourning the loss of Sheila Dikshit, a pervert took to the micro-blogging site Twitter to take a jibe at one of the most popular and loved Indian politicians, i.e., Sushma Swaraj. She stands among the strongest leaders that we have ever had and the manner in which she helped people during her last stint as Minister of External Affairs in the Modi government changed the opinion of common public about politicians to a great extent.
This jerk whose Twitter handle is @KhanAIrfan_ made a tweet , "Aap ki bhi boht yaad ayegi ek din #SheilaDikshit Ji ki tarah AmmA :("
It loosely translates to, "You will also be remembered one day just like Sheila Dikshit"
Aap ki bhi boht yaad ayegi ek din #SheilaDixit Ji ki tarah AmmA 🙁

— Irfan A Khan (@KhanAIrfan_) July 21, 2019
In simple words, he was telling Sushma Swaraj that she will also be remembered like Sheila Dikshit after her de*th. Saying things like this to a living human is absolutely ridiculous but Sushma Ji managed the troll in the most classy way ever.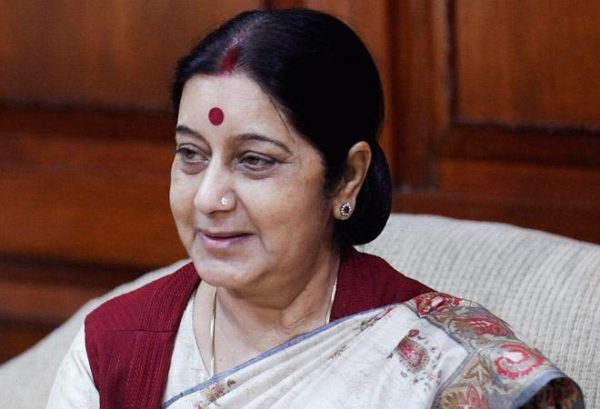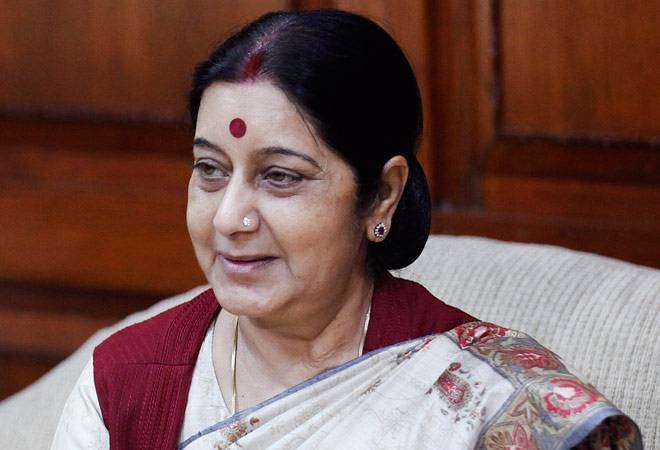 Here's what Sushma Swaraj replied,
"Is bhawana ke liye apko mera agrim dhanyawad.
I thank you in anticipation for this kind thought."
Is bhawana ke liye apko mera agrim dhanyawad.

I thank you in anticipation for this kind thought. https://t.co/pbuW6R6gcE

— Sushma Swaraj (@SushmaSwaraj) July 21, 2019
However, Twitterati didn't like the statement made by the troller and they slammed him heavily for his irresponsible behaviour apart from praising Sushma Swaraj for her gracious reply.
Here are some of the selected reactions:
#1
— J😎Y (@upperwala) July 21, 2019
#2
Inhi sabko foreign mein fasne pe turant wapas laati thi aap. Aaj aapki maut se pehle fatiha padh rahe. Umeed hai sabka vishwas waale sahab kuch sanjhenge. Aapko to der ho chuki

— Anukrati (@Kanpuriya_girl) July 21, 2019
#3
No mam, we wish you a long and healthy life. You are a pride of India.

— Sangram Satpathy (@SangramSatpath3) July 21, 2019
#4
This is how he remembers his living family members. But your response is as always gracious and kind.

— Pervaiz Alam (@pervaizalam) July 21, 2019
#5
ये ज़ेहनी बीमार लोग हैं, और सच तो ये है कि आप अब भी शिद्दत से याद आती हैं, विदेश मंत्री रहते हुए आपने जो काम किया है, वो देश से बाहर रहने वाले लोग समझ सकते हैं। आज भी उन परिवारों के लोग आपको दुआएं देते हैं जिनकी एक ट्वीट और उनकी गुज़ारिश पर आपने उनकी मदद की।
आपकी लम्बी आयु हो।🙏

— Shahnawaz Ansari (@shanu_sab) July 21, 2019
#6
What have you written out of conscience
She was one of the best foreign minister known,
If u have love convey that don't abuse with sarcastic tweets,
Respect women.

— Imtiazuddin Mohammed (@imtiazuddin7862) July 21, 2019
#7
#irfan I think you loosed out all sense of humour and also suffering from serious #Oral_Diarrohea. So plz take care and have a complete rest. 🙏

— Mohit (@imohitag) July 21, 2019
#8
Dear mam, let the dog barks. You have been a phenomenal #leader . We pray for your good health always.

— Abu Nasar (@iamnasar) July 21, 2019
#9
भगवान के वास्ते ऐसा कभी सोचना भी मत ॥ दीदी आप की लंबी राजनेतिक पारी पुरा भारत याद रखेगा । आपका वो कई साल पहले दिया हुआ संसद में सबसे अद्भुत भाषण वाह । सुषमा जी वाह

— Khema Ram (@KhemaRa08441475) July 21, 2019
#10
SusmaSwaraj ji Mai Allah se dua karta hu ke Aap ko achchi sehat aur lambi umar de Aameen
Aap ke bare me Aaisa sonch kar hi mera dil kanp jata hai hindustan ki shan ho Aap

— Irfan Ahmad🌹عرفان احمد (@IrfanAh54642121) July 21, 2019
We wish good health and a long life to Sushma Swaraj Ji!
Share Your Views In Comments Below