Sports
"He Got Injured For Half Of His Career," Fans React As Deepak Chahar Gets Ruled Out Of ODI Series
Deepak Chahar is undoubtedly a young talented cricketer of the present times and what makes him special is the fact that he is not just a good bowler but also a useful batter lower down the order.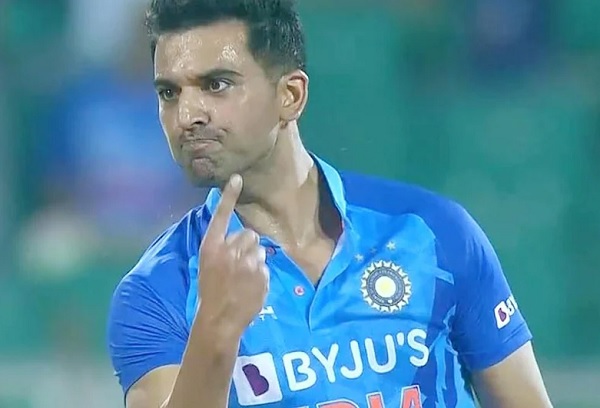 Though he missed the chance of getting a berth in the Indian squad for the T20 World Cup 2022 which is going to be played in Australia, still he was scheduled to fly with the team as a standby player but recently he once again got injured and has been ruled of the ODI series against South Africa.
As per the reports, Deepak Chahar twisted his ankle during the practice session ahead of the first ODI against South Africa which was played at Lucknow. He not only missed the match but now he is also ruled out of the remaining 2 ODIs and Washington Sundar has been named as his replacement.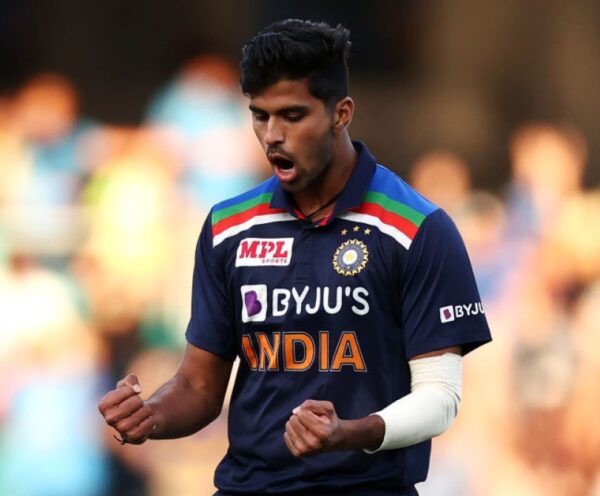 Deepak Chahar was away from the game for around six months due to injury, he didn't even play in the IPL 2022 and made his comeback in August in the series against Zimbabwe. Though there are reports of twisted ankle, it is also being said that he has been ruled out of the series because of stiff back and he will be visiting National Cricket Academy, Bengaluru, from where he will fly to Australia with Mohammad Shami.
Deepak Chahar is one of those pacers who may be inducted in the team as a replacement of Jasprit Bumrah but his getting injured once again has left netizens a little confused and angered as well and this is how they reacted over his injury:
#1
IPL, Gymming, Fancy Trips with Wife are now most important part of our Cricket. No hate just facts. Money is coming from sponsorship, instagram and IPL the most so why they will play for country? Never saw zaheer khan, nehra injured like them. ✌️
#deepakchahar

— Saksham Kumar  (@saksham9994) October 7, 2022
#2
Now Injury Academy welcomes Deepak Chahar#CricketTwitter

— Dheeraj Singh (@Dheerajsingh_) October 7, 2022
#3
So now #DeepakChahar is injured. Are these guys so fragile or BCCI doesn't have proper trainers? No other teams bowlers are injured so much.

— Wanderer (@DisDatNothin) October 8, 2022
#4
Ye kya chal rha yarr injury era shuru ho gaya h…😭😭

— Navneet MSDian (@MSDian067) October 7, 2022
#5
Our pace attack before WC pic.twitter.com/o1FjU2kHwi

— CricketRockerZZ 💯 fb (@CricketRockerZZ) October 7, 2022
#6
2 match khelta h, 3 Mahine Injured rhta h.

— Aditya (@King_Kohli34) October 7, 2022
#7
This guy has got injured for half of his career.

— Yashdip Raut ❁ (@YASHDIPRAUT) October 7, 2022
#8
Bhai isko one day and test se retirement leni chahiye, hamesha injury concern

— HumbleGod (@HumbleG0dx) October 7, 2022
#9
Yeh deepak khelta kam hai injured zyada hota hai..

— Gagan Chawla (@toecrushrzzz) October 7, 2022
Hopefully, no other Indian cricketer will get injured now.
Share Your Views In Comments Below