Sports
"He Was Sitting In Shorts", Ganguly Recalled When He Asked MS Dhoni To Bat At Number 3
Sourav Ganguly, the former skipper of the Indian cricket team will always be known for taking bold decisions and inculcating the fighting spirit in the Indian squad. Dada as his fans love to call him has given chances to many youngsters such as Virender Sehwag, Yuvraj Singh, Zaheer Khan, Harbhajan Singh, etc. and many times we have heard these players expressing their gratitude towards Sourav Ganguly for supporting them.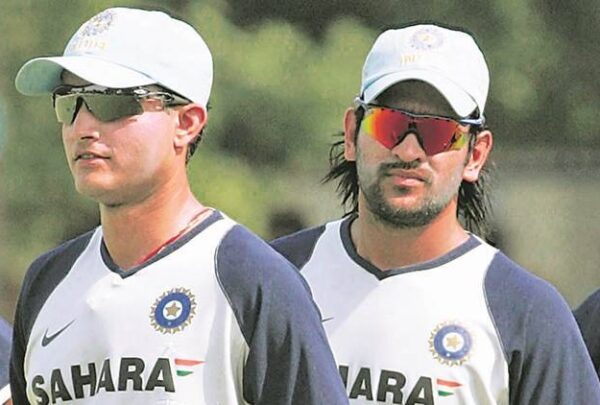 If you remember, Virender Sehwag who is touted as one of the best opening batters of all times stated once that Sourav Ganguly sacrificed his batting position for him and gave him an opportunity to open for the country. Earlier, Viru paaji used to bat in the middle order and how we can forget to mention that it was Sourav Ganguly under whose captaincy MS Dhoni made his debut at the international level.
During an interview, Sourav Ganguly said that he knew MS Dhoni had the potential and he wanted to make him a big player. He said that when Mahi made his debut in 2004, he batted at the number 7 in the first two matches. When the team went to Vizag for playing a match against Pakistan, he was constantly thinking of how to bring out the potential of MS Dhoni.
Ganguly said that the next morning, he won the toss and while returning towards the pavilion, he took the decision of sending MSD up the order. The former BCCI President said that Dhoni was sitting in shorts as he knew that he would get to bat at number 7 but Ganguly told him to go at number 3.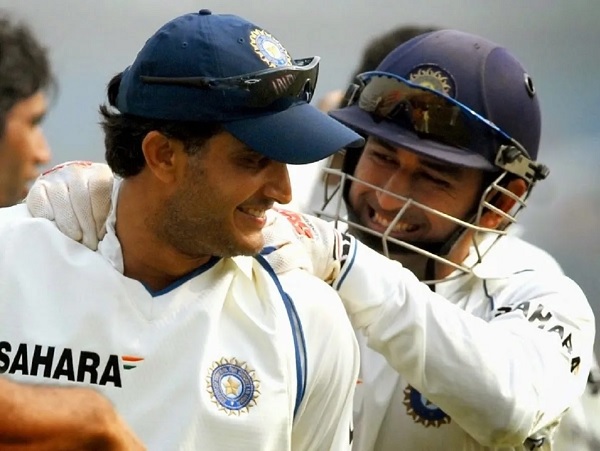 This was a big move by Sourav Ganguly as MS Dhoni ripped apart the Pakistani bowlers and played an explosive knock of 148 runs for which he played only 123 deliveries and his innings included 15 fours & 4 sixes. With this innings, Mahi became a household name in India and many youngsters started copying his hairstyle.
The confidence that Sourav Ganguly showed in MS Dhoni resulted in India getting a great wicketkeeper-batter, finisher and a superb skipper.