Sports
"He Will Bowl When Humanity Ends," Twitter Trolls Hardik Pandya For Not Bowling For Long
The cricket lovers from India and Pakistan are eagerly waiting for Oct 24 as the cricket teams of both the nations will face each other in the ICC T20I World Cup 2021 at Dubai International Stadium and there is no denying the fact that the intensity of this match is going to be pretty high.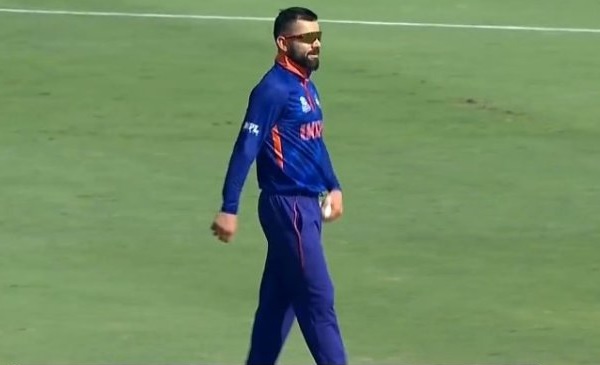 The Indian team played a couple of warm-up matches, the first was against England while the second was against Australia and what made the Indian cricket fans really worried was the fact that all-rounder Hardik Pandya didn't bowl at all in these two matches. In fact, the Indian skipper Virat Kohli bowled a couple of overs but Pandya didn't bowl.
Earlier before the second leg of the IPL 2021, the chief selector Chetan Sharma stated that Hardik Pandya would be bowling his quota of overs in the T20 World Cup but now cricket lovers are questioning Hardik Pandya's selection after he didn't bowl in practice matches.
Rohit Sharma who was stand-in skipper for the warm-up match against Australia states that Hardik Pandya will take some more time to bowl and though he is playing well, he hasn't started bowling till now. However, Hitman also adds that Pandya will certainly be ready to bowl by the start of the tournament and they are looking for a sixth bowling option too despite the fact that India has quality main bowlers.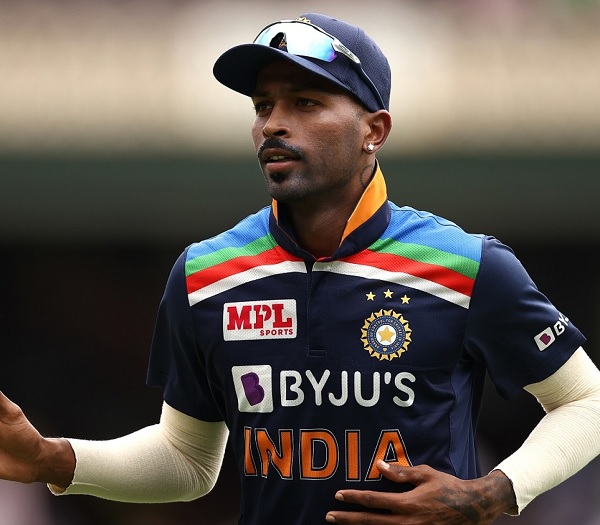 The Indian cricket fans were quite upset after seeing Hardik Pandya not bowling and some of them asked as to why he is even called an all-rounder while several others demanded that he should be dropped.
Even Wasim Jaffer took a funny dig at Hardik Pandya by sharing a meme with caption, "Waiting for Hardik Pandya the bowler: #IndvAus #T20WorldCup"
Check out the tweet of Wasim Jaffer:
Waiting for Hardik Pandya the bowler: #IndvAus #T20WorldCup pic.twitter.com/gu8GwSfesU

— Wasim Jaffer (@WasimJaffer14) October 20, 2021
Here are some other Twitter reactions:
#1
@imVkohli the way he bowled today Hardik Pandya must be shivering.#HardikPandya #ViratKohli pic.twitter.com/SmIkUi6jzt

— THAKUR ( FAN OF SACHIN TENDULKAR) (@loyalSachfan) October 20, 2021
#2
Thus, King kohli remembered me about the killer hitting from Albie way back in 2012 🔥
Unpopular opinion : drop Hardik Pandya#TeamIndia #ViratKohli #ICCT20WorldCup2021 pic.twitter.com/XRIuaPvVlV

— iNaveenVijayakumar (@iNaveen2542k) October 20, 2021
#3
Aj to virat ne bhi bowling kar li
Hardik Pandya when??

— SURBHI SHARMA🇮🇳 (@Imsurbhis) October 20, 2021
#4
@hardikpandya7 Who?
India's 6th Bowler In #T20WorldCup #IndvAus pic.twitter.com/QXxX8hJQlC

— E.N.I.G.M.A.T.I.C 🎭 (@im_Harshad15) October 20, 2021
#5
Hardik Pandya is not bowling, we don't have a 6th bowling option#INDvsAUS

*Virat Kohli pic.twitter.com/2sMSKwbz0y

— Manoj Pareek (@mrpareekji) October 20, 2021
#6
Hardest things to predict:

Stock market < Bitcoin price < Peace in Palestine < Whether Hardik Pandya will bowl pic.twitter.com/E8Zk2bK7bD

— cricBC (@cricBC) October 20, 2021
#7
Hardik Pandya:- pic.twitter.com/YACjmEjaXG

— Devanshu murkute (@DevanshuMurkute) October 20, 2021
#8
Hardik Pandya – NO NO
Virat Kohli- YES YES

If you know you know#T20WorldCup #IndvAus #IND #AUS

— TUSHAR™ 🇮🇳🏏 (@Cricaddict07) October 20, 2021
#9
Sources :hardik pandya to start bowling when humanity ends #IndvAus #ViratKohli #HardikPandya

— siddhant (@siddhantkanwal1) October 20, 2021
#10
Hardik Pandya is not bowling, we don't have a 6th bowling option#INDvsAUS #viratkohli #TeamIndia

Meanwhile Virat Kohli : pic.twitter.com/L9Rn7RTOez

— Back Se First (@BackSeFirst) October 20, 2021
#11
Be valuable like Hardik Pandya.

A allrounder. Can't ball due to injury. But India (who has strongest bench strength) doesn't like to replace him with any other player & they haven't got any.

And the funny thing is now he made his captain bowling after ages.#INDvsAUS #WarmUps

— Poornama🏏🇱🇰 (@iam_poor9) October 20, 2021
#12
Lord thakur giving runs so he Get's w
A chance to bat and show his talent as he is better than Hardik Pandya 😎#T20WorldCup #India #IndvAus

— Cric_Woke ❄️ (@VI_SR_srvi) October 20, 2021
#13
#ViratKohli = #HardikPandya (bowling)

— Sk kajla (@Skkajla2) October 20, 2021
#14
@BCCI @imVkohli bowling in warm up match is it coz @hardikpandya7 not gonno bowl? Thn why is he considered as an all-rounder option for team we should rather hav a specialized bowler instead who can bat a bit as batting of panda is also out of form since injury it's World up…

— Ruchit shah (@Shahruchit22) October 20, 2021
#15
So India's 6th bowling option is going to be Virat Kohli not Hardik Pandya.#India #INDvsAUS

— Rishabh Singh (@Rishabh_rds94) October 20, 2021
The Indian squad looks pretty strong and can easily be referred to as favourites to win the T20 World Cup, especially after MS Dhoni joined as the mentor of the team. India has performed pretty well during Virat Kohli's captaincy but it hasn't won any ICC trophy under his leadership and this is going to be last T20 World Cup of Virat Kohli as a skipper as he has already decided to quit captaincy in order to decrease his workload.
We wish team India luck and hope that it takes the trophy home!
Share Your Views In Comments Below