Many former Pakistani cricketers and Pakistani cricket fans are not able to cope up with the defeat of their team against Zimbabwe in the Super 12 match of the ICC T20 World Cup 2022. The team and the skipper Babar Azam got slammed heavily for their disappointing performance as they were not able to achieve the target of just 131 runs against the Zimbabwean bowlers. Babar Azam was criticized by not just fans but former Pakistani cricketers as well and now two famous former Pak cricketers have openly come out against Babar and have questioned his leadership skills.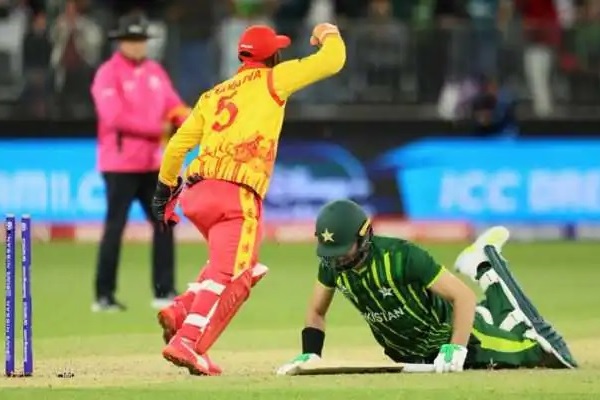 We are talking about Wasim Akram and Waqar Younis who have played a lot of cricket together and have given many winning performances seem to be very upset with Babar Azam. While speaking on a sports TV show, Wasim Akram says that opening is the easiest slot for batting in T20Is, while many experiments have been done in batting, bowling and in the middle-order yet Babar Azam and Mohammad Rizwan have not allowed any experiment in the opening slot. He further says that this is the reason as to why Pakistan doesn't have any successor in opening reserves despite the fact that both the openers are struggling big time.
Wasim Akram further states that sometimes a skipper has to leave his spot and give another player a chance who is facing difficulty in the middle order as this is what a leader does. He goes on to say that the skipper should give that player a chance because opening is an easier slot but that is not happening in the Pakistani team and this is why it is going through this.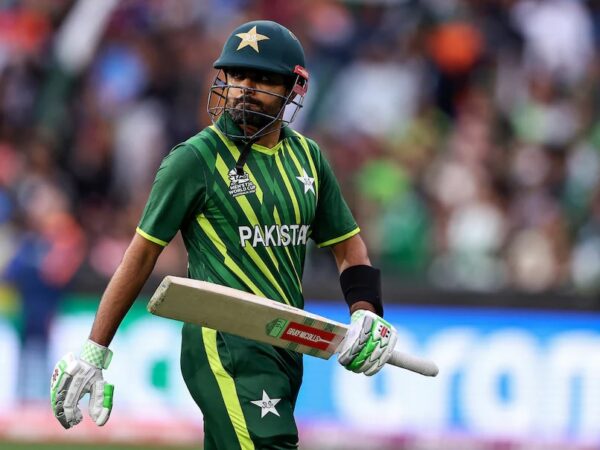 Wasim Akram also holds Babar Azam and Mohammad Rizwan's style of scoring runs responsible for Pakistan losing matches; he further said that it is easy to secure number 1 or 2 rankings in the ICC rankings by scoring runs but it is also important to win matches after scoring runs. Wasim Akram adds that all such things start from the top of the team and as the captain is at the top, he should be ready to sacrifice if it helps the squad achieve success. Akram goes on to say that Babar should learn all these things.
Another former Pakistani cricketer Waqar Younis who was also on the show supported the views of Wasim Akram and also talked about his past experiences with Babar when he was associated with PSL team Karachi Kings. After Wasim Akram talks about need of the captain being ready to sacrifice, Waqar Younis says that this is what the difference is between a captain and a leader but Babar Azam won't do that.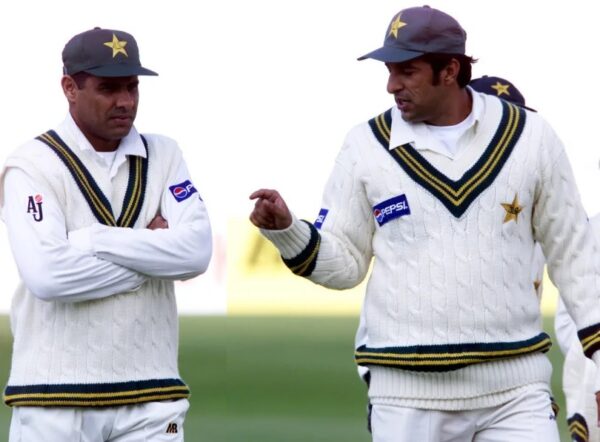 Waqar Younis states that he has faced such scenario with Babar during his stint with Karachi Kings. As per him, when the team was facing difficult times, he once or twice requested Babar Azam to come at number 3 and let Martin Guptill open the innings but Babar Azam refused straight away. Waqar stated that Babar refused and asked him to send Sharjeel at number 3 who is a natural opener; these are little things that a skipper does for the team and it is noticed by each and every member of the squad.
Pakistan has played two matches till now and has lost both of them, first was against India and second was against Zimbabwe. The Pak squad will play its next match against Netherlands tomorrow at Optus Stadium, Perth, and though the chances of Pakistan entering the semi-finals are bleak, still the team is not completely out of the tournament.