Sports
Here's Everything You Need To Know About The Mega Cricket Event – World Test Championship
The increasing popularity of T20 format of cricket has affected the popularity of test matches to a great extent. However, it is being said that test cricket is the true form of cricket and the International Cricket Council (ICC) is starting the World Test Championship in order to bring back the glory of test cricket.
The idea of World Test Championship originated in the year 2013 when the Council thought of scrapping Champions Trophy and starting the test championship. But then it was postponed till 2017 and then it was further shifted to 2019-2021.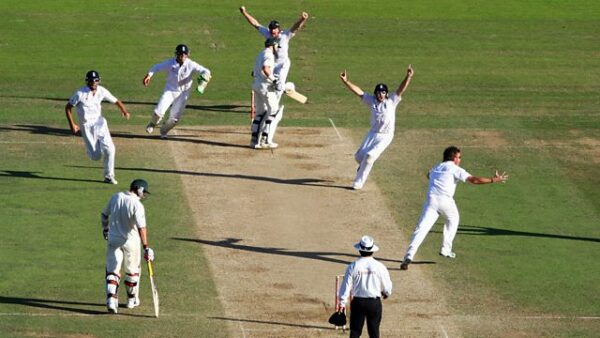 The top nine teams as per the ICC test rankings will be participating in this championship and the teams are – India, New Zealand, South Africa, England, Australia, Sri Lanka, Pakistan, West Indies and Bangladesh. The teams of Afghanistan and Ireland will not participate in the championship; however, they will get to play test matches against other countries.
All the nine teams will play against six teams, three series in home while three abroad. Each bilateral series will be of 120 points and the test matches will vary from 2 to 5. So if the test series is of 2 matches, each match will be of 60 points and if the test series is of 5 matches, each match will be of 24 points. While a draw will fetch one-third points of a win, a tie will give the teams half of the points of a win.
27 bilateral series will take place in 2 yrs and in total, 72 test matches including the final test match will be played. The final will be played at Lords in 2021 between those two teams that will have the maximum points. If the final ends in a tie or draw, the team with maximum points will be declared winner.
2️⃣ years
9️⃣ teams
2️⃣ 7️⃣ series
7️⃣ 2️⃣ Test matches
It all begins on 1 August 🏆 #WTC21https://t.co/PSY2nOuO3x

— ICC (@ICC) July 29, 2019
Here is the number of test matches that each team will play in these 2 yrs:
England: 22
Australia: 19
India: 18
South Africa: 16
West Indies: 15
New Zealand: 14
Bangladesh: 14
Pakistan: 13
Sri Lanka: 13
The Indian team will also clash with West Indies in two test matches which are also a part of the World Test Championship. Will India win? What do you think?
Share Your Views In Comments Below