Lifestyle
Here's How To Choose The Right Cycling Watch
The increase in health crisis and emergence of several diseases caused by an unhealthy lifestyle has lead to an upsurge in the number of people who prioritize their fitness above everything else. That being said, people have changed their eating habits and even their working style. From opting for standing tables or avoiding junk foods, they take tough measures to ensure their health.
Today one such highly efficient habit adopted by many is cycling. It is not only a great physical exercise but also has loads of mental health benefits. For starters, it releases adrenalin and other chemicals produced in the body to reduce pain and stress,such as endorphins. Furthermore, cycling has been proven to play a major role in improving your confidence as you achieve new endurance levels while pushing your limits!

Image Source: Shutterstock
Everyone has their body goals, expectations and reasons to exercise. What is essential is to track your progress andmake effortsin the right direction. But how so, you ask? This is when cycling watches come into the picture. They help you track, record and evaluate your cycling and workout progress efficiently.Thus, before you buya cycling watch,you must know the following:
1. Cycling Mode: Firstly, there are many smartwatches available in the market that can track your workout and exercise sessions but not all of them come with a Cycling Mode. It is very important to buy a watch that has a cycling mode enabled in it.
2. Inbuilt GPS: The latest technology of GPS tracks your location with maximum accuracy. To get your hands on the finest cycling watch, look for the one that comes with inbuilt GPS that doesn't require your smartphone to be active for it to function with precision.
3. ANT+ Compatibility: Cycling watches should be compatible with ANT enabled devices like a heart rate strap and foot podsto track your performance better by monitoring heart rate,stride based steps and cycling cadence.
4. Transflective Display: Since cycling watches are outdoor watches, they must have a transflective display.Ideally, a display that ensures 100% visibility even during bright sunny days.
5. Battery Life: It is necessary to purchase cycling watches with good battery life as you don't want them to die out while you're still on the tracks!
 Here are a few cycling watches that can be a great purchase as they mostly have all the features mentioned above and many more!
 TraQ Triathlon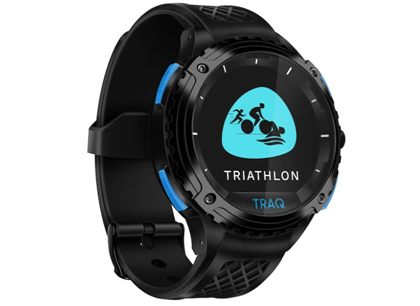 This unique, trendy smartwatch comes with swimming and running modes along with the cycling mode. TraQ Triathlon by Titan is an ultimate outdoor watch that is water, mud and dust resistant with a 290 mAh battery that will never let you down. So, get your hands on this exquisite cycling watch that is available in three sporty colours now!
TraQ Cardio

Are you made for the outdoor just like the TraQ Cardio? If yes, then this is the perfect watch for you with three sports mode running, cycling and walking, and a battery that lasts for 13 hours straight. Furthermore, along with the features like onboard GPS,this watch is loaded with smartwatch features as well. A true value for money, this watch surely is a deal-breaker amongst the other cycling watches available in the market!
TraQ Lite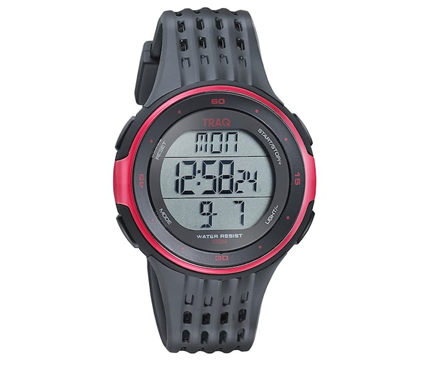 Make your every move count with this sleek TraQ Lite from Titan. This sleek, lightweight and extremely comfortable watch is enabled with a step counter, calorie counter, independent chest strap-based heart rate monitor, and much more. Available in four vibrant and attractive colours, this smartwatch is hard to miss!
Watch Your Every Step!
Keep track of your every step and pedal with a cycling watch that brings you closer to your goals in the most efficient way. Nonetheless, when buying cycling watches, make sure you opt for reputed brands like TraQ from Titan as they offer premium quality products and transparent and honest prices. So, begin your quest for the best and don't forget to visit the TraQ Gear website before you make the final choice!
Share Your Views In Comments Below