Brands
Here's How This Small Town Guy Is Helping Indian Women By Promoting HomePreneurship
A guy from Jhansi got the idea of an app by seeing his nani make achaar at home and has now built world's only app for women to promote HomePreneurship
With over 6000 products listed by ladies working from home, you get almost everything.
When someone talks about how much talent India possesses, it fills our hearts with pride. An African proverb rightly says, "When you teach a woman, you teach a nation." Today what women of this country can do is not hidden from anyone and we don't need to prove as to how a Woman in India has the capability of handling multiple roles at any given point. If we were to describe Indian moms in one word, it would be WonderMoms. She does so many things at once & that too without expecting any returns. For all such ladies, we introduced WonderStree, an app which is playing a crucial role in bringing an essential change and providing a brilliant platform for HomePreneurship i.e. working from home.
The Man Behind WonderStree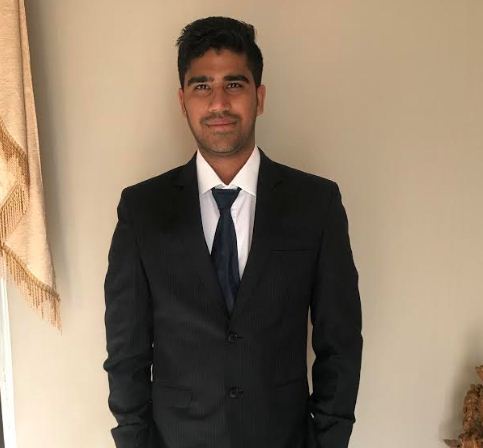 WonderStree was started by Yasho Vardhan Bansal, a young guy from Jhansi, Uttar Pradesh. As it is said, ideas can come in from anywhere and at anytime; same is the case with Yasho, the idea popped up when he saw his granny making pickle at home. He immediately felt the need of doing something for the society; not only did he consider this idea for his granny, but also took into account the number of ladies who can work and earn from home. It is a big task to reach out to the audience for offering services and that too at affordable prices. Also, he saw that there were many ladies who are offering professional services like dance, Doctor, CA, lawyer, architect and self-defence tutors who working from home but lacked marketing skills. This led him to launch WonderStree.
The journey so far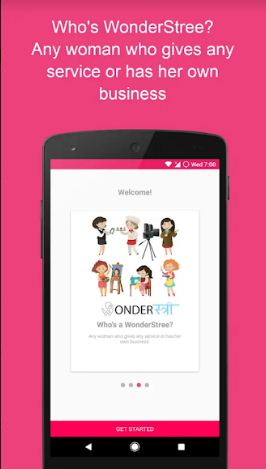 In just 4 months of its launch, WonderStree app has been downloaded more than 16000 times on Google Playstore and has more than 1000 ladies selling their products. Currently, there are more than 6000 products listed on this app in different categories. Considering the time frame, these are amazing figures; in days to come, users and vendors will definitely use this app and reap the benefits.
Key Points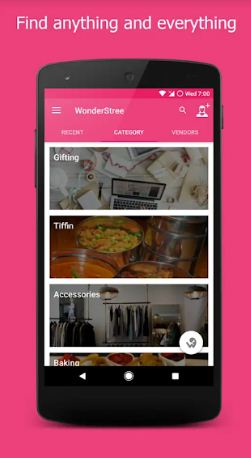 • Platform only for Females– Anyone can download the WonderStree app but vendor registration on this platform is restricted to females only.
• Detailed Brief– While making the vendor profile, females can describe their business in about 1000 words. This informs the buyer about the services that are being offered.
• Direct Contact– The users (both men and women) can search for their desired products and services on WonderStree app and contact the respective female vendor DIRECTLY.
• No Commission and Chat Messenger– The dealing between the vendor and the customer will be done completely offline but they can chat on this app and can exchange contact details.
• Ratings– Users can give ratings to vendors and can mark them as favorites. They can also share their profiles on social media platforms.
• No Hidden Costs– The vendor profile can be made only after paying the registration fee of Rs 499 online. This has to be done through the app; be sure of no hidden costs.
• You Get Everything at lower prices– The ladies sell almost everything you need in a day to day life, right from the pin of your head to the shoes for your feet, and that's not all, every product that you use during a day. These products are mostly made by them hence at very reasonable costs.
For more information about the WonderStree app, you can download it by clicking here. Also you can follow the latest updates about this app on its official Facebook page
Share Your Views In Comments Below