Sports
Here's The Cost Per Run Of Your Favourite Cricketers In IPL 2018
The IPL 2018 is near to its end with Chennai Super Kings (CSK) being the first finalist and soon we will get to know which team will face CSK in the finals that will take place on May 27.
Like every year, some players performed in an exemplary manner while several other cricketers who were bought by the franchise at sky-rocketed price failed to justify the faith bestowed on them.
Cricket is not just about batting; it is also about fielding and bowling and some all-rounders tried to compensate their failure in batting with their good performance in bowling. However, still the batting is considered as the most important aspect and we have calculated the value of one run scored by some cricketers by dividing their auction amount by the total runs scored by them in the tournament.
Have a look at the IPL cost of some cricketers for one run:
#1 Ambati Rayudu – Rs 37.5K/Run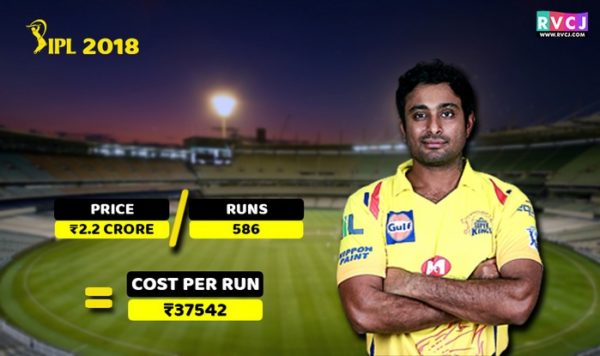 #2 Kane Williamson – Rs 43.79K/Run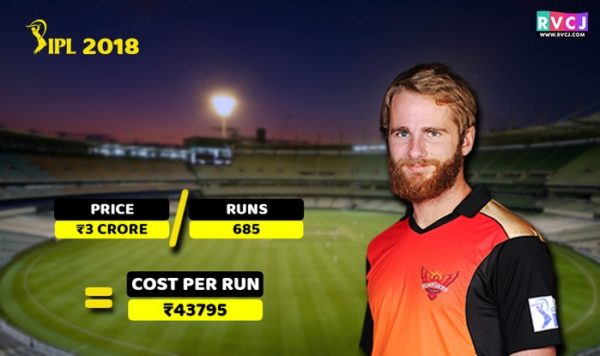 #3 Chris Gayle – Rs 54.34K/Run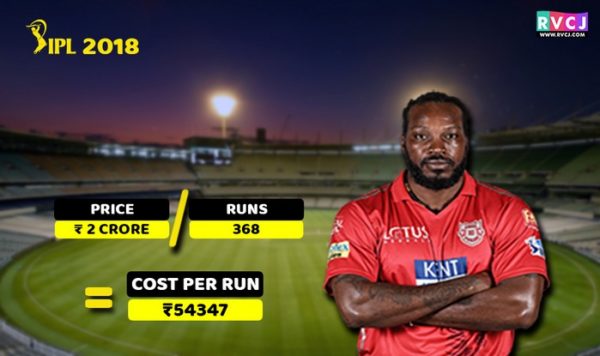 #4 Shane Watson – Rs 91.34K/Run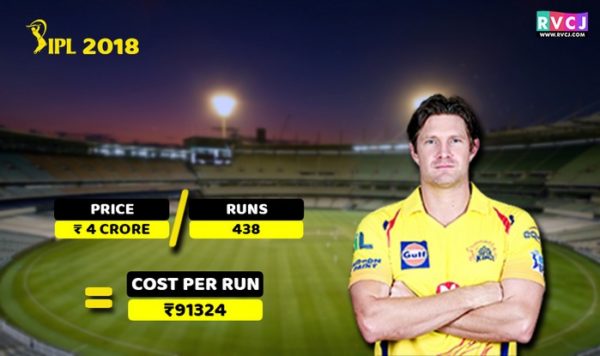 #5 Ajinkya Rahane – Rs 1.08Lac/Run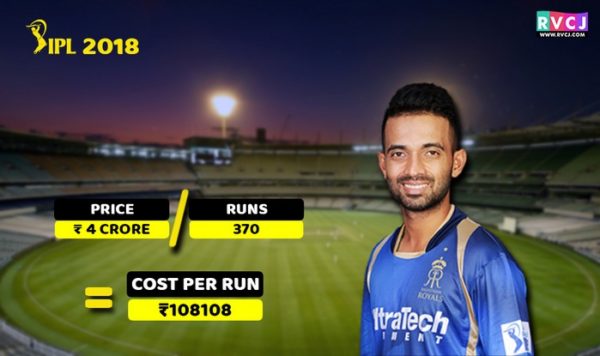 #6 Shikhar Dhawan – Rs 1.18Lac/Run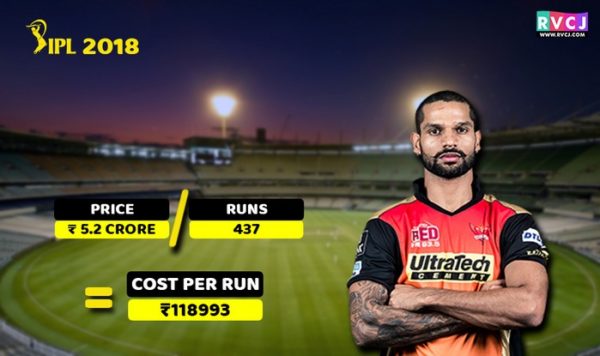 #7 Dinesh Karthik – Rs 1.5Lac/Run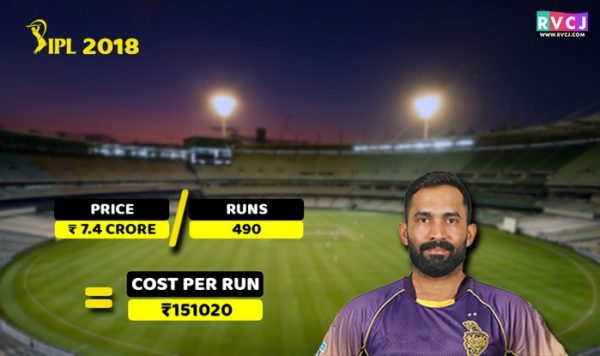 #8 Lokesh Rahul – Rs 1.66Lac/Run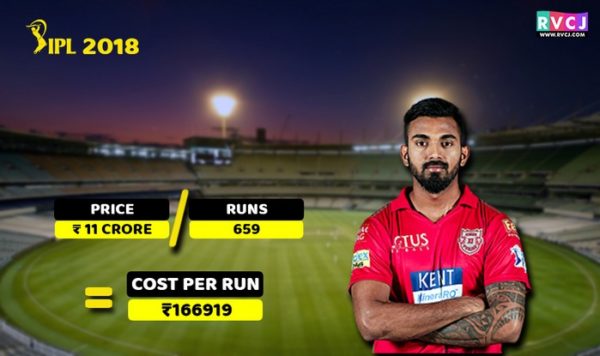 #9 Sanju Samson – Rs 1.81Lac/Run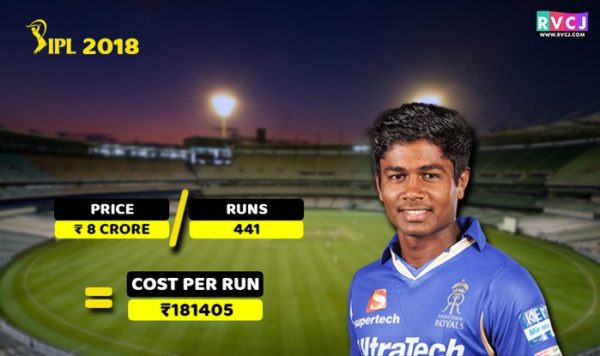 #10 Chris Lynn – Rs 2.16Lac/Run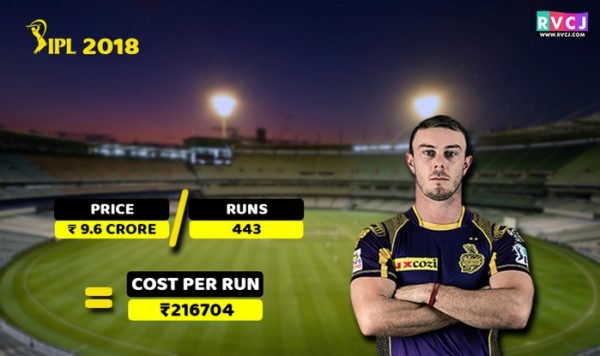 #11 Rishab Pant – Rs 2.19Lac/Run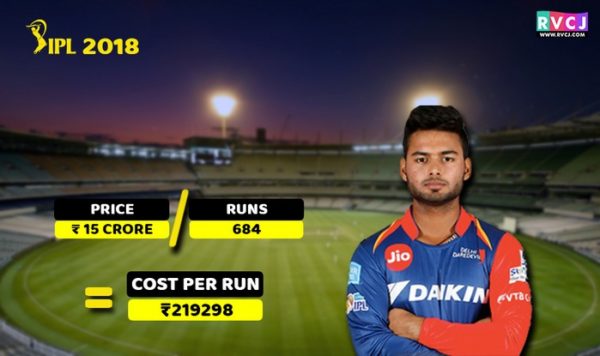 #12 AB De Villiers – Rs 2.29Lac/Run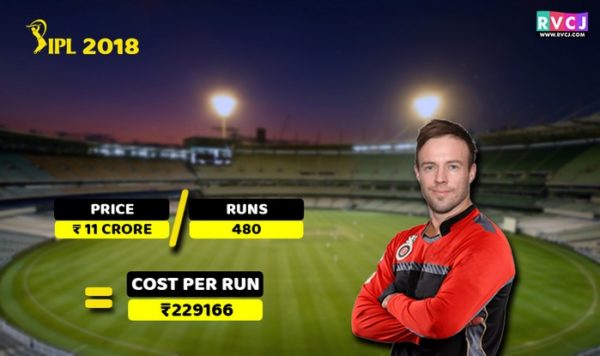 #13 Suresh Raina – Rs 2.66Lac/Run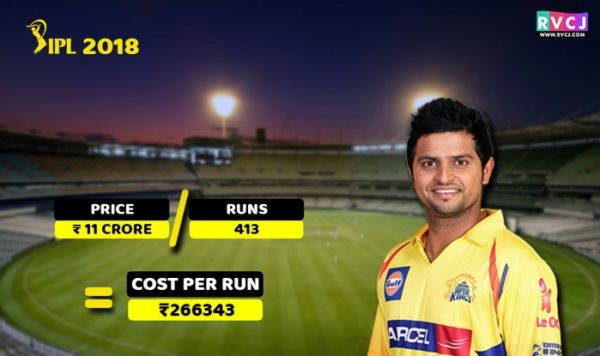 #14 Yuvraj Singh – Rs 3.07Lac/Run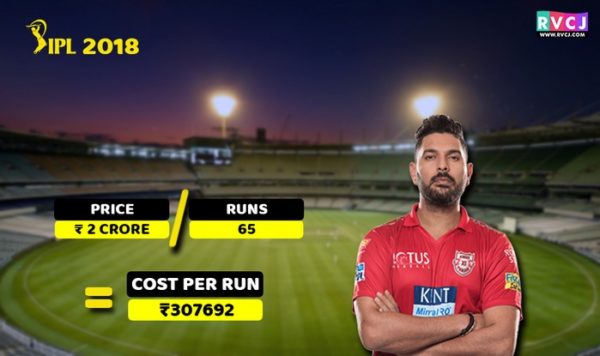 #15 Virat Kohli – Rs 3.20Lac/Run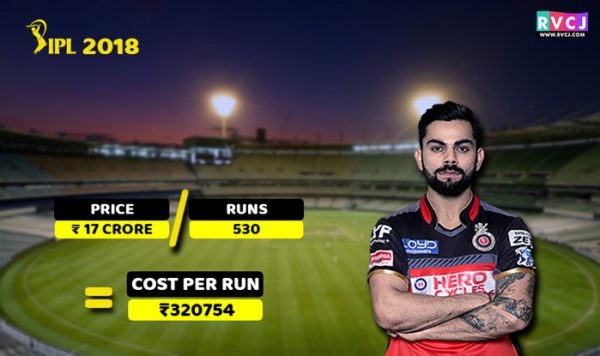 #16 Gautam Gambhir – Rs 3.29Lac/Run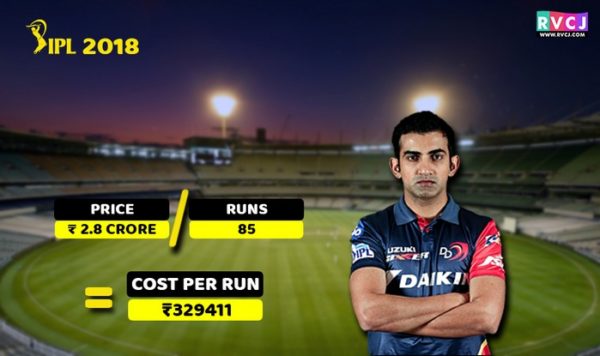 #17 MS Dhoni – Rs 3.29Lac/Run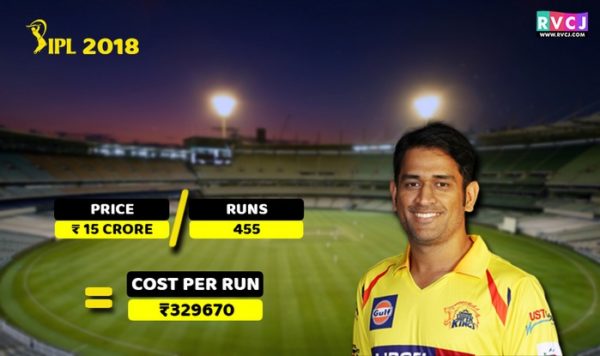 #18 Manish Pandey – Rs 3.87Lac/Run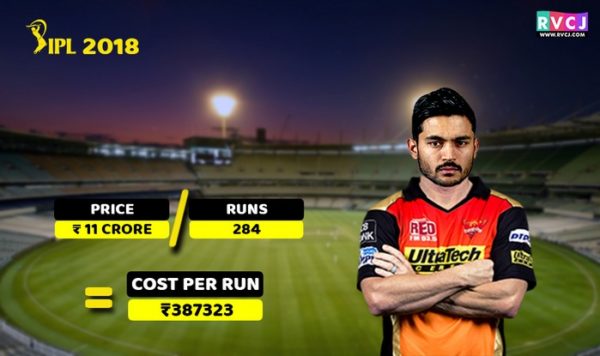 #19 David Miller – 4.05Lac/Run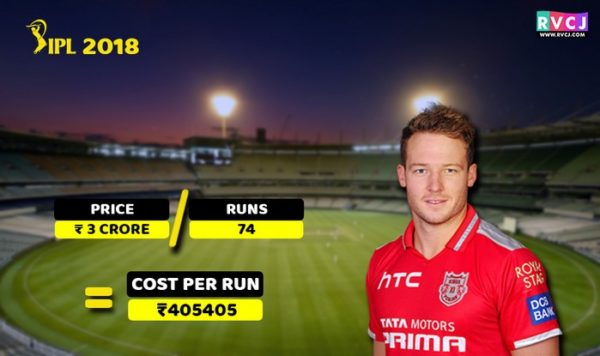 #20 Aaron Finch – Rs 4.62Lac/Run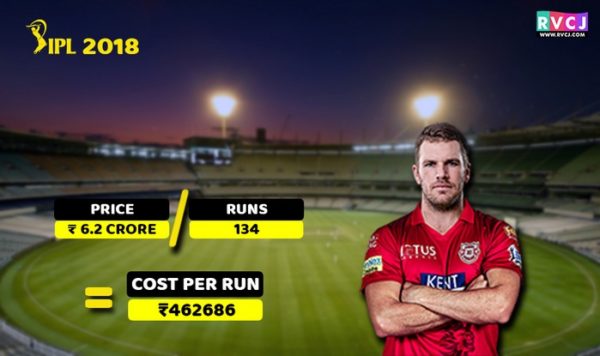 #21 Rohit Sharma – Rs 5.24Lac/Run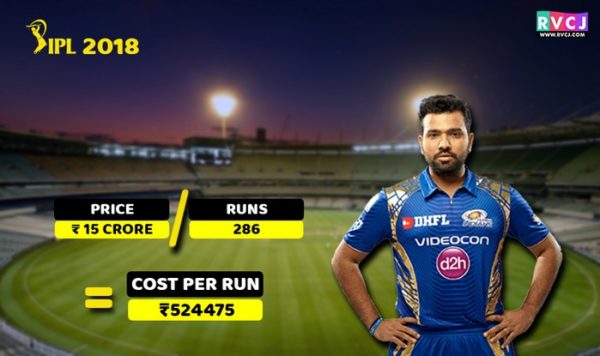 #22 Glen Maxwell – Rs 5.3Lac/Run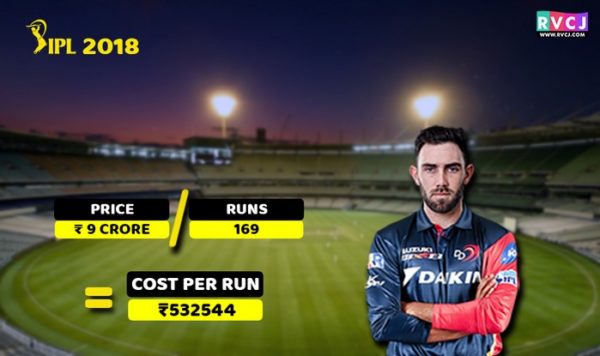 #23 Ben Stokes – Rs 6.37Lac/Run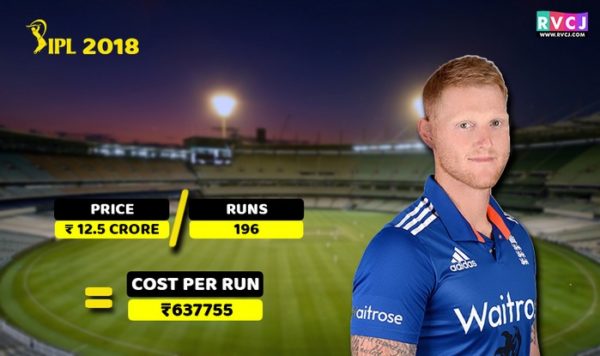 #24 Murali Vijay – Rs 16.6 Lac/Run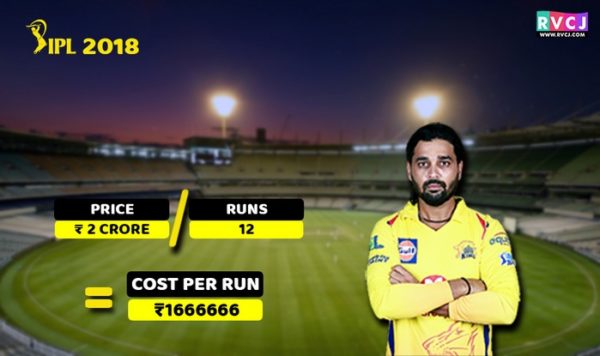 NOTE: We know that this is not the correct way of calculating the worth of a player but we did it just for our readers to know the calculations! We didn't consider bowling and fielding efforts while calculating this figure.