Sports
Here's What Lewis Hamilton Posted On Twitter After Getting Trolled For Poor India Comment
F1 champion Lewis Hamilton hit the controversial track when he took a shot at India and called it a poor country. After Hamilton visited India for Indian Grand Prix, he said he felt incompatible.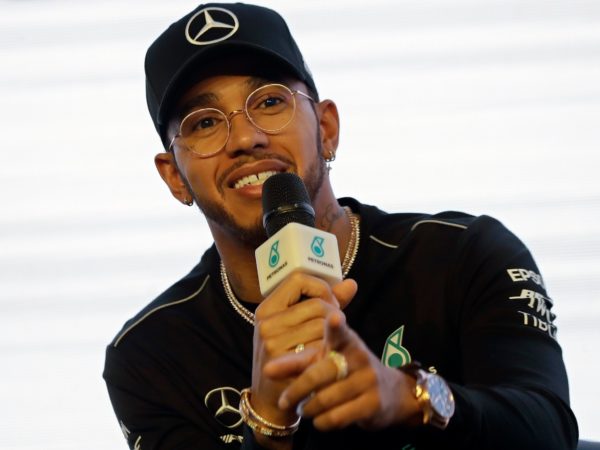 Lewis questioned the decision of Formula One's policy of organising races in new countries like India. He said that only those countries should be targetted which have racing culture.
Lewis didn't stop there and said that the track was built in the middle of nowhere.
He was badly criticised and trolled by Twitterati for using such remarks for Indians. After seeing the level of backlash, Lewis took to Twitter and posted a clarification. In his message, he mentioned that he had no intentions to hurt anyone and has only respect for India. Here's what he wrote-
Hey everyone. I noticed some people are upset with my comment on India. First off, India is one of the most beautiful places in the world. The culture there is incredible. I have visited and always had an amazing time however whilst it's the fasted growing economy it also has a lot of poverty. My reference was that a Grand Prix there felt strange to drive past homeless people and then arrive in an huge arena where money was not an issue.
They spent hundreds of millions on that track that is now never used. That money could have been spent on schools or homes for those in need. When we did have the race, nobody came because it was too expensive most likely or no interest. However I have met some amazing Indian fans.
Please read 🇮🇳❤️ pic.twitter.com/UtXRvcP74A

— Lewis Hamilton (@LewisHamilton) November 15, 2018
You can also check the image notes below-
#1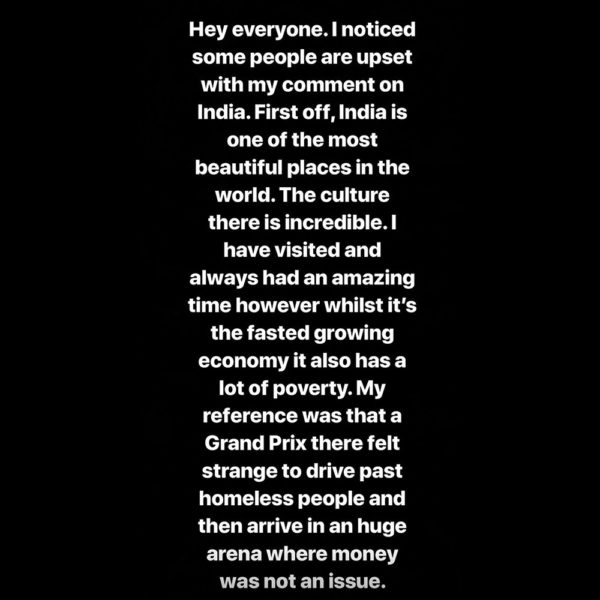 #2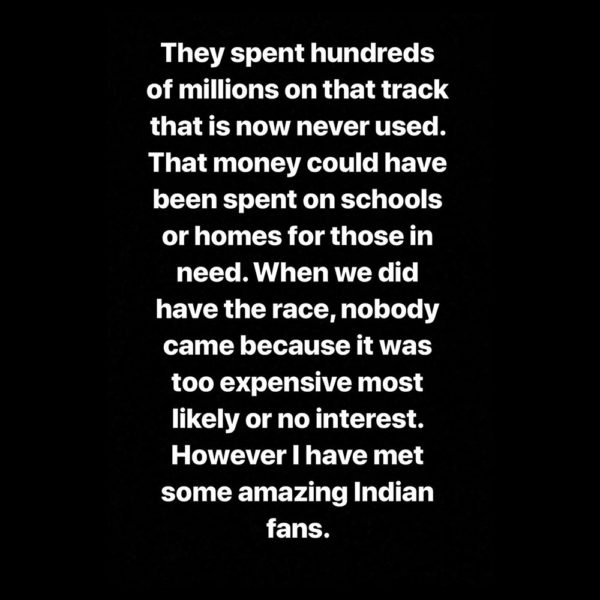 Do you think people should forgive him after this clarification?
Share Your Views In Comments Below