Sports
F1 Champion Lewis Hamilton Says India Is A Poor Country. Gets Trolled On Twitter
The 5 times F1 champion Lewis Hamilton has invited trouble for himself after he called India a poor country. Hamilton has disappointed his Indian fans by questioning Formula One's policy of organising races in new countries like India.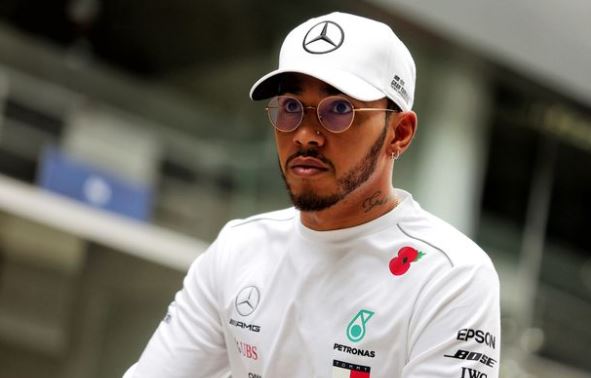 He said that he felt incompatible when he visited India for the Indian Grand Prix. He further said that India is a poor country and F1 track was built in the middle of nowhere.
He didn't stop there and also said that FIA should target only those countries who have racing culture rather than experimenting to expand their markets.
These statements have of Hamilton have not gone down well with his Indian fans who trolled and criticised him on Twitter. Have a look at some of the reactions-
#1
I decided to stop following @F1 until @LewisHamilton is active in the Racing Circuit!
This arrogant Brit must understand that it "poor" countries like #India that have pumped in new lease into an otherwise dying Formula Racing.#BanF1
Ban @MercedesAMGF1

— Raghav (@palwai) November 14, 2018
#2
@LewisHamilton Dissappointed by you comment below:
"I've been to India before to a race which was strange because India was such a poor place yet we had this massive, beautiful grand prix track made in the middle of nowhere. I felt very conflicted when I went to that grand prix."

— प्रशान्त कुमार सिंह (@pacific1811) November 14, 2018
#3
Its the same logic and reason why the likes of Google, Microsoft, SAP, Pepsi, and many more make Indians their CEOs; and why global retailers, banks, insurers, auto makers, and telecom giants throng to be in India. Can you guess the logic now, or need more clues Mr. Hamilton?

— Prasad Dixit (@prasaddixit1966) November 14, 2018
#4
#Formula1 India is not poor but world's sixth largest economy and fastest growing. Yes, it does have a large no. of poor and efforts are on to uplift them. Simultaneously, we have adequate infra, ppl amongst richest in world, a humongous middle class, and a market 4 big players.

— Suresh Lakhanpal (@sclakhanpal) November 14, 2018
#5
First thing – fucking British was built by
" looting" other country resources.. That's the giving British history..

Secondly, this negro moron Hamilton has no idea what is india today… U can't expect Mercedes to run around in every corner in India.

— Stk (@androidstreak) November 14, 2018
#6
Mr Hamilton your choice of words is poor – India is rich in many aspects – btw why do you think these organizations or corporations focus on India – it is going to be the place with lot of potential from sales perspective

— Selva (@selvamsm1) November 14, 2018
#7
Ignoring India is F1's loss. This is the 'poor' country where universities and tourism boards come pleading for business.

— Surya Iyer (@suryavoice) November 14, 2018
#8
@LewisHamilton just to let you know, Indians own a lot of assets in your country, including the Jaguar !!

— Parvez Balooch (@indianbalooch) November 14, 2018
#9
India is not Poor Lewis Remember Britisher had stolen India's Gold.

— MOHD AFEEF (@afeef1915) November 14, 2018
Do you agree with what Hamilton said or do you think people are right to troll him?
Share Your Views In Comments Below