News
Here's Why Kerala Man Who Won Rs 25 Crore Lottery Wishes He Should Never Have Won It
Sometimes even the best event or incident of a person's life becomes a nightmare and his life gets so disturbed that he starts thinking it would have been better if this had not happened in his life. Something of this sort has happened with K Anoop, the 30 years old rickshaw driver who has become a social media celebrity after winning the first prize of Rs. 25 crore in Onam Bumper Lottery, Kerala, on Sunday.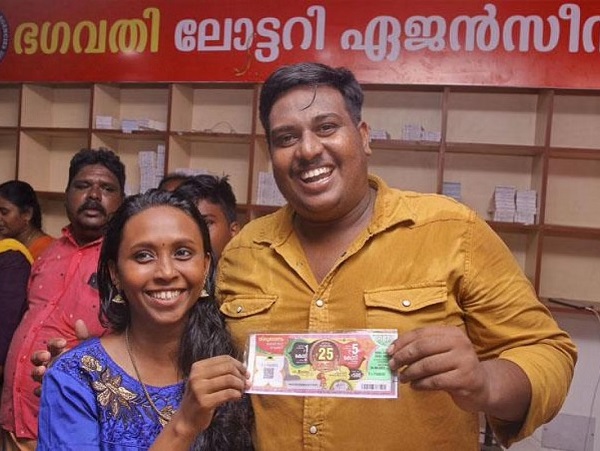 While this was the happiest moment of his life, soon things became so ugly that now he is not able to go to his house. Recently he took to the social networking site Facebook and shared a video in which he talked about his plight.
In the video, Anoop said that in the beginning he was very happy after winning the lottery and getting all the limelight in the past few days but now he is not able to visit his home and play with his little daughter because of the huge number of people who are visiting him. He adds that he hasn't received any money as of now but there is a long list of people who are demanding their share as they are claiming that his win is a fluke and he has been lectured a lot about charity after he won the lottery. Anoop further said that things got so difficult for him that he had to shift to his relative's house twice and now he feels that it would have been better if he had won the second (Rs. 5 crore) or third (Rs. 1 crore) prize.
K Anoop didn't have enough money to buy Rs. 500 ticket so he broke the piggy bank of his child and now he is eligible to get around Rs. 16.25 crore after deducting tax and the agent's share.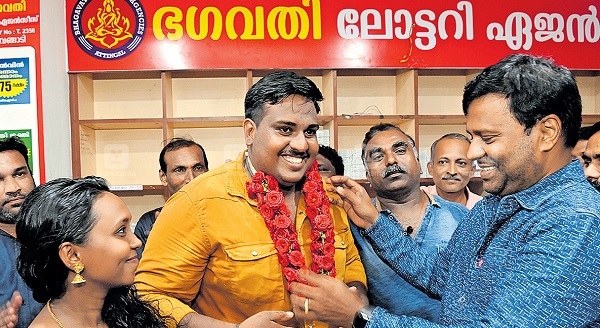 An official from the state lottery department states that it will take around two weeks for K Anoop to get his amount. The government run lottery churns out whopping revenue for the state government besides liquor and its popularity can be understood by the fact that the lottery which runs throughout the year has around 1 lakh vendors and on an average, 9 million tickets are sold on a daily basis.
Being rich is not an easy thing but it's always better to cry in a Lamborghini than in a bicycle. Agree?