Entertainment
Hindu Girl And Muslim Boy Fell In Love With Each Other And Regretted It. Watch Video To Know Why
Back in 2009, Imtiaz Ali released a movie titled Love Aaj Kal and now 9 years after that day, famous YouTuber Aashqeen has come up with a video of same name.
Before starting the video, you wonder what he has presented this time. And before you watch the video, let me tell you that it's going to make you happy and sad both.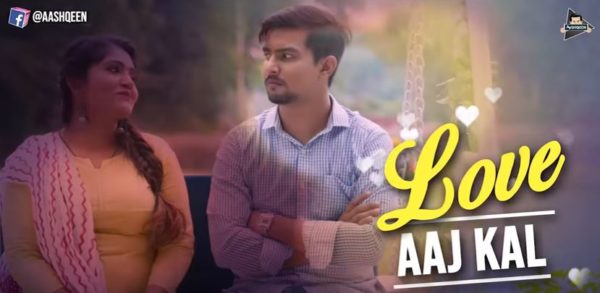 Aashqeen has a habit of making some really hilarious YouTube videos and many times he sends out important messages along with them.
This time he brings the story of a Hindu girl and a Muslim boy who fall in love with each other. Despite knowing that they may not have a future together, they go ahead and let the love blossom. In the video, you watch both of them reminding the days when they fell in love with each other, the excuses they used to make to meet each other and how they regret it now.
But why are they regretting it? We'll not explain that here and will suggest you to watch the video for it. What happens, in the end, will bring a storm of thoughts in your mind. Watch the video-
For More Videos, Subscribe Us Now
Click Here to watch the video directly on YouTube.
The video got more than 20 Lakh views in less than 48 hours. What do you think about it?
Share Your Views In Comments Below