Friday is a movie bonanza for us with two movies opening the screens of the theatre with totally different genres. Sidharth Malhotra and Parineeti Chopra reunite after their entertaining comedy film Hase Toh Phase released in the year 2014 which made us laugh out loud.
Jabariya Jodi is the much awaited movie of the duo Sidharth Malhotra and Parineeti Chopra it is helmed by Prashant Singh. Bollywood movies have made us familiar with groom kidnapping for a long time now. The movie highlights the dowry central Bihar where the grooms can loot you like goons.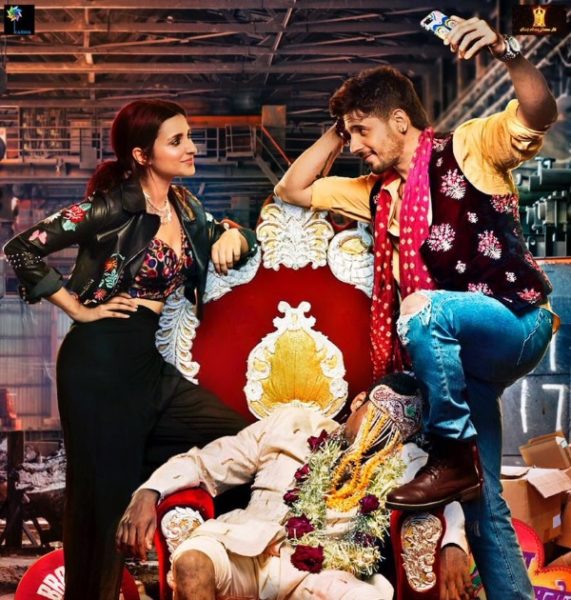 The movie tries to highlight on the serious issue of dowry with lighter moments. Sidharth Malhotra portrays the character of Abhay Singh, who runs a syndicate of kidnapping greedy grooms who demand a lump sum amount from the bride's family in Madhura, Bihar. Abhay Singh ensures no Dulha demands Dahej and if they do then is forced to marry the girl and is not spared from becoming a Jabariya Jodi.
Well, that sounds unrealistic right? but it actually happens in parts of Uttar Pradesh and Bihar where it is known as Pakadwa Shaadi. Abhay's life takes a different turn when his childhood love Babli returns to his life with the choice of choosing her love or his well planned career.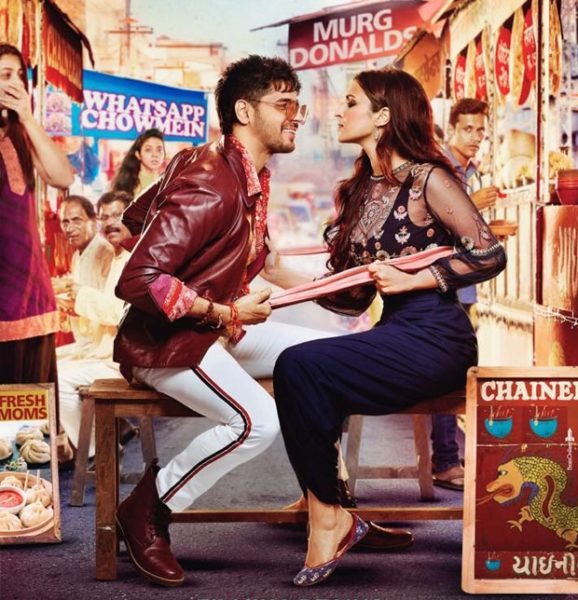 Jabariya Jodi successfully delivered some hilarious punches in the first half making the audience laugh out loud. The second half of the movie turns out be a bit melodramatic and was going all over the places as compared to the first half. The only drawback of the money is its length, which might make you get bored. Prashant Singh wanted to deliever a strong message with the movie and definetly did but goofed up a bit with the message and the genre. The cast of Jabariya Jodi did a phenomenal job and did justice to their characters.
Also, Rajeev Khandelwal's movie Pranaam hit the theatres. Ajay Singh (Rajeev Khandelwal) is a studious, intelligent, lower-middle-class boy who aspires to be an IAS. His father, who has been a peon all his life, dreams to salute his son for the last time after he becomes an officer. Everything is going right until Gyanu Singh (Abhimanyu Singh) appears on the screen. He is the goon and fraudster who is also involved in question paper leaking controversy in which somehow Ajay entraps.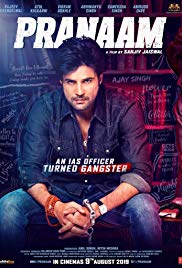 The film takes a violent turn which goes hand in hand with action and drama. Ajay goes rogue and becomes the victim of circumstances. The female lead Manjari Shukla (Sameksha Singh) is also one of the casualties of all the chaos. After a while, it becomes cop and villains which will remind of the 80s and not in a good way.
Rajeev does not seem fit into the character because firstly he is too old to pull a college student, and secondly a gangster does not go with his charming innocent face. Sameksha had very little to do on the screen so you might forget her even before you leave the cinema hall. Atul Kulkarni as a police officer has not been used to his fullest. He could have done so much more and so much better. But whatever the director plans.
I am going to give Jabariya Jodi 3.5 stars and Pranaam 3 stars. You should book your tickets right now.
Share Your Views In Comments Below