Entertainment
Honest Review Of Sonchiriya And Luka Chuppi: Which Movie Should You Watch This Weekend?
This Friday saw the release of two very different films, representing two distinctive genres and style. Sonchiriya directed by Abhisekh Chaubey is a hard hitting critique on the patriarchal dominance and pseudo masculinity of the people representing it.
We tend to judge a film by its trailer,so when we first got to see the trailer of Luka Chuppi, little was left to our imagination. We new that this film, representing the romantic genre will be a laughter riot.
Believe me this movie by director Laxman Utekar is a perfect blend of romanticism into comedy. With similar generic films like Sonu Ki Tittu Ki Sweety and Bareilly Ki Barfi dominating critics review as well as box office, this movie is here with high expectations.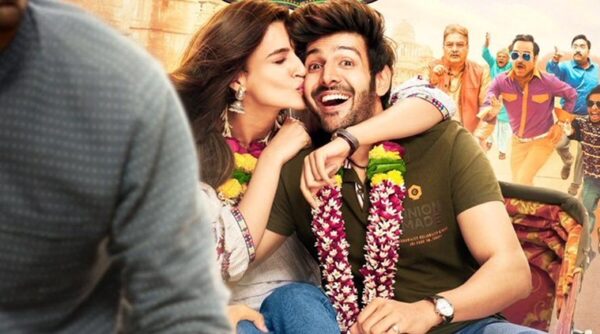 When you will be journeying along with Guuddu Shukla and Rashmi Trivedi, you'll realize how relatable their story is. Rather you'll desire for more films like this.Director Laxman Utekar's aim is simple, he wanted to show how even a girl and a boy in love, who want to live together is such a taboo in our society. All they want is to live together before actually getting married.
This is a well sorted romantic comedy, where you will get to see the conventional societal rules faithfully dictating Guddu and Rashmi what to do and what definitely not to. Kriti Sanon and Kartik Aaryan's chemistry is refreshing and perfectly portrays a lovable couple on screen.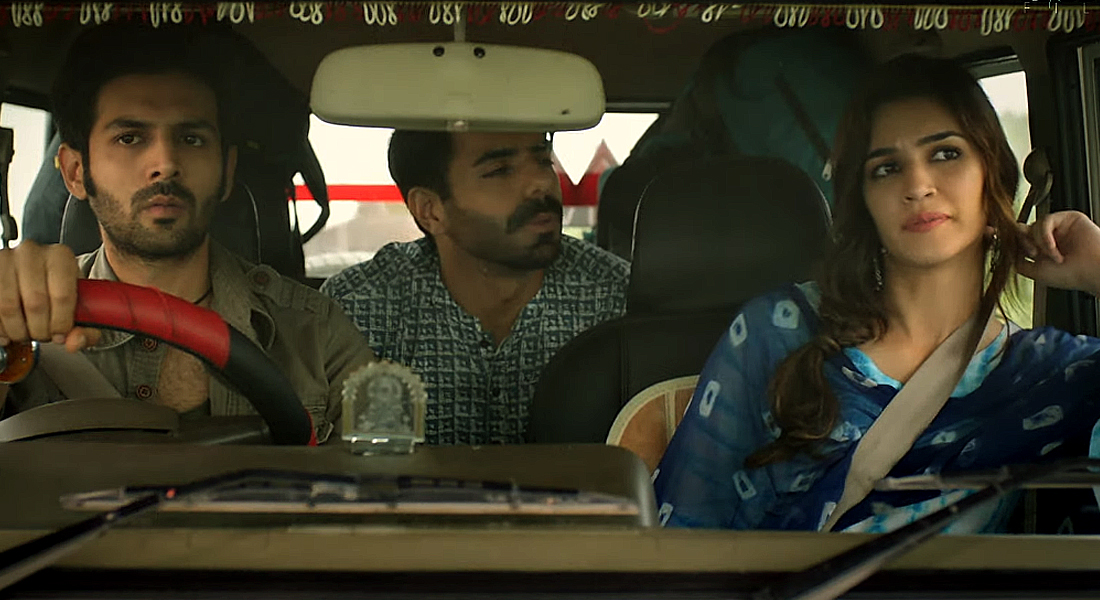 The main leads are supported by actors like Vinay Pathak and Pankaj Tripathi, who helps them to bend the conventional rules of regressive comedy to show what a societal off beat adventure is. This narrative is simple yet significant enough to make you realize what social statement they are trying to induce.
Film bugs will definitely relate this fiery visuals of a strong masculine power with that of Sergio Leone's The Good, the Bad, and the Ugly but soon will realize that how beautifully the perfect soul of the Chambal Valley has been captured in Sonchiriya.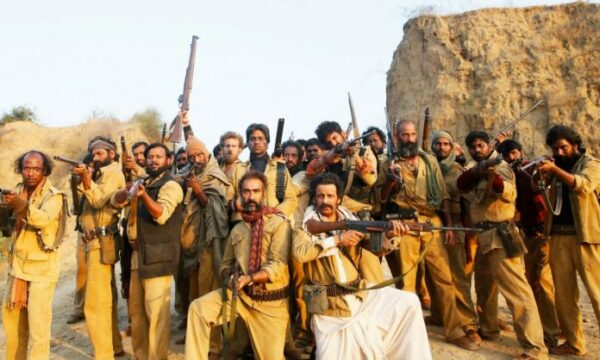 This movie revolves around the gang of rebels headed by Maan Singh whose gang comprises of Lakhna (Sushant Singh Rajput) and Vakil Singh (Manoj Bajpayee) and in the midway they are joined by Indumati Tomar (Bhumi Pandekar).
Abhishek Chaubey created a very realistic portrayal of power and struggle in a ruthless world of karma and dharma.The rural Madhya Pradesh is another outstanding ensemble of the cast who portrays brilliantly the bareness of human emotional conflict in the most authentic manner with occasional patriarchal intrusion.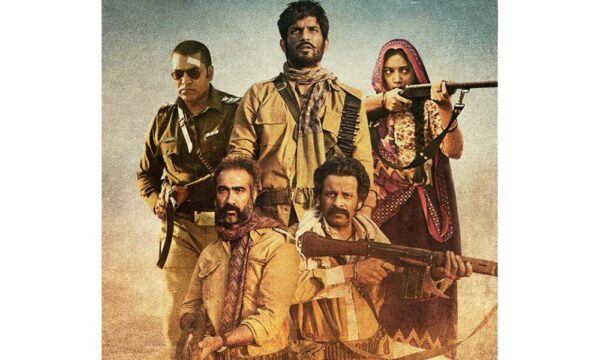 So, with its subtle conventional subtext Luka Chuppi is light and breezy and will deliver that perfect blend of a rom com. With steady pace and intriguing onscreen chemistry, this film is a perfect entertainer for you. Whereas, with powerful dialogues and outstanding raw portrayal of characters, Sonchiriya is highly recommended.
Overall, I will give 3 stars out of 5, for both the movies.
So, what are you waiting for? Book your tickets and make your weekend perfect with your choice of film.
Share Your Views In Comments Below