Bollywood & TV
Honest Review Of The Accidental Prime Minister, Netizens Are Calling It A Propaganda Film
This weekend, we are seeing the release of two much awaited films – The Accidental Prime Minister and Uri. The Accidental Prime Minister created a lot of controversy even before its release, and we couldn't wait to see Anupam Kher in this avatar.
From the very beginning, you must keep in mind that the film is based on a book, and offers an in depth insight into the life of Manmohan Singh, during his tenure as the PM.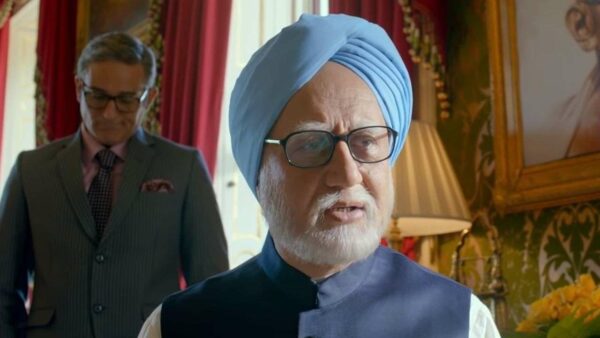 It's very clear from the onset of the film that propaganda is the main agenda of the film – to portray Manmohan Singh as a mere puppet in the hands of one of the most powerful families in the country.
In fact, the former PM is showcased as a weak and dare we say, spineless man, who was entirely manipulated and controlled by Sonia Gandhi and clan.
Anupam Kher must be applauded for his efforts to portray Manmohan Singh. However, The Accidental Prime Minister is a film that grossly lacks clarity or even a sense of a proper agenda. That is enough to belittle even a man of Kher's calibre.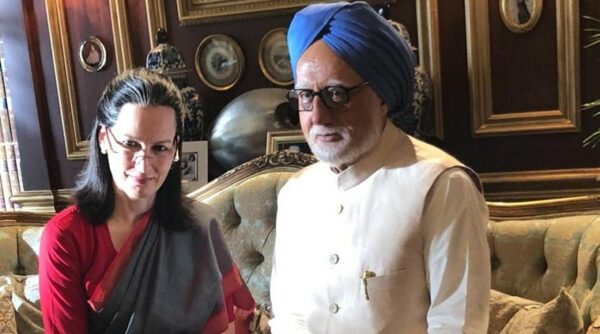 Twitterati, however, are divided on their opinion. While some are calling it propaganda films, some are saying that Anupam Kher is disgraceful in the film. On the other hand, some are saying that the film highlights the truth of his tenure.
1.
The Accidental Prime Minister movie review: A shoddy propaganda film | Entertainment News, The Indian Express https://t.co/IFVbdUFrFX

— Nidhi Razdan (@Nidhi) January 11, 2019
2.
The accidental Prime minister

The accidental Actor pic.twitter.com/mmnRfzshnp

— R R (@RacchaRidhvik) January 11, 2019
3.
Now brain dead bhakts expect critics to go be 5 stars for the absence lute crap #TheAccidentalPrimeMinister where #anupamkher acting can make you cringe to a level where you want to tear your hairs apart ! Anything less than 5 star is anti-national, Pappu !! Jokers grow up

— yaseengani (@YasPhysio) January 11, 2019
4.
It's hard to fathom that #anupamkher did #AccidentalPM
An actor who performed in #saraansh and #daddy with aplomb is reduced to a caricature. A marvellous acting career dented.

— Himäyâth Khän (@HimayathKhan_) January 11, 2019
5.
Thank you @anupamachopra for calling this movie what is is full on propaganda @AnupamPKher Should be ashamed of yourself. we deserve better political films. Zero 🌟
#TheAccidentalPrimeMinister #AnupamKher #AkshayeKhanna

— tyrion lannister (@Onelife24014690) January 11, 2019
The film did receive some positive reviews:
1.
#ACCIDENTAL PRIME MINISTER 🎥

Is an excellent political drama first time in history of indian cinema
Congratulations @AnupamPKher #akshey khanna for brilliant performances and entire team for well made film with unique cinematic expression
You have to see it to believe it 🎥

— Subhash Ghai (@SubhashGhai1) January 10, 2019
2.
Politics buffs will enjoy The Accidental Prime Minister. Anupam Kher is simply brilliant as Manmohan Singh. Delivery, body language. Suzanne Bernert is very convincing as Sonia Gandhi. Akshaye Khanna remains Akshaye Khanna. Screenplay and storytelling isn't gripping, though

— Abhijit Majumder (@abhijitmajumder) January 10, 2019
3.
Just watched first day, first show of #TheAccidentalPrimeMinister #AnupamKher

Awesome movie. A naked truth of 2004-2014 !!

People will forget original look of manmohan ji . You rocked @AnupamPKher ji. Akshay Khanna was brilliant too.

A must watch. pic.twitter.com/Cxg34k8Cfd

— Unapologetic Indian. (@anil_alchemist) January 11, 2019
Propaganda film or not, we would give the film 2 out of 5 stars.
Share Your Views In Comments Below