Movie Reviews
Honest Review Of 'Why Cheat India', Emraan Hashmi Is Brilliant In The Film
Today, we saw the release of one of the most awaited films of the year, Why Cheat India, which stars Emraan Hashmi in a leading role and has been directed by Soumik Sen.
The film answers the basic question – why are so many students resorting to cheating in the examinations? Is it the fault of the education system?
Rakesh Singh or Rocky, played by Emraan, attempts to answer this simple question. Several youngsters in the country are forced to mug up answers in order to pass their examinations.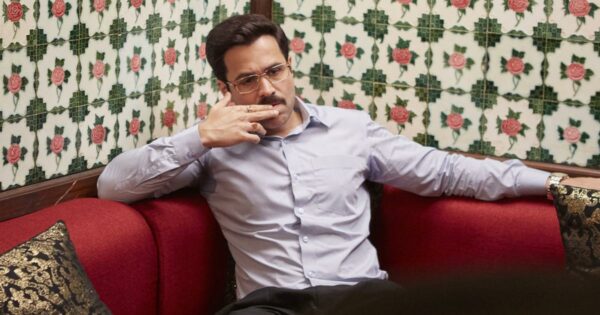 But does that affect their learning capabilities? Is that how students are meant to be educated?
The film takes on this rather interesting theme, and is somewhat an attack on the corrupt education system that is prevalent in the country.
Yet, we must say that the film is a tad bit slow, and could have been made more crisp and compact. And at times, we are confused as to what message the film wants to convey. Yet, it is possibly the brevity of the issue, which makes the film so.
However, Emraan puts up a stellar performance in the film. He is the only person in the film who makes it a must watch.
He plays the role of a con man who leaks exam papers, thus enabling students to cheat. This shows the loopholes within our education system. The film certainly opens one's eyes and makes them think.
In fact, people are praising the film online. Check it out:
1.
#WhyCheatIndia.Just watched the film,and enjoyed every bit of it.@emraanhashmi sir,how you managed to play every character so effortlessly.Your portrayal of Rakesh Singh is out of the world.@shreya_dhan13 you have make a great debut.will watch the film again this weekend.

— Aninda Biswas (@AnindaBiswas4) January 18, 2019
2.
#WhyCheatIndia | @emraanhashmi aces his role with complete perfection. Seen as Rakesh Singh (Rocky), a con man who leaks exam papers! His character helps students 'Cheat' and in the process, plays around with the system. With this, the actor delivers one of his best performances! pic.twitter.com/vGJOMXa1Xo

— Priya Adivarekar (@priyaadivarekar) January 18, 2019
3.
#WhyCheatIndia is a eyes opener movie in subject of Education systems in India. Stroy Line are fantastic Direction & screen play was good @emraanhashmi looks good this type of role music average.
Rating by @Anuraghindu86
⭐⭐⭐
One time watchable.

— Anurag Pandit (@Anuraghindu86) January 18, 2019
4.
#WhyCheatIndia is a film that shows the dark reality of the farce education has become. @emraanhashmi is magnificent . The supporting cast is impressive . If you love the genre you want be disappointed.
🌟🌟🌟

— BOLLYWOODMagnum (@BollywoodMagnum) January 18, 2019
5.
#WhyCheatindia reveals all the potholes we have in our education system. @emraanhashmi does what he does the best. Kudos to the team for bringing such topic! @TSeries @tanuj_garg @itsBhushanKumar @atulkasbekar #WhyCheatindia #WhyCheatIndiaMovieReview #WhyCheatIndiaReview

— Bollyy (@Bollyydotcom) January 18, 2019
Overall, I'd rate the film 3 out of 5 stars.
Don't miss this film this weekend!
Share Your Views In Comments Below