News
How International Media And Organisations Reacted On Citizen Amendment Bill (CAB)
The Indian Citizen Amendment Bill (CAB) 2019 has become a law after it was passed by both the assemblies of the country – Lok Sabha and Rajya Sabha. While the majority of the countrymen have welcomed the development or have decided to not give any reaction, there were some sections of the society which started protesting just after the bill was passed in the Lok Sabha.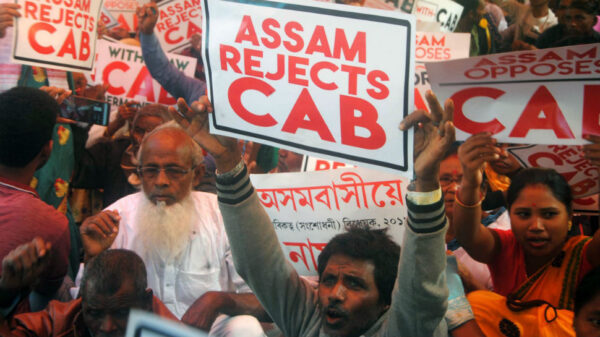 The bill has been touted as anti-Muslim as only non-Muslim communities- Hindu, Christian, Sikh, Buddhist, Jains and Parsis migrants who are facing problems in three neighboring countries – Pakistan, Bangladesh and Afghanistan will be granted citizenship of the country. The time period that a person needs to spend in India in order to become citizen of India has also been reduced to five years from eleven years.
Critics are slamming the bill for excluding the Muslim community as they are claiming that there are many Muslim communities which are getting persecuted in their own country. However, Home Minister Amit Shah out rightly rejected their demand saying that the Muslims are in majority in these countries so they don't need to be included in the bill.
The International media and other organisations were also keeping a close eye on the developments taking place in this regard and most of them are of the opinion that it is a step towards making India a Hindu country which is ultimately what PM Modi and his government want.
This is how International media and organisations reacted on Citizen Amendment Bill (CAB):
#1. BBC News

#2. Bloomberg

#3. Gulf News

#4. Huffington Post

#5. The New York Times

#6. The Independent

#7. The Washington Post

#8. UN Geneva
"We are concerned that India's new Citizenship (Amendment) Act 2019 is fundamentally discriminatory in nature. We hope the Supreme Court of #India will consider carefully the compatibility of the law with India's international human rights obligations." — @UNHumanRights pic.twitter.com/ThizC1rWDf

— UN Geneva (@UNGeneva) December 13, 2019
The duo of PM Modi and Home Minister Amit Shah has taken some bold decisions in the recent past and there is no sign of the Modi government bowing down in front of the protestors.
What are your views on this matter? Do let us know.
Share Your Views In Comments Below