Sports
How Much BCCI Spent On Chartered Flight To West Indies From Manchester Will Make Your Eyes Wide
The Indian cricket team will be starting its campaign in West Indies from today as it will be playing the first ODI of the 3-match series at Queen's Park Oval, Port of Spain under the leadership of Shikhar Dhawan in the absence of regular skipper Rohit Sharma. The Indian team has travelled direct from England to West Indies as it played 3 ODIs and the same number of T20Is along with the fifth rescheduled test match against England. The Indian cricketers will be playing 3 ODIs and 5 T20Is on the West Indies tour and it is being reported that the Board of Control for Cricket in India (BCCI) has spent a huge amount of Rs 3.5 crores for sending its 16-member team to West Indies.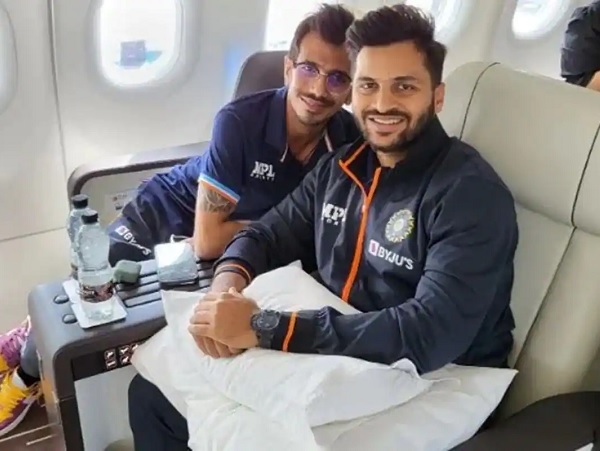 The board hired a chartered flight for sending the squad to West Indies because the number of members of the Indian contingent was pretty high considering the fact it also included the support staff along with wives of some cricketers who are going to West Indies too.
A BCCI official stated that the board spent Rs. 3.5 crores on chartered flight through which the Indian contingent flew to Port of Spain from Manchester on Tuesday. The official made it clear that the reason behind hiring a chartered flight was not COVID-19 but it was done because booking so many tickets on a commercial flight was not an easy task.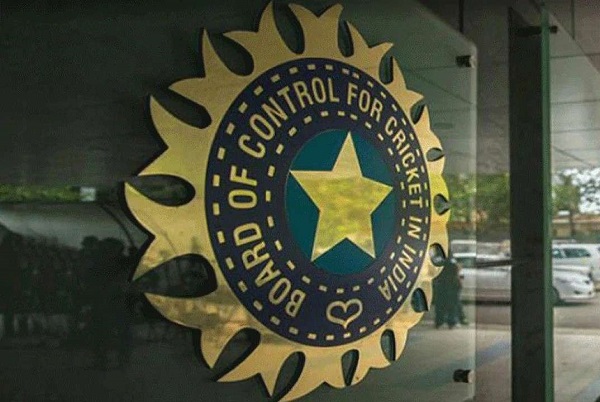 The official further adds that the cost of one ticket of business class in a commercial flight from Manchester to Port of Spain is around Rs. 2 lakh and the total cost of sending the Indian contingent from commercial flight would have come to Rs. 2 crores approx. He further says that though chartered flight is a costly option yet it is logical as well and many top football clubs operate in this manner nowadays.
This is how Twitter reacted over it:
Didn't know chartered flights from London to Trinidad were so expensive (450k USD)

— Vivek (@Vivek67320134) July 21, 2022
Only 3.5 cr aese likho 😂

— MITHIL PATEL 💗 🇮🇳 (@i_m_mithil_183) July 21, 2022
Even they buy own aircraft. Richest team.

— GK777🇮🇳🇸🇬 (@Ushaligokul1) July 21, 2022
Indian women's cricket team ko commonwealth games ke liye kit dene ke liye paise nhi hain.I just hate BCCI

— Ravita Yadav (@RavitaY24077370) July 21, 2022
What's problem in it they do with Cricket Money only BCCI Earns Money So they have Every Right to Spend on Players Cricketing Activities May be they don't want to eat there food for many days and get any issue so they went just 1-2 day before

— AK GodLiN (@Zedgod1929) July 21, 2022
Just buy a plane for the team @bcci

— Shuveshek Rai 🏳️‍🌈 (@shuveshek) July 21, 2022
so, why are you bashing bcci and players? they deserve the luxuries they worked hard for. cricket is the richest sport in India and bcci owns icc. 43,000 crore for ipl right of 2nad half months and you're arguing about 3.5 crores that will inturn generate more

— 💙blue moon warrior (@secrets110898) July 21, 2022
3.5 crore is nothing for BCCI.

— Karthik Gupta (@Yerramtweets) July 21, 2022
And you think BCCI can't afford it???? We are living in a country where they deals in thousands of crores and you want make news out of 3.5 crore….

— Ajinkya S (@ajinkya3933) July 21, 2022
Rohit Sharma may not be leading the team in the ODIs but he will be back for the T20I series but the former Indian team skipper Virat Kohli has been rested for the complete tour.
The BCCI is definitely the richest cricket board of the world and it has proved it once again!
Share Your Views In Comments Below