Brands
How Phoenix Marketcity Transformed Into A Royal Palace This Festive Season
The celebratory season has started and everyone is planning to enjoy Diwali in the best possible ways. Ever since the Mall culture has been introduced in India, Diwali has got a whole new meaning and Phoenix Marketcity, Kurla is the one name that comes to our mind when we think of the best decor and shopping experience. Keeping in mind the craze of shopping during Diwali season, Phoenix Marketcityhas decorated the Mall with installations named Jewels from the Royal Court giving a Royal experience to the visitors.
Here are some amazing features of these installations:
MahaRaaga- Sound art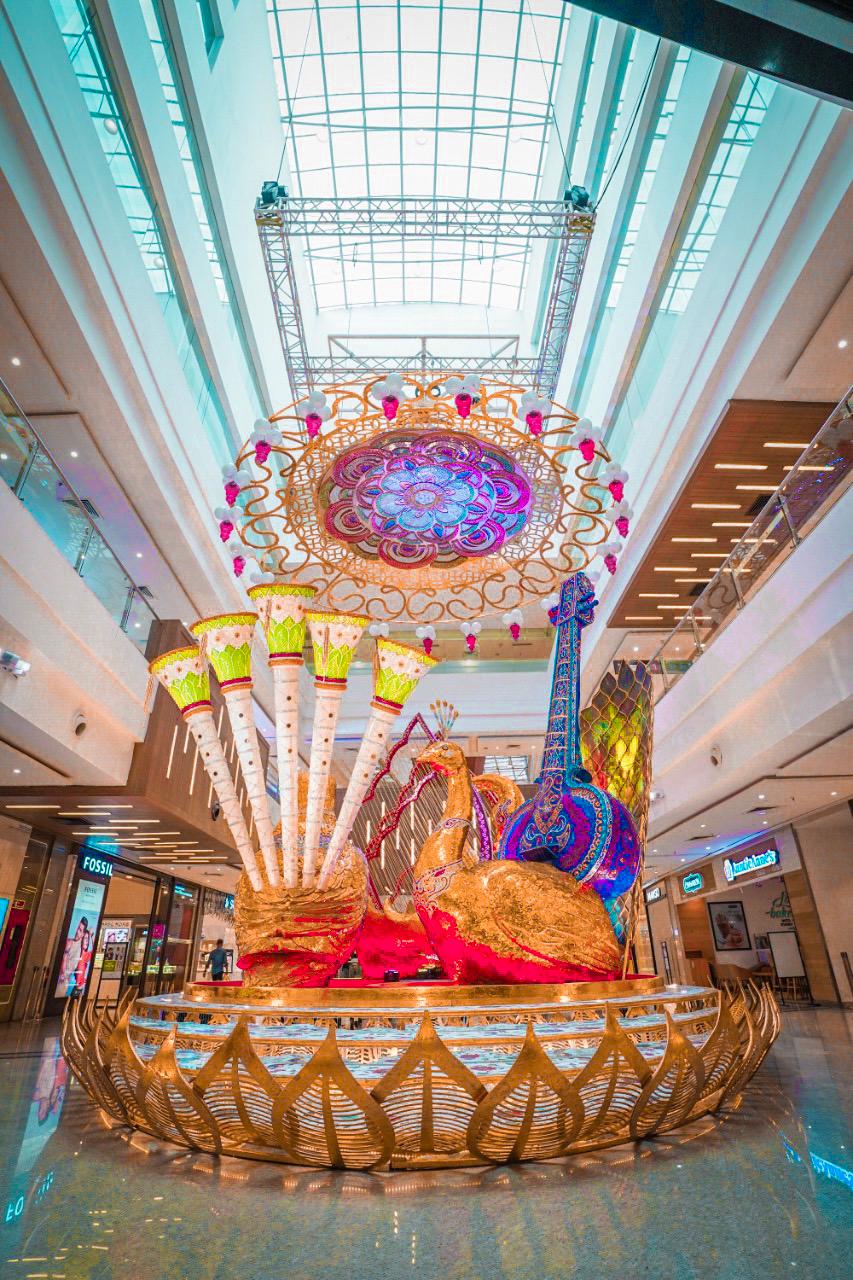 The key highlight is an installation of a MahaRaaga which is based on the concept that the universe originated from the reverberation of sound.
The theme of this Sound Art has Indian swaras– sa, ma and pa in unison with certain bird sounds.  MahaRaaga translates the theme through classical musical instruments embedded with speakers that play traditional royal durbar music, adding the dimension of sound to the bejewelled sculpture.
Scent of Petals- Scent art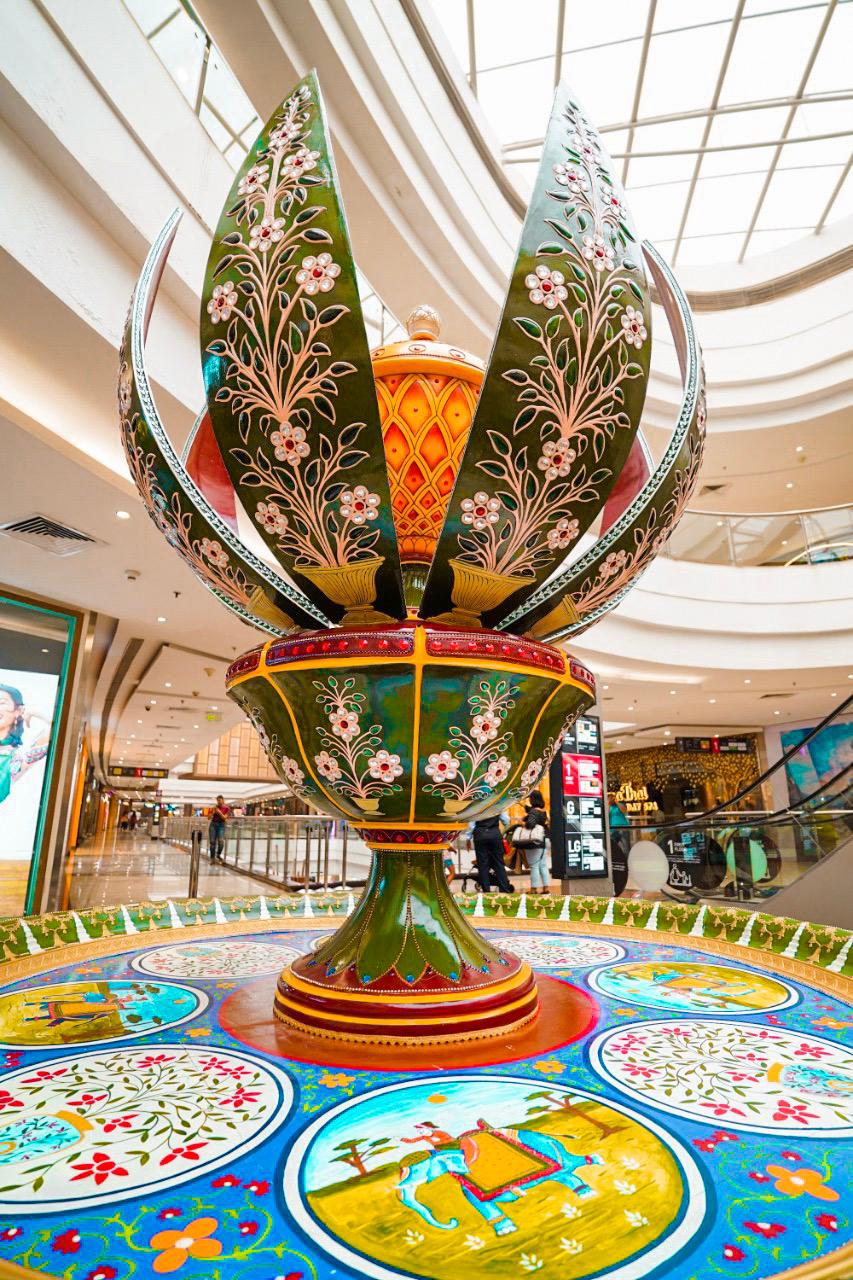 Adding to the galore, Scent of Petals has been installed which is a Diwali-infused mechanical sculpture that diffuses aromatic scents at regular intervals. It consists of a large-scale decorative circular tray with eight oval medallions. It displays a lotus at its centre, whose petals open up at intervals to reveal a bud-shaped holder containing perfume that is sprayed into the surrounding area.
The Colourful Canoe – Bejewelled art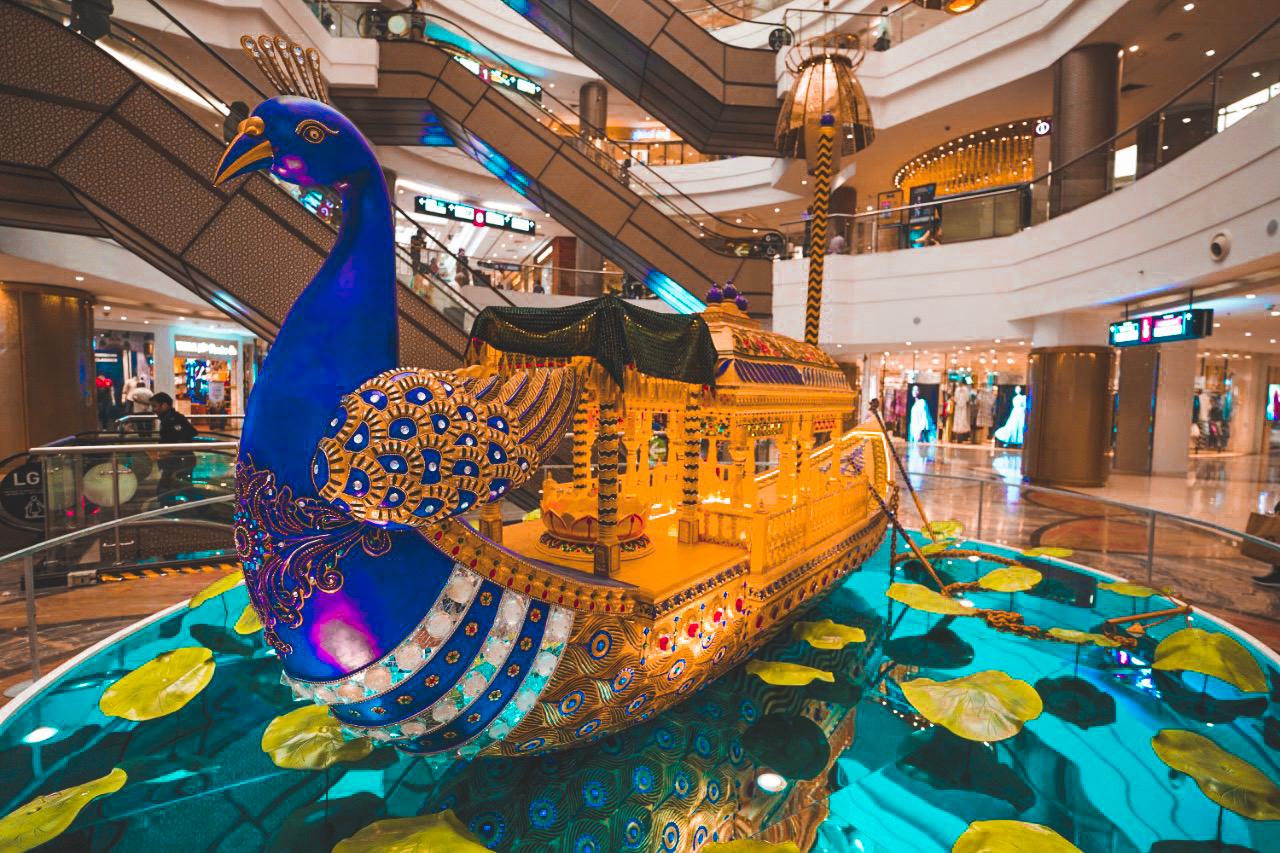 Giving a complete delight to eyes with art, Marketcity has The Colourful Canoe which is a mythical composition of a peacock-bodied boat which forms a dazzlingly decadent bejewelled inkstand, embellished with silk and pearls, glass beads, gold, enameling, tinsel and other aesthetic elements.
Timeless Jaisalmer – Royal Art
The Crown Prince of Jaisalmer, Chaitanya Raj Singh, has showcased his artistic talent with an installation created around themes close to his heart – his beloved city and heritage conservation.
Titled 'Timeless Jaisalmer', the installation represents Jaisalmer's rich cultural heritage against a hemp canvas which symbolises contemporary innovation and the gradual turn towards sustainability.
In order to give a complete royal experience to the visitors, PhoenixMarketcity has invited The Crown Prince of Jaisalmer who is involved in the fields of sustainable hemp cultivation and retail and is reviving ancient water harvesting systems in Jaisalmer. He and Princess of Orissa are the guests of honour at Marketcity's launch event along with other prestigious guests.
Raja Ravi Varma Painting exhibit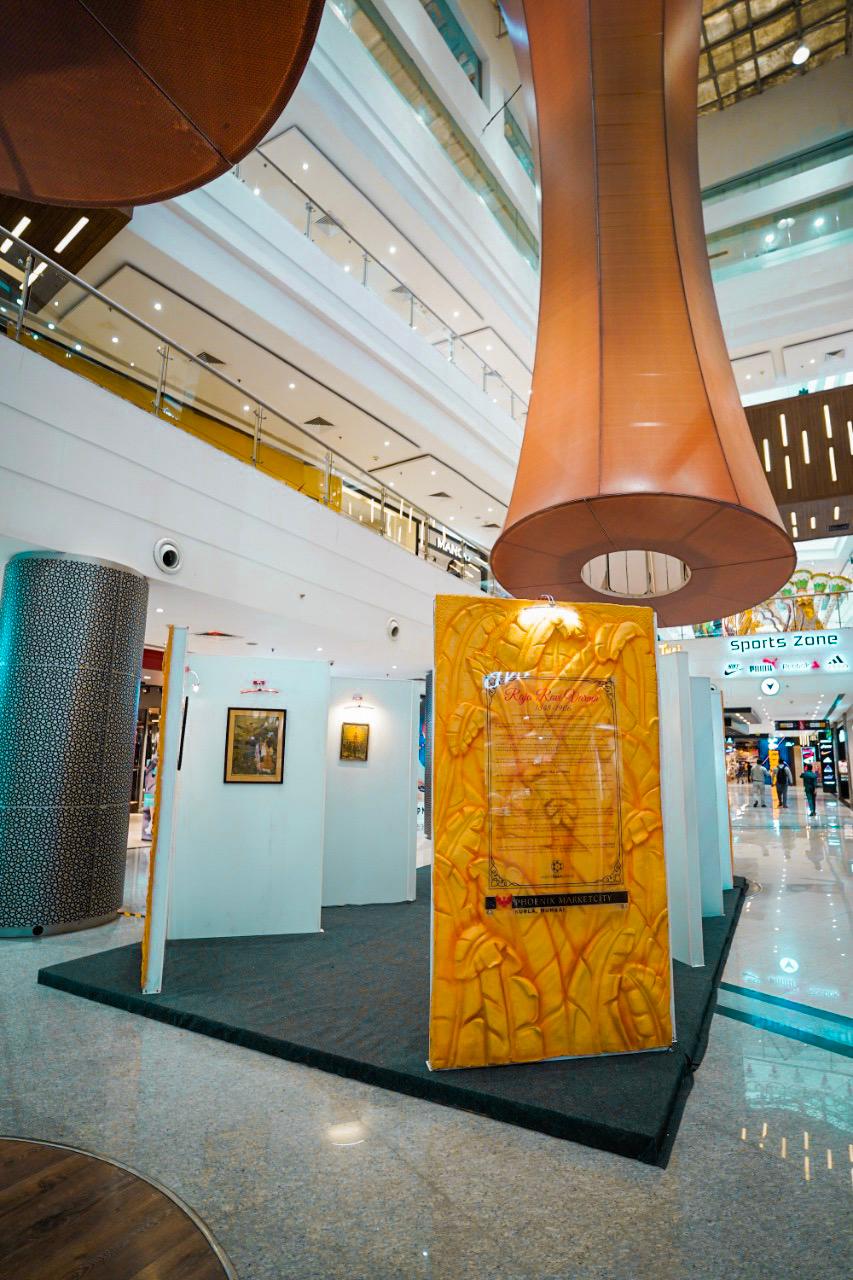 Besides all the spectacular installations, there is an exhibition of Raja Ravi Varma prints. Raja Ravi Varma is known for his classical form of paintings and will give a unique experience to the visitors.
Boulevard lightshow – Light art
Diwali is called the festival of lights and to give a delightful experience to your eyes, Phoenix Marketcity has collaborated with Syska to create a light show spanning a 240-foot tunnel, using an incredible one lakh lights. The mall will dazzle with spectacular Diwali light shows in the evenings which is a must-watch for the entire family!
All in all, Phoenix Marketcity is giving a complete package to enjoy Diwali with so many options like shopping, having great food, spending time with family while experiencing the beauty of a collection of massive art installations, exhibitions and even a first-of-its-kind light show.
No matter what is your age and what interests you, there is something for everyone. So step out to your favorite Phoenix Marketcity Kurla mall this Diwali and enjoy the festival like never before.

Follow Phoenix Marketcity, Kurla on:
Facebook Instagram and Twitter
Share Your Views In Comments Below