Sports
"I Don't Have An Answer Yet," Sanju Samson Trolled For His Reply After 59-All Out Vs RCB
Rajasthan Royals certainly has a strong batting lineup with some great names such as Jos Buttler, Sanju Samson, Joe Root, Shimron Hetmyer, etc. but yesterday the whole team fumbled like a pack of cards against Royal Challengers Bangalore as they were not able to touch even the three digit mark.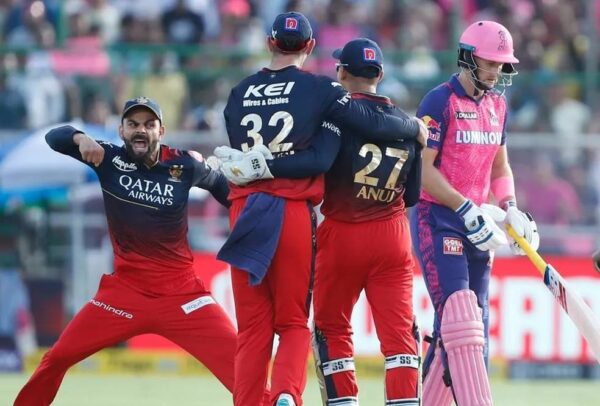 The match was played at Sawai Mansingh Indoor Stadium, Jaipur and after winning the toss, RCB decided to bat first. Though Virat Kohli got out early on the score of 18, skipper Faf du Plessis (55 runs, 44 balls, 3 fours & 2 sixes) and Glenn Maxwell (54 runs, 33 balls, 5 fours & 3 sixes) played brilliant knocks and helped the team in posting a total of 171/5 on the scoreboard.
In response, RR batters could not handle the fierce bowling of RCB pacers and lost 3 wickets in the first 10 balls of their innings and after that they were not able to recover and stabilize their innings. Shimron Hetmyer was the only RR batter who showed some resistance as he scored 35 runs in 19 balls and his innings included 1 four & 4 sixes. The whole RR team got out for 59 runs which was quite shocking for cricket lovers.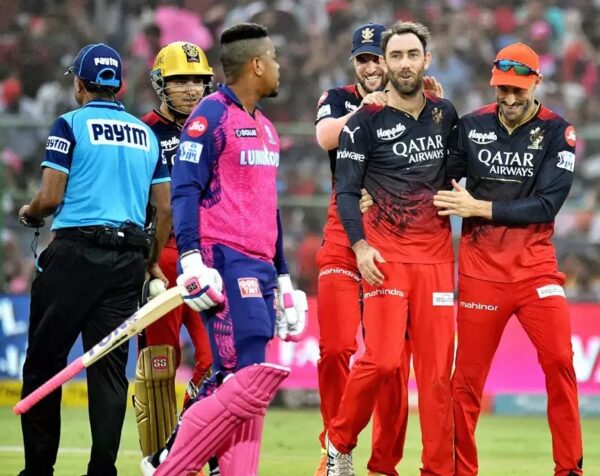 During the presentation when Sanju Samson was asked about the reason behind this shocking performance, the skipper of RR showed no hesitation in accepting that he doesn't have an answer yet to this great question. However, this did not go well with many online users and they trolled him on the micro-blogging site Twitter and on the other hand, there were also few who supported Sanju Samson.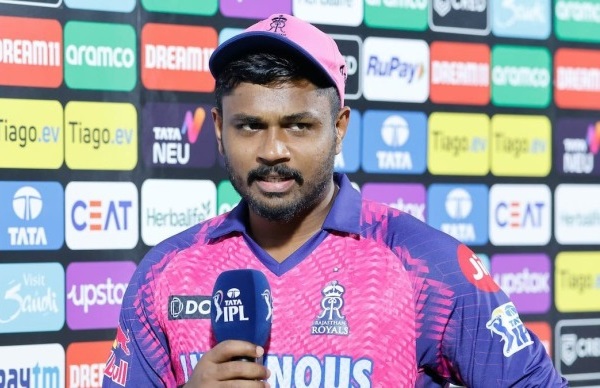 Here are some selected reactions:
Aakash Chopra: "What have RR done? Sanju Samson was asked 5-6 questions in the interview, and every time he said I don't know, I don't know. That is the problem that you don't know"#RRvRCB #RRvsRCB

— Cricket.com (@weRcricket) May 14, 2023
This guy always wait for a gap to rant at Samson. Yeah he should have played an anchoring innings. But he might have been frustrated and perplexed to what to say. Crucifying for anything and everything.

— Praful VK (@Prafu4u) May 15, 2023
He must be frustrated. Commentator bhi to Mike lekar poora andar ghus jaate hai

— Neal Gamby (Cric-tique) (@Mastikhorboi) May 14, 2023
Embarassing moment, when Samson shouldn't be questioned at all! So obvious that it was a bad day!

— Gopu Rajasekar A (@GopuRajasekarA1) May 14, 2023
First of all there shouldn't be an interview immediately after team lost. Give them some time to settle and come out of the lost.

— Jenis Jebaraj (@jenis_jebaraj) May 14, 2023
Samson shouldn't be allowed on interviews 😂
Man's too honest. Has said I don't have an answer three times this season 😂
Good for him though

— KelvinR (@KachaK3la) May 14, 2023
Sanju Samson giving interview today:#RCBvsRR pic.twitter.com/RMFDJeq70C

— ⚠️🅰️Dℹ️⁰⁶⚠️ (@Adi_Rukhster06) May 14, 2023
Man, why do these young captains say that they don't have an answer in the post match interview for what happened 😂 Looks clownish. Pant, KL and now Samson.#RCBvsRR

— Rohith (@rohithk13) May 14, 2023
The questions asked are pretty obvious and sounds rhetorical. What can someone say to "what went wrong?" Everyone was watching in real time what went wrong.

— Michael Appan (@JohnsonSharath) May 14, 2023
Maybe ask Sangakkara to come for the post-match presentation, if all Sanju Samson has to offer is 'I don't know' after defeats.

— Saurabh Malhotra (@MalhotraSaurabh) May 14, 2023
There is no denying the fact that Sanju Samson must be very upset with himself and his team so let us give him some time and hope that he and Rajasthan Royals make a good comeback.