Sports
"I Felt Alone In A Room Full Of People Who Support & Love Me," Virat Kohli On Mental Health
Virat Kohli, the former Indian cricket team skipper, will be making a comeback in the Asia Cup 2022 and it won't be wrong to say that he will be in immense pressure to perform because in order to make place for him, the team management will have to leave out some in-form and talented youngsters.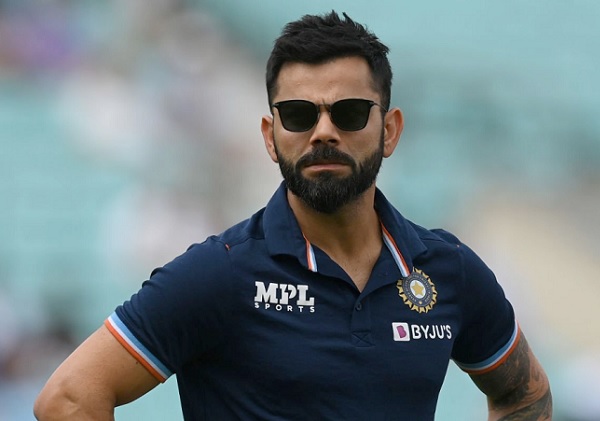 While fitness is an important issue for a sportsperson, the importance of mental health can't also be undermined especially when the player is going through a rough phase in his career. Recently in an interview, Virat Kohli has spoken on the issue of mental health and he states that though sports brings out the best from a player yet the amount of pressure that a player has to constantly deal with can also affect his mental health in a negative manner. He adds that it is really an important issue and no matter how much a player tries to remain strong, there are times when it can really tear him apart.
Virat Kohli feels that while physical fitness is very important, the player should also keep connected to his inner-self. He reveals that there have been times when he has felt all alone in a room full of loved ones and he is sure that many people would have felt like this. Virat advises the young players that they should take out time for connecting to their inner-self because if they lose that connection, it wouldn't take much time for other things to crumble around them. He adds that one thing that has helped him a lot in getting refreshed after a hectic schedule is spending some quality time with family plus travelling has proved to be of a great help in getting rid of stress too.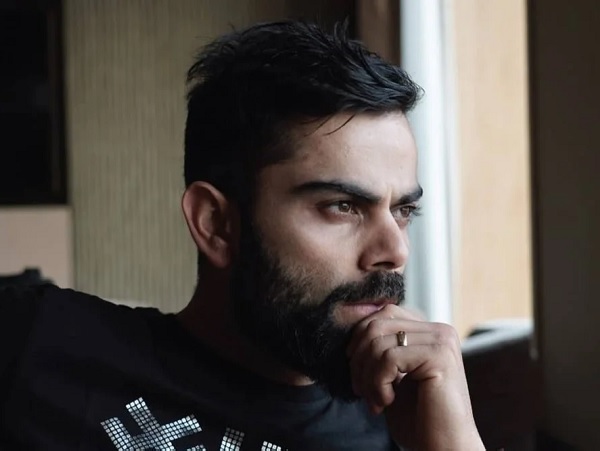 After Virat Kohli talked about mental health, online users also reacted on this matter and while some were supportive, there were few who talked against the former RCB skipper. Here are some of the reactions:
#1
This is certain when people hate you for your achivements. Icc player of the decade should remain stern and strong as usual.

— Chiranjib (@CZontheroll) August 17, 2022
#2
Whenever you feel there is pressure around you,just remember (and sing) the song-Har fiqr ko dhue me udata chala gaya.. you will feel much better..try it Champ!

— Sandeep Srivastav (@Sandeep42121507) August 17, 2022
#3
We support Virat ☝️☝️🔥

— MrJohn (@atTherateKing) August 17, 2022
#4
Hope he gets back to his best soon

— SportBetPro.net (@Sport_BetPro) August 17, 2022
#5
Finaly he talked about this

— Zain Ul Abideen (@Zainchamp786) August 17, 2022
#6
Come back strong champ❤️‍🩹

— A$win $R 🇮🇳 (@aswinsr23) August 17, 2022
#7
Stay strong champ ❤️

— Amman (@rahi_amman) August 17, 2022
#8
Wasn't he the one who said that I love pressure

— Deepak Sonar 🇮🇳😷🆙 (@deepaksonar911) August 18, 2022
#9
Copying Bollywood script of harping about mental health when not successful. He has been making all the wrong moves.
Take the expectations as a sign of people's belief in him as a cricketer rather than crying about it. Pressure is always there, seeing it as – or + is upto us

— Puneet (@Puneetgulati) August 18, 2022
#10
There are hundreds of players who are dying to play for india. If you can't take the pressure. You should quit. Your failure also affect the mental health of the fans.

— अमर प्रेम (@Amar_Prem_) August 18, 2022
#11
Dear @imVkohli Why don't you go back to domestic cricket and restart your game in Domestic cricket???

— Indian (@TapashD91777373) August 17, 2022
Virat Kohli has been going through a lean phase for quite a long time as he hasn't scored a century in the last 3 years and he has also come under fire for his aggressive attitude on some occasions. There are many former Indian cricketers who have openly demanded that Virat Kohli should be dropped from the team and he should be asked to return to domestic cricket in order to get his touch back because many young players are losing on their chance to play for India due to his inclusion in the team. However, Virat is getting a good amount of support from the Indian cricket fraternity and overseas as well and there are few who feel that Virat's problem has nothing to do with technique, it is with his mindset.
The important thing is that coach Rahul Dravid, skipper Rohit Sharma and the team management are supporting Kohli completely and his fans are also keeping their fingers crossed hoping that he will come back in form in the Asia Cup 2022.
Share Your Views In Comments Below