Sports
"I Felt Extreme Anxiety For 10-12 Years, Had Many Sleepless Nights," Reveals Sachin Tendulkar
Sachin Tendulkar, the legendary former Indian cricketer, is no less than God for the cricket fans and it won't be wrong to say that there are many Indians who are inspired by him while few others literally worship him. However, you will be surprised to know that even the God of cricket had faced anxiety in his cricketing career and has also spent many sleepless nights due to it.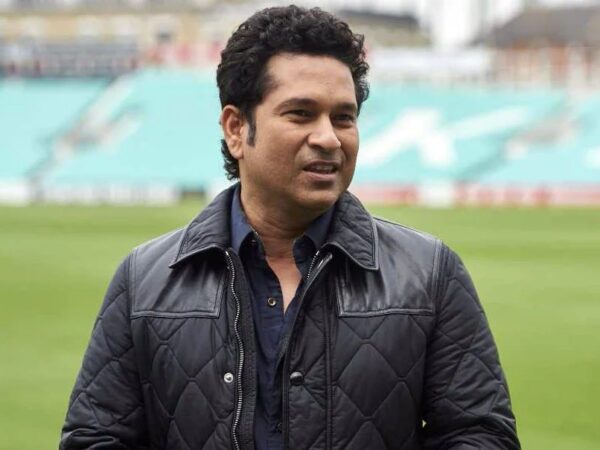 Mental health is quite important for a human being and its importance has increased further in the times of the coronavirus pandemic as many people have lost their jobs, businesses have closed and people are forced to remain inside their houses in order to save themselves from the lethal virus.
Sachin Tendulkar opened up on his fight with anxiety and how he dealt with it during an interaction which was conducted by Unacademy, a Bengaluru based Indian education technology organization. Sachin said that for 10-12 years, he felt anxious and had many sleepless nights before every match.
Sachin is of the opinion that the best possible way to deal with it is to accept it and later on, he started accepting anxiety as a part of preparation for a game. According to Little Master, doing things such as making tea, ironing clothes helped him in keeping his mind balanced and at ease. Sachin Tendulkar said that he also made peace with the times when he was not able to sleep in night and he also talked about the habit of packing his bag before the match which was taught to him by his brother. He added that he did the same thing even before the last match that he played for the country.
Sachin feels that acceptability is quite important because once a person accepts it, he then starts finding the solution.
The last test match that Sachin Tendulkar played for India was in 2013 at Wankhede stadium, Mumbai, and he is the only cricketer in the history of cricket who has scored 100 international centuries. Master Blaster also led Mumbai Indians in the IPL and has a century to his name in the league as well.
Hopefully, the words of wisdom spoken by the legendary cricketer Sachin Tendulkar would be of any help to all those who are suffering from mental problems due to COVID-19.
Share Your Views In Comments Below