Sports
"I Funnily Ask Him, 'Was It My Wicket Or Yours?'" Shami Speaks On Virat's Celebration Style
The skipper of the Indian cricket team, Virat Kohli is quite an expressive person who doesn't like to hide his emotions on the field and he makes sure that he enjoys the game to the fullest. There is no denying the fact that the Indian batsman is among the best batsmen of all times but he is also on the path of being called the greatest skippers of all times as under his leadership, the Indian team has been performing pretty superb.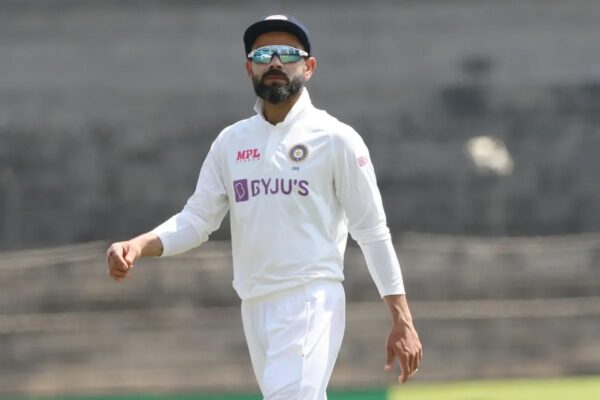 Recently, the Indian pacer Mohammad Shami gave an interview in which he talked about his skipper and his aggressive style of celebration. Mohammad Shami states that the pacers, whether old or new, are very aggressive and if there is anyone who can match the energy levels of fast bowlers, he is only the Indian skipper Virat Kohli.
Shami says that sometimes Virat's style of celebration goes viral on the social media networks as he celebrates even more than the bowler. He went on to say that at times, he had to ask Virat whether it was his (Shami's) or Virat's wicket. Shami also tells that sometimes Virat questions him that he doesn't seem to be happy after taking the wicket and then in reply, Shami tells Virat that he has done all the celebration for him (Shami). Shami also reveals that there have been times when he has made fun of Virat's style of celebration.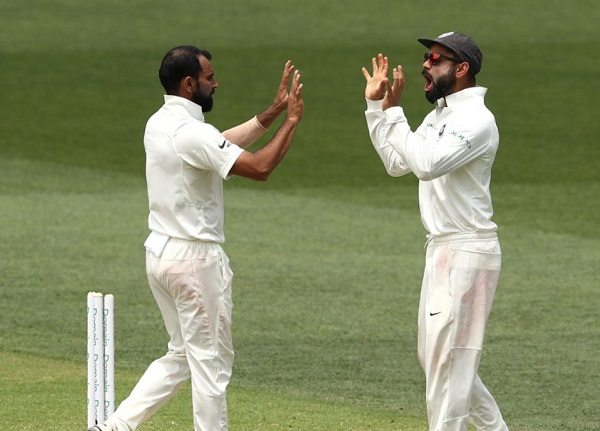 Mohammad Shami has also praised the Indian skipper for the brilliant manner in which he has led the team despite that fact that he is a very aggressive cricketer.
In the present times, Mohammad Shami is leading the Indian pace attack along with Jasprit Bumrah, Bhuvneshwar Kumar, Mohammed Siraj, Shardul Thakur, T. Natarajan, etc.
The Indian cricket team is all set to face the New Zealand cricket team in the finals of the World Test Championship in June at Southampton. Well, it won't be wrong to say that India will have to perform in a great manner if they want to become test champions as defeating this New Zealand team won't be easy.
Share Your Views In Comments Below