Sports
"I Had Never Encountered Anyone Like Wasim Akram," Sachin Tendulkar Lauds Pakistani Legend
Sachin Tendulkar, the former legendary Indian cricketer will always be the favourite cricketer of the 80s & 90s generations and even in the times of Virat Kohli and Rohit Sharma, there are many youngsters for whom Sachin is an inspiration and idol. A number of records are registered in the name of former Mumbai Indians skipper including the record of scoring maximum runs in ODIs and test matches along with the record of scoring the highest number of international centuries (100).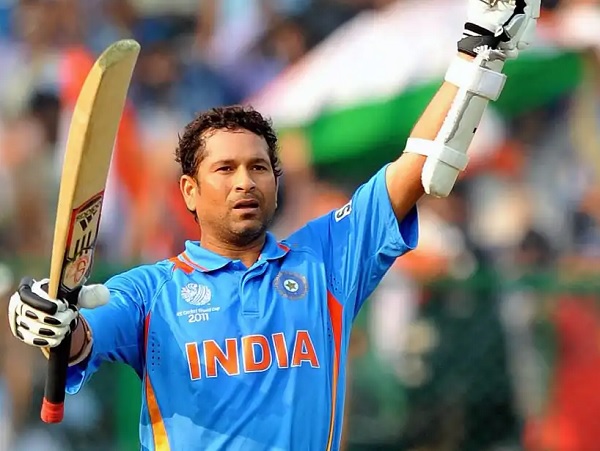 Apart from being a great cricketer, Sachin Tendulkar is also the owner of a charismatic personality and he is highly admired by his rivals as well. Sachin, being a great sportsperson, always gave respect to his rivals and one of them is former Pakistani cricketer Wasim Akram. While both Sachin Tendulkar and Wasim Akram gave 100 percent whenever they played against each other on the field, when it came to off-the-field, they used to share a great bond which they still do.
Wasim Akram was already 4 years old in the international arena when Little Master made his debut at the international level in 1989 but their rivalry used to be the center point of India vs Pakistan match in the 90s. However out of respect for Wasim Akram, Master Blaster has paid a tribute to the former Pakistani pacer by making a special contribution in the biography of Wasim Akram which is titled as Sultan : A Memoir.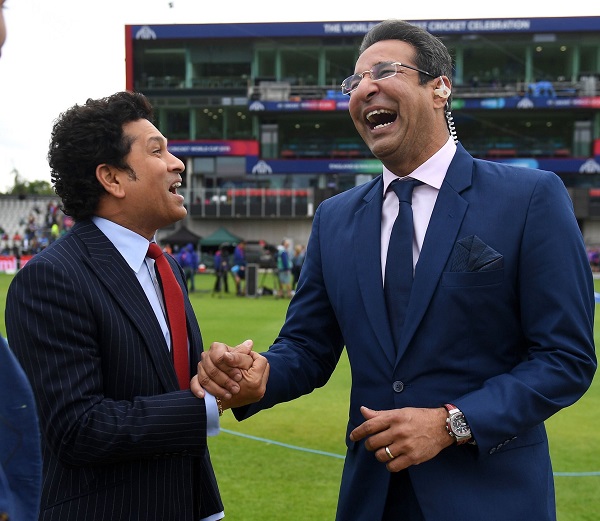 Sachin Tendulkar has written in Wasim Akram's book that though cricket is known to be a team game, ultimately it is all about the rivalry between batter and bowler and in the form of Wasim Akram, every batter used to get wonderful rival. Sachin further praised Wasim Akram by writing that the former Pakistani left-hander pacer was a master who knew how to make the ball talk and for the batter it was a great opportunity to play against a bowler with such a caliber because it not just improves the game of the batter but the experience also stays with him forever.
Talking about Wasim Akram's bowling style, Sachin wrote that Akram was a natural bowler and he didn't need to count his steps before bowling like other pacers. Little Master added that Wasim Akram used to run so fast into the crease that he hardly gave time to batters to set themselves up and when he (Sachin) faced Wasim Akram for the first time in his career, he had never faced anyone like him prior to that. While concluding, the Bharat Ratna Awardee writes that he still remembers each game he has played against Wasim Akram and now they share a bond of friendship.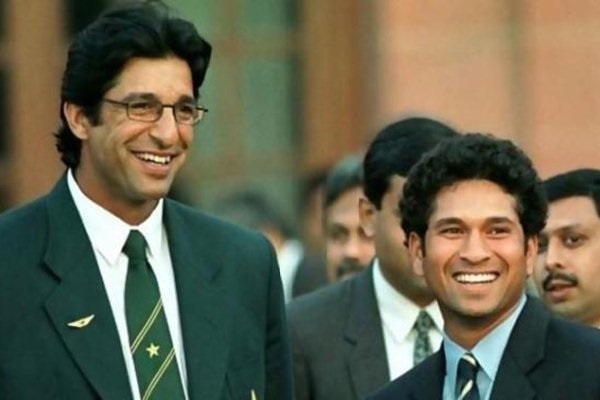 Wasim Akram debuted in 1984 in ODIs and for test matches, he had to wait for one year. He took retirement from test matches in the year 2002 and from ODIs in 2003. During his career, he played 104 test matches and 356 ODIs in which he took 414 and 502 wickets, respectively. Wasim Akram is the first pacer in the history of ODIs to cross the 500-wicket mark and the record for maximum wickets by pacer in ODIs is also in his name. The left-handed bowler was also a useful batter lower down the order and he scored 2898 run in test matches with his highest being 257 not out plus he also scored 3 hundreds and 7 fifties. As far as his batting in ODIs is concerned, he has scored 3717 runs which include 6 fifties.
Are you going to read Wasim Akram's biography? Do share your review if you happen to read it.
Share Your Views In Comments Below