News
IAF Provides Proof To Indian Government Regarding Airstrike. Says 80% Bombs Hit Target
To give a strong reply to Jaish-E-Mohammad terrorist camps, India carried out an airstrike in Balakot, Pakistan in the wee hours of 26th Feb. The attack claimed a loss of 200-300 terrorists' lives but Pakistan said that there was no loss whatsoever.
Also, there has been a lot of global pressure on the Indian government to provide proofs of the attack and its claimed impact. A lot of people are questioning the intentions of the government and calling the attacks fake.
Then came the high-resolution satellite pictures from an American company which suggested that India missed the target and the airstrike didn't harm the JeM camps. It suggested that the camps stand still and unharmed as they were 1 year back i.e. in April 2018.
IAF provides proof to the Indian government regarding 80% success of the bombs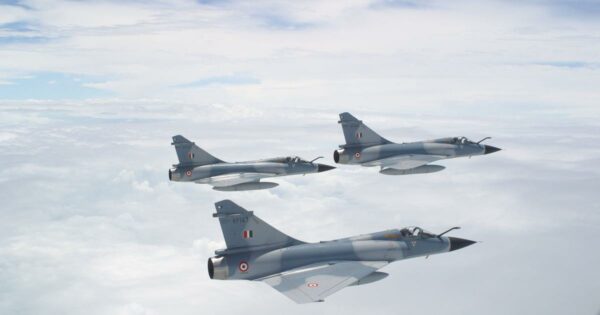 The recent reports by a leading daily suggest that IAF has provided proofs which suggest that 80% of the bombs actually hit the target and destroyed it. Reportedly, Indian Air Force has submitted a dossier containing 12 pages of high-resolution satellite images and synthetic aperture radar imagery collected from an intelligence aircraft platform flying in Indian airspace.
What happened exactly?
As per sources, Indian Air Force Mirage 2000 fighter jets dropped Israeli Spice 2000 precision bombs with penetration warheads which pierced the roofs of the target and exploded inside.
Interesting!
Share Your Views In Comments Below