Humour
IAF Trolled Pakistan In A Unique Way After Balakot Air Strike, Netizens Are Impressed.
After the Pulwama incident, where Pakistan based militant group Jaish-e-Mohammed (JeM) took lives of more than forty of our CRPF jawans, the situation became hostile. An explosive laden SUV rammed into the CRPF convoy and within two weeks to avenge our martyred soldiers, Indian Air Force launched air strikes on the militant camps along the LoC.
IAF claimed that it destroyed JeM's control rooms,training camps and launch pads, where more than three hundred militants lost their lives. This lead to border ceasefire and invading air spaces.The political and military tensions between the two countries escalated soon.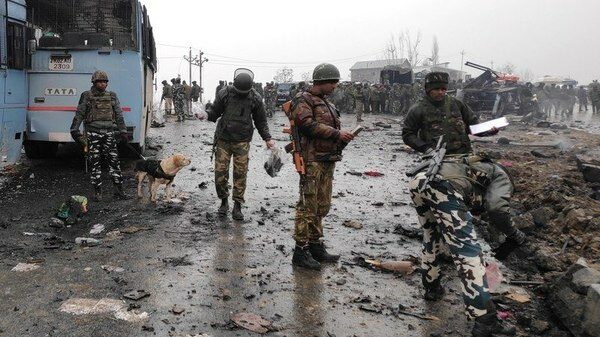 During the aerial skirmish between Pakistan and India's air forces, Wing Commander Abhinandan Varthaman's MiG-21 Bison was shot down by Pakistani fighter jets. He was then arrested by Pakistani rangers on February 27th and was released soon as a 'peace gesture' according to Pakistan PM Imran Khan.
Based on the recent Balakot air strikes, Indian Air Force tweeted a Hindi poem on Friday, subtly issuing a stern warning for our neighbor, across the border. Through this poem, IAF suggested that how their Mirage 2000 fighter jets crossed LoC, and strike at midnight, in response to their cowardly act of terrorism.
हद सरहद की

आज किसी ने सरहदें पार की,
क्योंकि किसी ने सारी हदें पार की।
उस लड़ाकू में, जिसका अर्थ मृगमरीचिका है,
एक हक़ीक़त, गयी रात हमने बयाँ की।
आज किसी ने सरहदें पार की…

. .. विपिन 'इलाहाबादी', २७ फरवरी २०१९ pic.twitter.com/9nymkFLzhk

— Indian Air Force (@IAF_MCC) March 8, 2019
This is also a reply to Pakistan PM Imran Khan's response, when his own party and country members demanded a Nobel peace Prize for his peace gesture. He resorted to Hindi and stated that the Nobel should be given to the will of Kashmiri people who want to solve this cross border tension.
The Hindi poem 'Hadd Sarhad Ki' by Bipin Illahabadi, begins with a fighter, 'Mrigmarichika' who had to cross borders as a response to someone who crossed limits.The poem suggests that the adversary has been warned in an unique way, where he should learn to mend things. It also stated that he now is well aware of the truth and now cannot lie. People are appreciating this.
#1
Hindustan Zindabaad. pic.twitter.com/t8pTwMZi1L

— #OpenSourceSM🚩 (@DesiVigyan) March 8, 2019
#2
Wow, wonderful words sir! We all Indians are very proud of you and respect and salute all three of our armed forces. Jai hind 🇮🇳🇮🇳🇮🇳

— Vijaya Rana (@VijayaRana10) March 8, 2019
#3
Is Mulk ki Sarhad ko Koi Chhu Nahi Sakta
Is Mulk ki Sarhad ke Nigeban Hai Aankhe
Bhartiya Vayu Sena ki Jitni Tarif ki Jaye woh Kum hai
Jaanbaz Nidar Achuk Var Param Saksham
Jai Ho Veer Saput Hindustan ke
Jai Hind VANDEMATRAM pic.twitter.com/ncGCh8NiUr

— RAJESH JOSHI Modi Bhakt (@JoshiBhakt) March 8, 2019
#4
Goosebumps while reading this.👍🇮🇳

Indian Air Force thrashed Pakistan with a poem suggesting dt its Mirage 2000 fighter jets had to cross over into Pakistan as Islamabad had crossed its limits by attacking CRPF personnel in Pulwama.@majorgauravarya @gauravcsawant @atahasnain53

— Mujaid Alam Bakarwal (@alam_mujaid) March 8, 2019
#5
Wow😃Total Savage🤘👊✌ Jai Hind … Jai Hind ki Sena 🙌🙏 Hindustan Zindabaad💪✊👍 #Proud #IAF #JaiHind

— P a l l a v i (@pallzie) March 8, 2019
#6
We will always respect our soldiers💂💂💂….jay hind 🇮🇳🇮🇳🇮🇳🙏🙏🙏

— Rahul Sharma (@Rahullx57Sharma) March 8, 2019
so, what is your response to this?