Sports
ICC Calls Rishabh Pant "Champion Babysitter", Netizens Cannot Stop Laughing
Who can forget the whole babysitter fiasco of the India vs Australia series? I think it should go down in history as one of the most entertaining sledging sessions ever.
It all started when Tim Paine said that Rishabh Pant would make a good babysitter. Pant was quick to reply and called Tim Paine a temporary captain.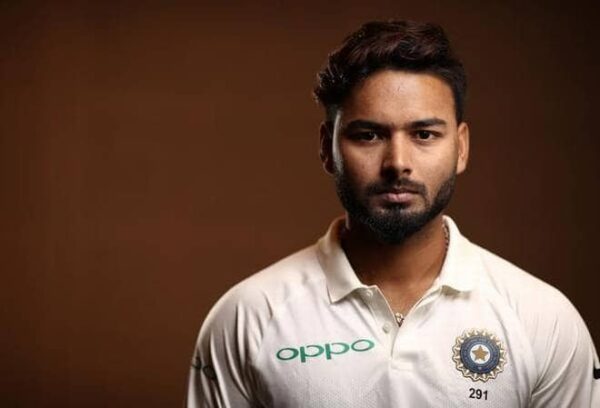 Of course, then Bonnie, Tim's wife got involved and we all know the saga that followed.
At the ICC Awards for the year 2018, Rishabh Pant bagged the award for the Emerging Cricketer Of The Year. ICC revealed its fun side when they tweeted this:
Champion babysitter and champion cricketer. @RishabPant777 is the ICC Men's Emerging Cricketer of the Year 2018!#ICCAwards🏆 pic.twitter.com/xrVuyNjao0

— ICC (@ICC) January 22, 2019
This is hilarious. You can't miss the irony here, "champion babysitter and champion cricketer". Wonder what Tim has to say on this.
This is how people reacted:
1.
Give ICC Admin A Raise 👏🏻👏🏻👏🏻 pic.twitter.com/07G195mMjR

— 🏆 Dr Khushboo 👩🏻‍⚕️ (@KhushiKadri) January 22, 2019
2.
And Paine is the Best Temporary Captain of the year !

— Samar Ahmed (@Samar612ahmed) January 22, 2019
3.
🤣😜Epic pic of the Year 🧐😉the book names are too funny…..and even the trophy for babysitting…😄😄😅😂

— Dhariya Mercelin (@DhariyaMercelin) January 22, 2019
4.
These book names 😂 pic.twitter.com/E4Aa6rbktS

— Ali. (@AliProbably) January 22, 2019
5.
ICC twitter handling person absolutely need a raise… He/she is an awesome artist 👌👌 😂😂😂 congratulations @RishabPant777

— Devid Morey (@the_devil_morey) January 22, 2019
6.
— Diya. (@TheCricketGirll) January 22, 2019
7.
@Are you kidding mee😂😂😂

— vishnuvirat (@vishnuvikas3) January 22, 2019
8.
1 Award to the Person who created this post also 😊.
Hats-off 👌👌
See the names of Books 😂😂#RishabPant #ICCAwards

— Subodh Agarwal🏏 (@SubodhAgarwal1) January 22, 2019
9.
This admin was a troll before getting this job…😂😂😂
That was one hell of a tweet

— Shashank (@shashankachrya) January 22, 2019
10.
@ICC @BCCI @RishabPant777 pic.twitter.com/I4UtFNyBYS

— Sra1 KuMaR (@Sra1KuMaR4) January 22, 2019
What do you think of the caricature?
Share Your Views In Comments Below