Sports
ICC Gives The Best Advice About Dhoni To A Japanese Artist, Fans Can't Keep Calm.
Recently, Japanese multimedia artist as well a singer songwriter, Yoko Ono asked her followers on twitter to give advice on how to make life more beautiful and healing. She received more than two thousand replies.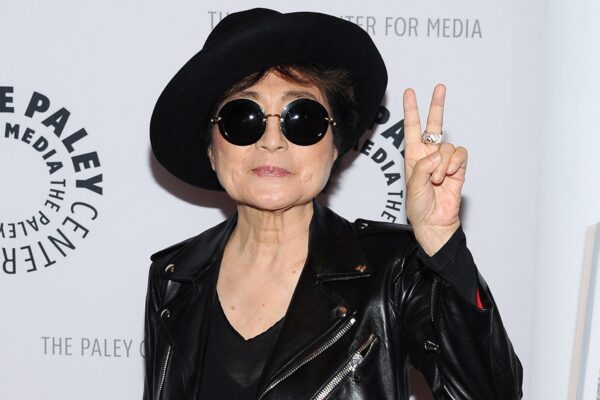 But, the reply that stood out from the rest was given by the International Cricket Council, who said we should never leave our crease while MS Dhoni is behind the stumps!
This tweet was respect to the recent match of India against New Zealand, where we won by thirty five runs, as he swiftly ran out James Neesham during the last and fifth ODI of the series.
Here is the tweet by Yoko Ono, on 1st February.
Give us some advice that will make our lives heal and shine.

— Yoko Ono (@yokoono) February 1, 2019
You can't miss what ICC replied to this tweet. Here it is.
Never leave your crease with MS Dhoni behind the stumps! https://t.co/RoUp4iMpX6

— ICC (@ICC) February 3, 2019
Now, people appreciated the way ICC gave the reply, this is how they reacted.
#1
Well said @ICC pic.twitter.com/fbmi6Th5M8

— Aditya Sharma (@aadi_9110) February 3, 2019
#2
Msd ❤️❤️❤️ pic.twitter.com/KDvk0KCLeR

— Deepak Appalaneni (@DAppalaneni) February 3, 2019
#3
Now peoples will understand about importance of wicket keeping..
Its a match turning point..😂
Batting we have more numbers in 11 man squad and also bowling aswell.. But keeping should be one. Thats Mahi 💕

— Ravinaa 💕 Aggarwaal 💕 (@RaveenaAgarwaal) February 3, 2019
#4
Awww NEVER 🙌😍❤

— Zubair AFRIDI 🇵🇰 (@SAfridi_LoveR10) February 3, 2019
#5
@msdhoni Normally Matches win by a team by best bowling team or best batting team. Only one team who can win with third best option Best Keeping behind stumps none other INDIA along with two options mentioned.

— Chaitu (@RChaitanya1216) February 3, 2019
#6
Even if you are in crease Dhoni will somehow manage to run you out lol #Legend ❤️

— Taimoor Saif (@taimoor_saif) February 3, 2019
#7
— Thalapathy Karthik 🦁🦁 (@Rajakarthik22) February 4, 2019
#8
Mr. Dhoni is a living and walking genius in today's cricket world. I am happy to read the appreciated words from ICC. Proud to have him as an Indian and adopted by all as a cricket fan…

— crkotee (@crkotee) February 3, 2019
#9
Just searched you to see just the praise of MSD.❤#MSDian🇮🇳❤👊

— S H A Y A N📸 (@_inshayan) February 3, 2019
#10
Can't avoid following @ICC https://t.co/lej9ZM60ZB

— Not that Jaspal Bhatti🙃 (@Bit_2_close) February 3, 2019
#11
Lighting fast #Dhoni pic.twitter.com/IOrnSkKHnB

— Arjun Goud (@Marvel_End_Game) February 3, 2019
#12
Ha ha what an advice and warning pic.twitter.com/I3jFZ6YcNW

— Venkat (@tvchalapathi) February 3, 2019
#13
@BCCI winning all trophies 💪……………..n looks like @icc just won our hearts 💕#Dhoni#INDvNZ

— Ravinaa 💕 Aggarwaal 💕 (@RaveenaAgarwaal) February 3, 2019
#14
Because Dhoni strikes faster than the lightening! ❤️

— Inmessionante (@SRKian_buff) February 3, 2019
#15
dhoni's stumping speed is faster than fastest network in world

— Pranav Mahadkar (@PranavMahadkar) February 3, 2019
Isn't this the best reply?
Share Your Views In Comments Below