Sports
ICC Released Some New Set Of Rules For The Test Championship. Are These For Real?
Today morning was quite fascinating for fans and followers of ICC on Twitter, as they were greeted by some prolific Tweets posted on the official account of ICC. Now, with advancement in all the fields, we can expect that this may a new initiative by ICC to be distinctive among the rest.
Now, according to their tweets trending on Twitter using the hashtag '#CricketNotAsYouKnowIt', they are seeking changes like never before. They are planning to implement these changes in Test cricket especially for the World Test Championship, which is all set to start in the month of July.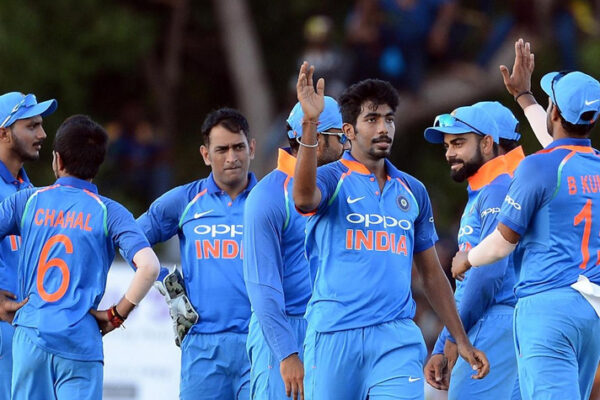 These new change in approach towards cricket will make a distinctive portrayal of this game, and will appeal to the younger generations more.According to ICC we will get to know our known cricket in a whole new light.
Here are the Tweets.
#1
As part of our efforts to make the game more appealing to younger generations, the ICC will be applying both numbers and Instagram handles to kits from the beginning of the World Test Championship. pic.twitter.com/XnvantQfc9

— ICC (@ICC) April 1, 2019
#2
In further changes ahead of the World Test Championship, the tradition of the coin toss will be replaced by a @Twitter poll, allowing fans at home to decide who bats and bowls! pic.twitter.com/7wOuB8psZJ

— ICC (@ICC) April 1, 2019
#3
Should the temperature reach 35°C, the ICC's updated playing conditions will allow all Test players the option to wear shorts ☀🌡 pic.twitter.com/TEFHahhPkL

— ICC (@ICC) April 1, 2019
#4
In a move to bring fans even closer to the sport, broadcasters will have the option to position commentators on the field of play behind the slips cordon 🎙 pic.twitter.com/l8FMdFcCZ9

— ICC (@ICC) April 1, 2019
#5
After taking a catch, the fielding team will be permitted to complete a 'Double Wicket Play' by running out the other batsman ✌ pic.twitter.com/1XN6rAT9lD

— ICC (@ICC) April 1, 2019
#6
Two minor changes will be made to cricket terminology with no balls and dot balls to henceforth be known as 'Faults' and 'Aces'. pic.twitter.com/3gFdhO4c59

— ICC (@ICC) April 1, 2019
#7
Runs scored in the evening session of day/night Tests will count double, creating a new and exciting strategic element 🌙✖2️⃣ pic.twitter.com/Hqzzwe8sbY

— ICC (@ICC) April 1, 2019
#8
And finally, should teams be level on the World Test Championship table, the first tie-breaking criteria will be 'Away Runs.'

So which of these initiatives are you most looking forward to? 🤔#CricketNotAsYouKnowIt pic.twitter.com/HHxUvxdv7k

— ICC (@ICC) April 1, 2019
And you surely cannot miss how the netizens reacted.
#1
Don't forget People Today is April 1st and ICC is trying to Fool us ! 😂😂🙌#Cricketnotasyouknowit 🙌

— Prabhu Joshi (@prabhu_joshiii) April 1, 2019
#2
What if a test icon like Rahul Dravid was still playing cricket who still does not have any instagram or twitter account?

— Animesh Shah (@YuvaIndianWritr) April 1, 2019
#3
I know its a prank, but the idea of Including social media handles is pretty good.

— Samrudh (@samjag123) April 1, 2019
#4
It's very good initiative and freely permote a app.
One suggestion for you…
Why not you create a app and every international cricketers should open his account and you use a Name There his put on. the shirts

— ᑕᗩᑭTᗩIᑎ (@Iam___Naeem) April 1, 2019
#5
Although its April fool but seriously these changes must be considered except twitter instead of Instagram handle…..

— Abhay (@abhaybabu0911) April 1, 2019
#6
Icc is really having fun today 😂😂

— cooly🇳🇵 (@gorkhalicool) April 1, 2019
But let us break the suspense. It is nothing else but April Fools Prank by ICC. Well played ICC!
Happy April Fools Day!
Share Your Views In Comments Below