The Indian cricket team is known as "men in blue" as it has donned the blue jerseys for a very long time. But the record is about to break soon, in India vs England match. The team will be wearing a different color jersey for just one match. Indian fans are quite excited about the new jersey of the team.
Why is it necessary?
As per ICC rules, no two teams can wear the same color jersey in a match and both India and England wear blue jerseys. In this case, either of the team can change the color of the jersey for a single match.
Why can't England change the jersey?
When two team's jersey collide, the host team has the right to wear its original color. Reportedly, the rule was inspired by the home-away jersey format of football.
Here is the new jersey of the Indian team.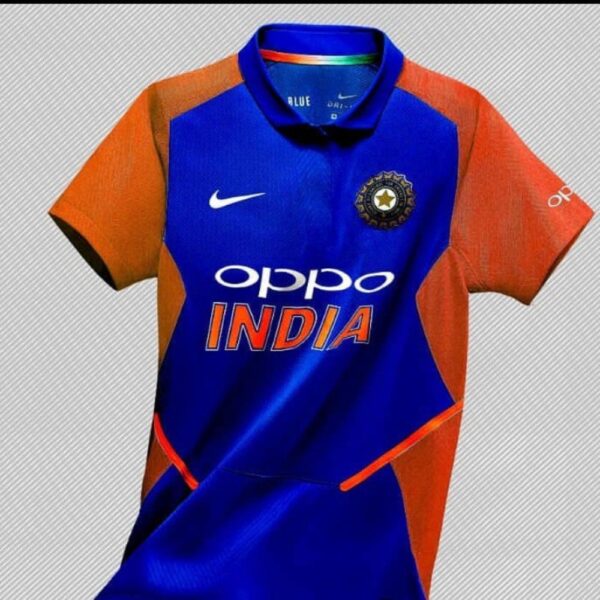 The ICC statement read, "For televised ICC events all participating teams will be required to provide for two different colored kits, except for the host country who has a preference in the choice of color and may, if it chooses to do so, provide only one colored kit to be worn in all matches throughout the event. In advance of the event, the teams will be notified which colored kit will be worn in each match."
Journalist G.S. Vivek shared the photo of the jersey on Twitter.
My colleague kuntal chakraborty gives all of us a glimpse into the future of team India…. This is the new uniform for Team India against England…a dash of orange…with liberal dose of blue. @abpnewstv @Wahcricketlive pic.twitter.com/Skc4YYzNe4

— G. S. Vivek (@GSV1980) June 20, 2019
Who else changed their jersey?
South Africa wore yellow color jersey against Bangladesh. Both of the team's jersey if green. Australia, New Zealand and West Indies have unique colors of their jerseys so they never have to replace it.