The day when the whole nation was celebrating love over hate with their loved ones more than forty paramilitary personnel lost their lives in the Pulwama district of Jammu and Kashmir. This severe attack was orchestrated by Pakistan based terrorist group Jaish-e-Mohammed(JeM) who claimed acceptance.
This incident took lives of our CRPF jawans when terrorist Aadil Ahmad Dar rammed into the CRPF convoy with a car full of 350kgs of explosives. He even claimed responsibility in a video that surfaced later.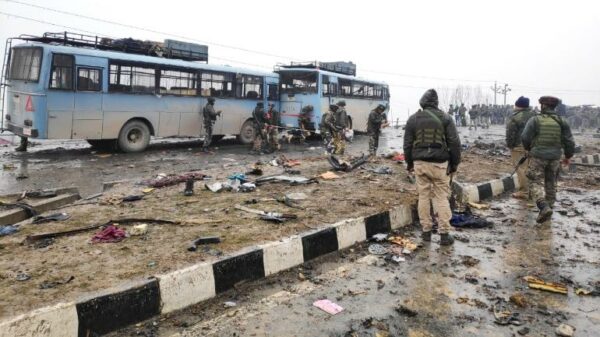 Almost after twelve days Indian Air Force avenged Pulwama martyrs through one of the biggest successful operation.India destroyed militant camps in Balakot, Chakoti and Muzaffarbad by dropping 1000 kg of laser guided bombs.
This operation is significant enough as the IAF crossed LoC, which they haven't done in 1999 Kargil war.At 3.30 am the air strike was carried out in a meticulous way by 12 Mirage 2000fighter jets who dropped strike bombs over targeted areas of concern, without any casualties.
Pakistan confirmed that IAF violated code and crossed the LoC to invade into their nation but denied any news of casualties.As soon as the news was confirmed by the Indian government, Pakistan's Prime Minister Imran Khan's political party started posting sarcastic tweets and took a jibe at this incident.
#1
We realise it's election year, and a desperation across the border. Fact of the matter is, Indian jets were forced to retreat in haste by Pakistan army patrols and dumped fuel, which in their scramble they thought was a bomb.#Pakistan

— PTI (@PTIofficial) February 26, 2019
#2
We always knew Indian media was irresponsible, but beating the war drums shows a disturbing bloodlust and deteriorating mindset at a time when Pakistan is on an upward trajectory. Indian jets scrambled back from Balakot which lies close to the LOC.#Pakistan

— PTI (@PTIofficial) February 26, 2019
#3
Perhaps Indian Defence Ministry should call up Indian media houses and inform them of the cover up story they have for Indian Air Force retreat.
Might help in controlling their hysteria.#Pakistan https://t.co/My0VKpGSDI

— PTI (@PTIofficial) February 26, 2019
#4
Side Effects of Bollywood Are Hazardous To Indian Media's Mental Health. Might Induce Hallucinations and Delusions Of Grandeur.#Pakistan https://t.co/jujLdvIVOO

— PTI (@PTIofficial) February 26, 2019
For Pakistan maybe this is aggression and they definitely hold the right to respond but they should know that an immediate response will be awaiting for them as well.