Sports
India Has 2 Captains. This Bonding Of Virat & Dhoni Is Going Viral On Social Media
The India V/S Australia series gave us many goosebump moments. Excitement was high as Indian fans cheered for their favorite stars and watch them win. Well, India has not one but two Captains and we have a proof of the same.
Though MSD has quit captaincy and passed it to Virat Kohli, he is still actively involved and never fails when it comes to decision making. Time and again, he has displayed his wonderful skills on field and has left us in awe.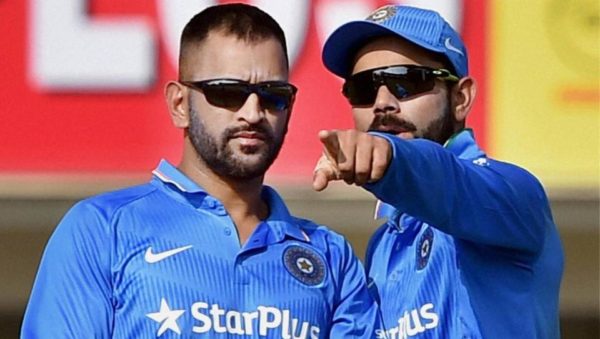 Dhoni has lot of experience when it comes to captaincy, which is why he makes sure to share the tips with Kohli. Many a times, Dhoni and Kohli have been spotted making plans and discussing about the game play.
During the 2nd ODI between India and Australia, a pic of Dhoni and Virat went super viral on social media and we couldn't stop gazing at it. The pic showed both of them in the same pose, due to which everyone said that India has 2-2 captains. Lucky is our Indian team who gets guidance from 2 experts.
Check out the pic that someone tweeted…
Our Two Captains ❤#INDvAUS #MahiRat pic.twitter.com/rmNWQoegpg

— Captains (@dhonikohli_fc) September 22, 2017
The tweet read, "Our Two Captains ❤ #INDvAUS #MahiRat"
Here's the pic in case the tweet isn't loading;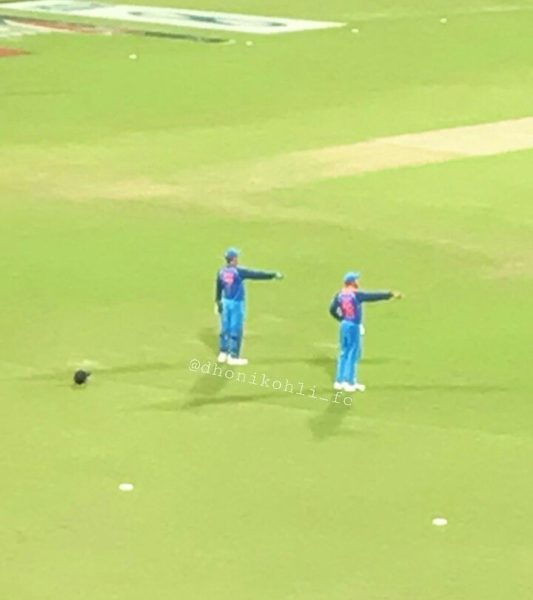 After seeing this pic, here's how people reacted…
Love the bonding!
We all love this bonding between MS Dhoni & Virat Kohli.#INDvAUS pic.twitter.com/kFcYRqbl36

— Virat Kohli #RCBvKKR (@officialKohliFC) September 23, 2017
Synchronized feeling!
That's synchronized fielding 😀

— NADARAJAN GURU (@DXBRAJA) September 23, 2017
One more random tweet from the past!
world's best captain …ms dhoni & virat kohli pic.twitter.com/anzzO1cGJg

— Ãmäñ kãßhyâp (@amankashyap07) September 13, 2017
We love their bonding, what about you?
Share Your Views In Comments Below