Sports
India Vs New Zealand: Was MS Dhoni's Wicket An Umpiring Error? Twitterians Are Boiling
India is officially out of the world cup after losing the match to New Zealand. Despite great efforts and good game Indian team failed to chase the score put up by New Zealand in its first inning. Starting of the Indian inning was very slow and disappointing. New Zealand took three Indian wickets back to back which left fans saddened.
MS Dhoni's arrival after 6th wicket on the pitch raised Indian's hope. Dhoni is the face of assurance and fans believe that he can even win a lost match. But his wicket in 48th over was the most heartbreaking moment for all the Indians.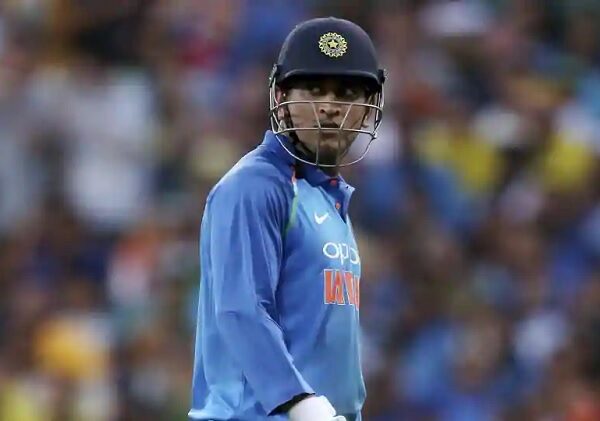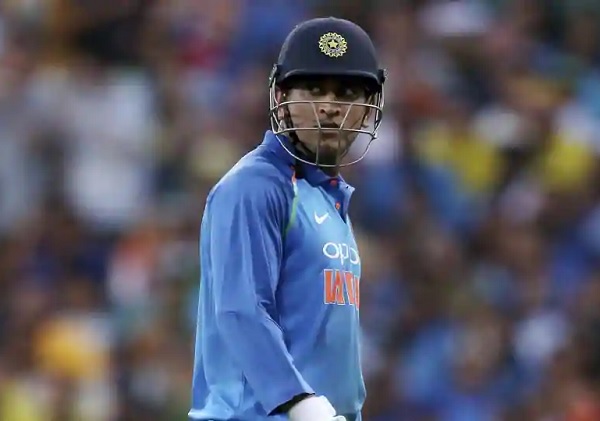 Dhoni was run out by Martin Guptill after L Ferguson's delivery. Though it was fair wicket, a video is going viral from the last game showing an umpiring error.
WHAT A MOMENT OF BRILLIANCE!

Martin Guptill was 🔛🎯 to run out MS Dhoni and help send New Zealand to their second consecutive @cricketworldcup final! #CWC19 pic.twitter.com/i84pTIrYbk

— ICC (@ICC) July 10, 2019
According to the video, the game was in its 3rd powerplay and only 5 fielders are allowed outside of the 30-yard circle. But the video showed six fielders near the boundary line. That means the ball which took Dhoni's wicket was a no-ball.
Now fans are raising questions if the silly error by umpire has cost us out dream? It is something to think about that if umpire would have seen properly it might have turned into our favor or at least it would have been a fair game. Angry twitterians are bashing ICC and its umpires.
There were 6 fielders outside the 30 yard circle when Dhoni was run out. Shame on Umpires for this level of awareness and that too in World Cup Semi-final 👿👿👿 pic.twitter.com/ocA8xSuNbz

— MasterYoda (@PrasidthJ) July 10, 2019
Glaring umpiring error? Could they afford this in a World Cup semi final? 6 players outside the circle… how long did they play like that in P3? #INDvNZL #Dhoni pic.twitter.com/Hb5UlA4tsI

— Anand Narasimhan (@AnchorAnandN) July 10, 2019
Issue is not the fact that there would anyway have been a run out off a no ball. Had Guptill been the fielder inside the circle Dhoni may not have gone for the 2nd run.

— Sumanth Raman (@sumanthraman) July 10, 2019
Am I the only one to see this???
Just before MSD got Run-out, six fielders were outside the circle
Don't know whether it is umpiring fault or GPS error
BTW, it was still a runout…#Dhoni #DhoniAtCWC19 #INDvNZ #CWC19 @msdhoni @imVkohli @ICC @BCCI @htTweets @Dhoni7_fc pic.twitter.com/75ToHp0UXZ

— WAni BaSit (@imphoenixbmw) July 10, 2019
@ICC you should tell apologies to whole indians becoz you people done a mistake when dhoni was in strike at 48.2 can you bring it back.😠😠😠 pic.twitter.com/b8meOlu9eu

— Srikanth Thota (@Srikant72780832) July 10, 2019
6 fielders outsider the ring in powerplay 3. What's the rule @ICC @BCCI @msdhoni @imVkohli #INDvsNz #kohli #dhoni #msd pic.twitter.com/gszHLnRY8H

— nagaraj (@nagaraj883) July 10, 2019
@mayankglt
Still the run out is valid even if there was a no ball,, but the tactics could be different from Dhoni pic.twitter.com/rEUeRlxGIl

— Ankur Gupta (@Aki_Gupt) July 10, 2019
Glaring umpiring error? Could they afford this in a World Cup semi final? 6 players outside the circle… how long did they play like that in P3? #INDvNZL #Dhoni pic.twitter.com/Hb5UlA4tsI

— Anand Narasimhan (@AnchorAnandN) July 10, 2019
What A great Umpiring Skills….The Ball Msd became runout should be given as NoBall…& Dhoni should have played and India have Won….What A Great WC?What a great exhibition of Umpiring skills???? pic.twitter.com/1Xthq2Qyjv

— [email protected] (@LacchiOrange) July 10, 2019
New Zealand skipper Kane Williamson confessed that Doni's wicket was their biggest achievement of the game. After the match, he said, "We all know the game is a fine line in a number of ways. But that run-out was significant. We have seen Dhoni finish games from those similar positions on a number of occasions."
"It was a tough surface so nothing promised but naturally to dismiss Dhoni in whatever fashion is extremely important, but for a direct hit run-out very similar to Jadeja's I think was a big moment in the game."
Share Your Views In Comments Below