News
India Will Be Getting A New Rs 20 Coin, Here Is Everything That You Need To Know.
It was almost ten years ago that the citizens of India got introduced to our Rs 10 coin. As per the Coinage act 1906, Indian Government holds the sole right to mint coins. The government bears the sole responsibility of it.
Through a notification the Finance Minister declared that new Rs 20 coins will be introduced soon, in the finance market. Even the government is planning to remake Re 1, Rs 2,Rs 5 and Rs 10. They will be released soon as the exact date is still unknown.
The new Rs 20 coin will be made of nickel,copper and Zinc.It will be 12-edged polygon that is a dodecagon in shape.It will weigh 8.54 grams and will be 27mm. Unlike the Rs 10 coin it will have no design on its edges.
PM @narendramodi releasing the new series of visually impaired friendly circulation coins, in New Delhi. Rs.1, Rs.2, Rs.5, Rs.10 and Rs.20 are the various denominations of coins released as part of the new series. pic.twitter.com/FJf6WwWTQI

— PIB India (@PIB_India) March 7, 2019
According to the declared notification, the new Rs 10 coin will weigh 7.74 gm with an outside diameter of 27mm and the new Rs 5 coin will weigh 6.74 gms and a diameter of 25mm. The new one rupee and two rupee will weigh 3.09 gm and 4.07 gm respectively with a diameter of 20mm and 23mm.
On the front of the Rs 10 coin, The Lion Capitol symbol from the Ashoka Pillar will be inscribed with the legend 'Satyamev Jayate' in front. The word 'Bharat' will be written in Hindi on the left periphery, while the word 'INDIA' will be written in English on the right periphery.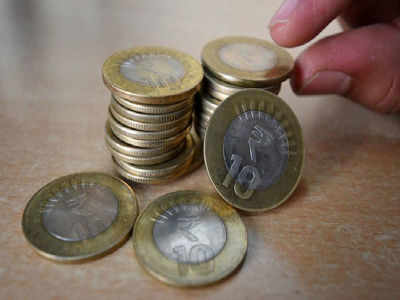 On the reverse the denominational value 20 will be written along with the rupee symbol. It will also bear the designs of grains symbolizing the agricultural dominance and milieu of our country.Twenty rupees will also be written in both Hindi and English.Rs 20 will have no edges though.
Prime Minister Narendra Modi revealed on Thursday the new series of coins, which are of 'visually impaired friendly circulation'.PM Modi also said that the government wants to reach the last person of the last mile and hence this new series will keep that promise with a clear vision.
Share Your Views In Comments Below