News
Indian Army's New Uniform Becomes The Talk Of The Town & Here's What Is Special About It
The Indian Army is undoubtedly one of the best armies of the world and it is famous all around the globe for its bravery and professionalism. Today (15th January) is the Indian Army Day and on this occasion, the Indian Army displayed their new uniform during the Army Day Parade which took place at the parade ground.
As per the reports, the National Institute of Fashion Technology played an important role in the designing of the new uniform and a team of 8 members comprising of students and professors completed the task as per the specifications given by the Indian Army. The Indian Army took the step of coming up with new uniform as it wanted to bring changes in pattern and material in order to make it comfortable for its men and women personnel.
As of now, the Indian Army has separate uniforms for different terrains and warfare such as desert, jungle, etc. but now there will be only one uniform for all warfare. The new uniform is made up of fabric which is lighter and it has been designed in such a manner that it not only solves the purpose of camouflage but also takes care of the comfort as well as protects from severe climatic conditions.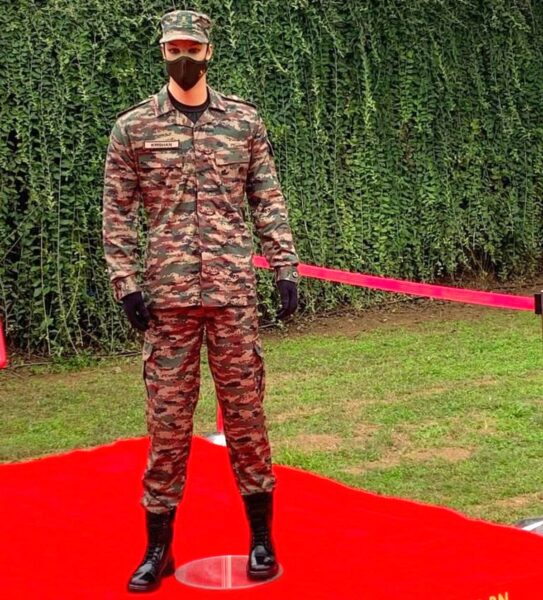 The material used for the uniform is a combination of cotton and polyester in the ratio of 70:30 and it will be easy to wear in the rains also as it will dry fast. The digital disruptive pattern of the uniform has been designed using Olive Green and Earthly shades and it gives the impression of pixilated design. Before finalizing all the things about the uniform, NIFT considered four different fabrics, more than 15 patterns and eight different designs. There will be a T-shirt inside the uniform because of which the new uniform won't be tucked in and there will be few modifications in regard to the uniform of women personnel.
The new combat uniform of the Indian Army was unveiled at the 'Army Day' parade, today. pic.twitter.com/2d1u8FwV9v

— ANI (@ANI) January 15, 2022
There were some who were of the opinion that pattern of the new uniform is quite similar to the uniform of Liberation Tigers of Tamil Eelam (LTTE) but the Indian Army has rejected it straightaway.
What do you think of the new uniform of the Indian Army? Let us know.
Share Your Views In Comments Below