Sports
Indian Cricket Enters A New Era As Rohit Sharma Is Appointed As New ODI Skipper, Twitter Reacts
The Indian cricket has entered the new era with Rohit Sharma taking up the complete responsibility of captaincy of the Indian cricket squad in the limited overs format. Rohit Sharma's first assignment as a full-time skipper was against New Zealand in the 3-match T20I series which India won with 3-0 under his leadership and now he has been appointed as the skipper of the ODI Indian team as well. Not just this, Hitman has also been made the vice-skipper of the Indian test team as he has replaced Ajinkya Rahane who had been going through a rough patch for a long time now.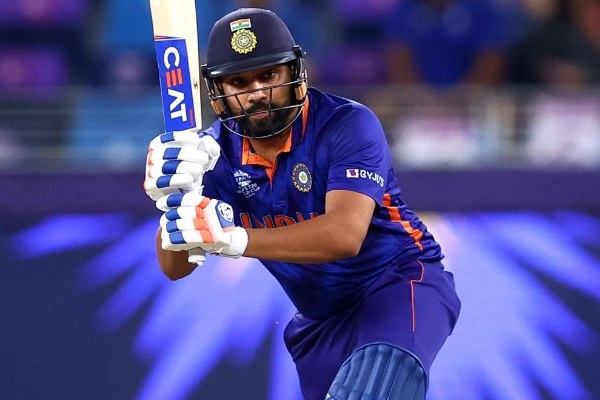 Captaincy is not a new thing for this veteran right-hand opener as he has led the Indian side in limited overs in the absence of Virat Kohli and how we can forget to mention that he is the most successful IPL skipper as Mumbai Indians has won the tournament 5 times under his leadership. Earlier, Rohit Sharma led team India in 10 ODI matches in the absence of Virat Kohli, out of which India won 8 matches including the Asia Cup 2018 in which India emerged as the winner.
Rohit Sharma was appointed as the skipper of the Indian T20 team as Virat Kohli announced his decision of quitting the captaincy after the ICC T20 World Cup 2021 even before the start of the tournament citing the reason of increased workload because of which he was not able to focus properly on ODIs and test matches. Hitman's appointment as the ODI skipper doesn't come as a surprise as the Board of Control for Cricket in India (BCCI) wants him to build a team for the T20 World Cup which is going to take place in Australia next year and the 50-over World Cup which will be hosted by India in 2023.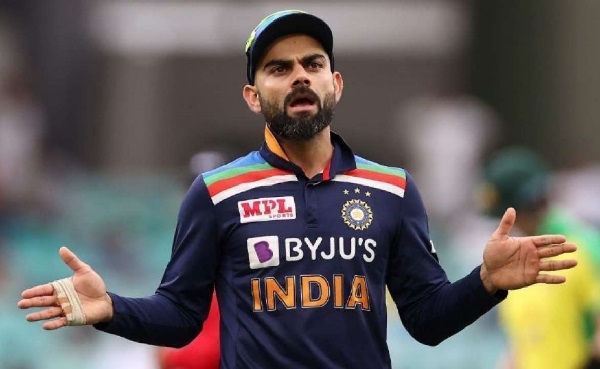 Though Virat Kohli is a great batsman and his track record as a skipper is also incredible yet he hasn't been able to make his team win a single ICC trophy throughout his captaincy career. Kohli will be leading the team in test matches and undoubtedly he has performed brilliantly as far as winning bilateral series at home or away is concerned but he also failed in making his team win the ICC World Test Championship 2019-21 as New Zealand defeated India in the finals of the championship.
Virat Kohli is also one of the highest run-getters in the IPL but Royal Challengers Bangalore has never won an IPL title under his captaincy despite the fact that he has been associated with the team since 2008 inaugural edition and has led the team from 2013 till 2021. Virat Kohli has also given up his IPL captaincy but he will keep on playing for RCB and the team will have a new captain.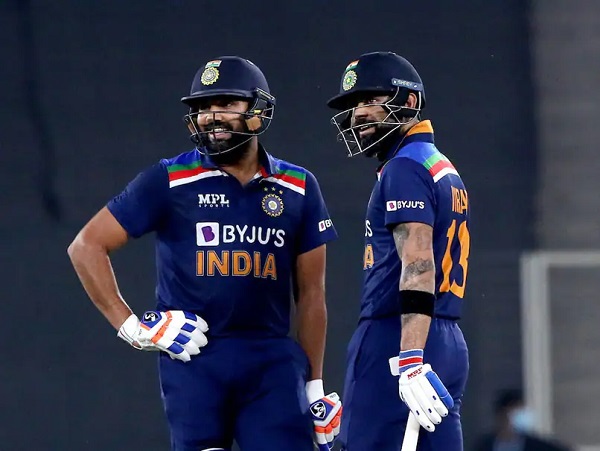 As the news of Rohit Sharma's appointment as the ODI skipper went viral, cricket lovers started expressing opinion on the micro-blogging site Twitter. While fans of Virat Kohli were not pleased with this decision, Rohit Sharma's fans left no stone unturned in showing their enthusiasm and happiness. Here are some selected tweets:
#1
Shame on you , a captain having 70% winning percentage in ODI captaincy is treated like this? Have always been a Msdian and a supporter of Indian cricket team but I'm backing @imVkohli , legends are not treated like this MR. BCCI

— Ash (@_Ashu_speaks) December 8, 2021
#2
A Very sad end of The Greatest Batsman as Captain in the history of Cricket. pic.twitter.com/8TTpOtcclr

— Diwakar¹⁸ (@diwakarkumar47) December 8, 2021
#3
We are going to witness a golden Era from here in WHITE BALL CRICKET pic.twitter.com/34uzCXZjEv

— Shailendra Mishra (@imShail_3) December 8, 2021
#4
King Rohit 😎💥 pic.twitter.com/iEGLsarL5T

— B I L L A R O H I T ᴹᴵ (@Billa_Ro45) December 8, 2021
#5
Kohli marginalized talented players who threatened his position as captain. He instead choose meek and submissive personalities to be in the team.

— Thatweirdguy (@Thatwei15308506) December 9, 2021
#6
it's Rohit Sharma era and we are living it 🤍💉 pic.twitter.com/h6UXYlasT1

— PRAYU (@Sydney_133) December 8, 2021
#7
Are bhai captain hi tha wo, selector ya bcci nhi jo wo chahe wahi Hoga, even I feel sad about it, but India se upar koi nhi, not even captain, bcci and selector ko jo sahi laga unhone kiya, and they have every right to do that, so just respect the decision

— सूरज (@surajsatpute_07) December 8, 2021
#8
Having a similar Captain in white-ball makes sense. All the best Rohit. 👍☺️

— Aditya Saha (@Adityakrsaha) December 8, 2021
#9
All the best Hitman @ImRo45 ❤️ pic.twitter.com/5c3zYvv3lo

— Koushik Reddyy 🪓 (@koushikreddy_45) December 8, 2021
#10
Ab ayega Maza !

Mumbai Cricket cha Raja 💙❤️🤗🤔🏆

Hopefully Virat can play without pressure in limited overs 🤗🤔💙❤️🏏👑 pic.twitter.com/oBwm5bespp

— Tanmoy Chakraborty🩺⚕️ (@Tanmoycv01) December 8, 2021
#11
This happening soon by the way 😍😍😍😍💙💙💙💙💙💙💙💙💙 pic.twitter.com/wYvgKEYv9c

— ഗോപാലകൃഷ്ണൻ (@crazygopalaan) December 8, 2021
#12
Here comes our Captain 🥳😻 pic.twitter.com/q6JcegO1AE

— Pulkit Agrwal (@Pulkit_Agrwal21) December 8, 2021
#13
Split captaincy is never a great idea, and as it is Kohli had thrown the gauntlet. But I'm sure these two will get along and play for India well.

— Chirag Wakaskar (@chiragwakaskar) December 8, 2021
#14
Congratulations congratulations congratulations congratulations

Hitman Rohit sharma.. pic.twitter.com/5NvkNMmlB9

— Babu (@Babu76258594) December 8, 2021
Hopefully, India's wait for the ICC trophy will end soon under Rohit Sharma's captaincy.
Share Your Views In Comments Below