Sports
Indian Fans Hilariously Trolls Michael Vaughan For Predicting The Winner Of Ind Vs Aus Match
Micheal Vaughan the former skipper of England who never shies away from expressing his opinions on cricket. Every former cricketer has picked up their favourites teams they're rooting for in ICC World Cup 2019 and even predicted which team is going to win the astonishing trophy.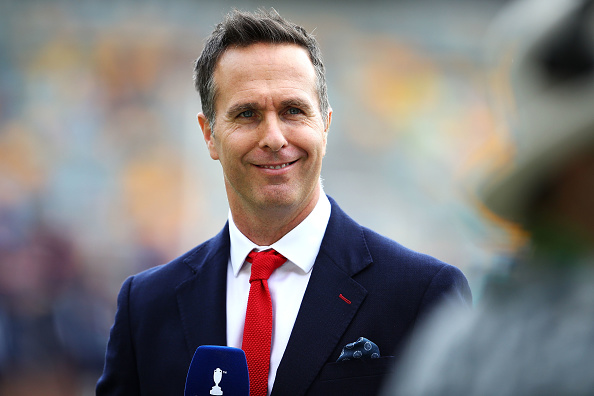 Micheal Vaughan also predicted the winner of India Vs Australia match on Sunday. Micheal took to his twitter handle to share his prediction with the cricketing world. However, ahead of the nail-biting match, Micheal predicted Australia as the winners and tweeted, Easy Win for Australia today.
Easy Win for Australia today … 😉 #CWC19

— Michael Vaughan (@MichaelVaughan) June 9, 2019
Vaughan's prediction definitely didn't go down well with the Indian cricketing fans and received heat from the netizens. Indian fans also believed if he has predicted Australia then India will win (Kaali Zaban).
Later, Micheal again posted another tweet as the Indian team emerged as the winning team. Micheal wrote, Best team in the tournament so far India.
Indian fans hilariously trolled Michael after his two different tweets. Have a laughing riot while reading the best tweets:
#1
— अभी मिश्रा (@410Mishra) June 9, 2019
#2
Michael, you Vaughan our hearts today. 😉

— Sagar (@sagarcasm) June 9, 2019
#3
Will Meet You After The Match 🙄

— AJIN JL (@jl_ajin) June 9, 2019
#4
Finch to Vaughan 😂 pic.twitter.com/ErgMgOgJWF

— Mechatronic தமிழன் ᴷᵃᵃᵖᵖᵃᵃⁿ (@Tharani_dd) June 9, 2019
#5
Great day for you today, you surely want both team to lose

— Faad Dunga BC (@naalaYUCK) June 9, 2019
#6
Get ready for the backlash from Indian Twitter warriors after India thrashes the Aussies😀

— Mogambo (@Happy_Mogambo) June 9, 2019
#7
Hes joking. Bcs everytime he tweets a team will win uski panauti lagti hain. Isliye woh aisa bol raha hain….

— Ohm (@Ohm40503241) June 9, 2019
#8
— ⎊ (@saumya_x) June 9, 2019
#9
Abey tu Cricketer hai Ya Simran itne jaldi palat gaya

— InGenious (@Bees_Kut) June 9, 2019
#10
India Win 🔥 Now Fans #INDvsAUS pic.twitter.com/ozPNTOnaCa

— TʀᴏʟʟLᴇɢᴇɴᴅ (@TrollLegend0) June 9, 2019
#11
Panauti mat laga bhai 😑🙄

— ਟੀਨ ਟੀਨ 🇮🇳 (@imYk007) June 9, 2019
Do you think Micheal Vaughan is a Panauti?
Share Your Views In Comments Below